MEMBERS CHOICE POLLS OPEN:
Best Grips
,
Best Golf Bags
,
Best Golf Shoes
,
Best Pushcart
,
Best Rangefinders
,
Best Umbrellas
,
Best Rain Gear
,
Best Gloves
,
Best Launch Monitor
,
Best Golf Mat
,
Best Golf Mat (putting)
,
Best Travel Bags
,
Best Custom Headcovers
,
Best Golf Polo
,
Best Golf Pants
,
Best Golf Apps
Best Hat Style
,
Best Training Aid - Full Swing
,
Best Training Aid - Short Game / Putting
,
Best Training Aid - Fitness
,
Best Bespoke Accessory Company
APPLY NOW: Fujikura Ventus Red and Black Testing! 5 Members Needed!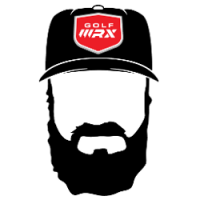 knudson81
My WITB is $100 but my swing is $.50
Marshals, Media Staffer
Posted:&nbsp
WRX Points:&nbsp366
Posts: 3,330
Marshals
We all know you have been patiently (kind of) waiting for the arrival of Fujikura's Ventus Red and Black. Well that time has come! Fujikura and GolfWRX are looking for 5 members to test and review the new Ventus Red and Black wood shaft! Each tester will get to choose either a Ventus Red or Black driver shaft to test and review in the forums. Now these are pre-release and not many exist so not every weight and flex will be available, but we will do our best to get you what you need. If you are selected as a tester, Fujikura will send the shaft with your driver tip and grip installed and ready to play!
About Ventus:
The exceptionally engineered Ventus is designed to significantly tighten shot dispersion and maximize ball speed especially on off-center shots. Ventus is the first to include Fujikura's all-new VeloCore Technology in a straight taper, ultra tip-stiff profile. Maximum energy transfer from the tip section boosts the club head's performance and a straight taper design enhances loading and feel.
Ventus Red: Designed to achieve slightly more launch and spin than the current profile of Ventus Blue. Ventus Red has a softer tip section than the current Ventus to achieve more launch. It is designated by a gloss red paint finish to be consistent with our color-coded launch system akin to ATMOS Tour Spec, red being the highest launching of the profiles.
Ventus Black: Painted in a black finish and is the lowest launching of the profiles. Ventus Black is designed to be lower launching and spinning than the standard Ventus. The Black is an extremely stout profile, stiffer in the butt section and especially in the tip section compared to the original Blue profile.
How To Apply:
Answer the following in a post below.
What is your handicap:
Current driver shaft and flex:
Have you tried Ventus before:
Choose your Ventus model (Red or Black):
Choose your weight and flex:
Do you agree to participate in an ongoing testing thread, posting reviews and photos?
Basic requirements:
You must be a U.S. resident age 18 or older.
You must be prepared to test equipment on a golf course with two weeks of its receipt.
You must be willing to write a thorough, honest review in our standard format with proper pictures from a camera (video too if you'd like).
You must be willing to participate in the discussion of your review after it is completed with text/photos.
GolfWRX and Fujikura will select the testers from the applicants and contact them via PM in 1-2 weeks.
Make sure to follow the TG2 podcast!Instagram + Twitter + iTunes + SoundCloud

Post edited by knudson81 on
This discussion has been closed.