MEMBERS CHOICE POLLS OPEN:
Best Grips
,
Best Golf Bags
,
Best Golf Shoes
,
Best Pushcart
,
Best Rangefinders
,
Best Umbrellas
,
Best Rain Gear
,
Best Gloves
,
Best Launch Monitor
,
Best Golf Mat
,
Best Golf Mat (putting)
,
Best Travel Bags
,
Best Custom Headcovers
,
Best Golf Polo
,
Best Golf Pants
,
Best Golf Apps
Best Hat Style
,
Best Training Aid - Full Swing
,
Best Training Aid - Short Game / Putting
,
Best Training Aid - Fitness
,
Best Bespoke Accessory Company
Price drops!! 2019 Toulon Austin 🤠, Ping i200s w/ Nippon 105s 💥💥
skeets1
NC
Members
Posted:&nbsp
WRX Points:&nbsp22
Handicap:&nbsp5
Posts: 41
Bunkers
New look, same great gear! All prices include shipping CONUS only and OPEN TO OFFERS. NO TRADES at this time. Feel free to PM me with any questions.
2019 Odyssey Toulon Austin 34" putter in Charcoal Smoke finish w/ new Pingman grip. Awesome feeling putter. Only reason I'm letting it go is because I just shelled out more $$ for garage model with site dot. Putter will not disappoint. Includes original Odyssey Toulon HC - $350 $325

Scotty Cameron California Monterey 35" putter in "Honey Dip" finish w/ pretty sweet Super Stroke Claw grip. This thing is buttery smooth and will probably enhance your favorite whiskey. Includes original Art of Putting HC - $old

Bettinardi Studio Stock #8 35" putter w/ custom Bettinardi smoke shaft and Super Stroke Flatso 1.0 grip. Add a little swag to your game w/ this bad Larry! Putter is in mint condition aside from couple minor hairline scratches on shaft which are barely noticeable. Includes sick Bettinardi HC - $old

Ping Redwood Anser 303ss 35" putter in matte black finish w/ Ping Redwood grip. You won't find too many of these floating around in this condition. Solid feel in that classic Anser look. Includes Ping Redwood HC which shows some wear. Putter is pristine though - $old

2017 440 M1 10.5 deg tour issue driver head. This thing is hot and still has the Tour dot on face. Very clean. Specs are 10.51 loft, 1.5 open, and 56.8 lie. Don't have original M1 HC but can throw in SLR HC if wanted. - $old

Ping i200s 3-PW irons w/ Nippon Modus Tour 105 x-stiff shafts (3 iron is head only). Plays 1 degree upright though originally white dot (professionally bent to 1 degree up). Arguably best irons Ping has produced over past 15 years. This shaft/head combination produces very solid feel w/ tight dispersion. I'm currently gaming AP2s so these need a new home. Hate to let go of these w/ premium shafts - $395 $375

Taylormade M4 3HL w/ GD Tour AD IZ 8 x-stiff shaft. Thought I needed this to bring it in high and tight like DJ but apparently he's way better than I am. Plays at 43" end to end. Includes TM4 Headcover -$old

Titleist SM7 Vokey 52 & 58 wedges w/ stock wedge shafts. Both are standard length, lie and loft. Used for half a season but grooves are still very good with plenty of life left - $old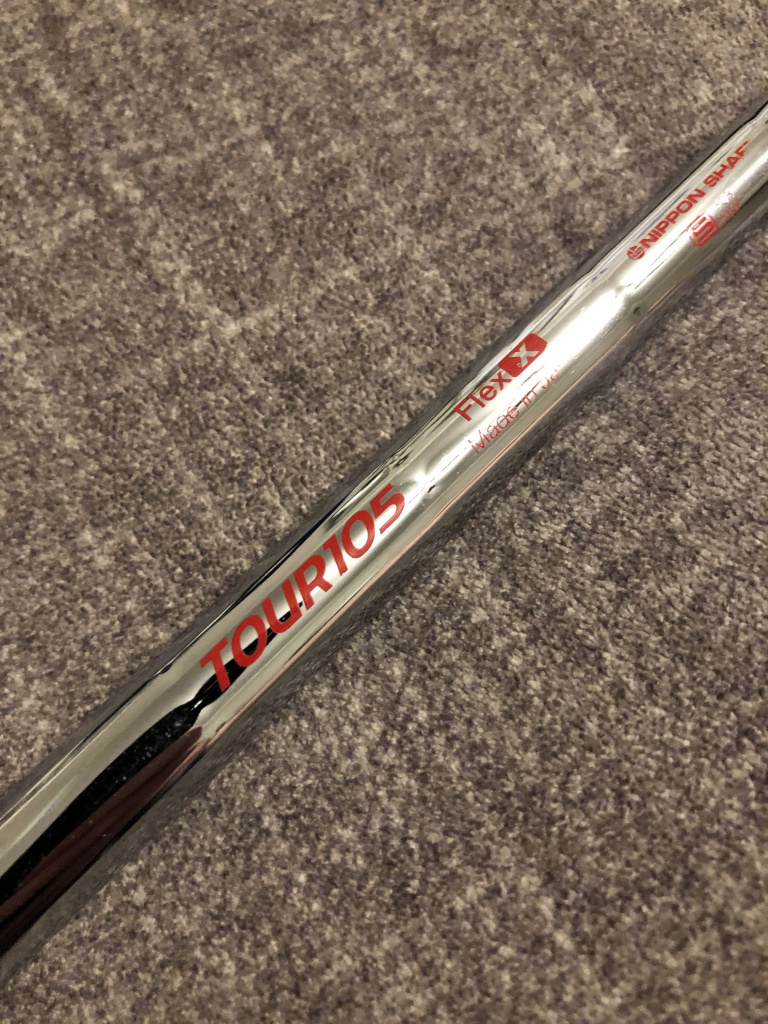 Price drop drops
Pin 8/18
Post edited by skeets1 on
This discussion has been closed.