MEMBERS CHOICE POLLS OPEN:
Best Grips
,
Best Golf Bags
,
Best Golf Shoes
,
Best Pushcart
,
Best Rangefinders
,
Best Umbrellas
,
Best Rain Gear
,
Best Gloves
,
Best Launch Monitor
,
Best Golf Mat
,
Best Golf Mat (putting)
,
Best Travel Bags
,
Best Custom Headcovers
,
Best Golf Polo
,
Best Golf Pants
,
Best Golf Apps
Best Hat Style
,
Best Training Aid - Full Swing
,
Best Training Aid - Short Game / Putting
,
Best Training Aid - Fitness
,
Best Bespoke Accessory Company
APPLY NOW: L.A.B. Golf Directed Force Putters! 10 Testers Needed!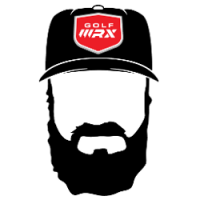 knudson81
My WITB is $100 but my swing is $.50
Marshals, Media Staffer
Posted:&nbsp
WRX Points:&nbsp365
Posts: 3,330
Marshals
The News
Have you seen the new L.A.B. Golf putters? The company, which was previously known as DirectedForce, is making some noise in the golf world right now with its patented L.A.B. (Lie Angle Balance) technology. And they've just signed on as a GolfWRX sponsor to help you #untorqueyourself.
Yes... Untorque Yourself. Check out L.A.B. Golf's website to see exactly what that means.
The Contest
L.A.B. is giving away 10 fully-custom putters for GolfWRX Members to review. Reviewers will have their choice between one of the company's DF 2.1 mallet putters or all-new BLāD.1 blade putters. But first, L.A.B. has a few questions for you! In a post below, L.A.B. would like you to answers a few questions to be considered for its Lie Angle Balanced flatsticks that are handmade to order in the U.S.A.
The Questions
1) What does it feel like when you're putting well?
2) What is the biggest challenge when you're putting poorly?
3) What is your handicap?
Answer these questions as concisely or as in-depth as necessary.
Follow L.A.B. Golf
Finally, head over to L.A.B. Golf's social media pages (links below) and give them a follow on your preferred channel.
Instagram: @labgolfputters
Facebook: @labgolf
Twitter: @labgolfputters
Make sure to follow the TG2 podcast!Instagram + Twitter + iTunes + SoundCloud

Post edited by knudson81 on
This discussion has been closed.