Should your junior golfer have a social media presence on Instagram / FB / Twitter?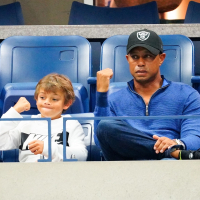 leezer99
I swear I am quitting this site every day...
Members
Posts: 1,311
✭✭✭✭✭✭
I guess some topics to discuss in no matter of importance:
At what age did you / should you have them engaged online?
What content are you posting?
Reasons for or against having a social media account.
How do you use this in recruiting?
Pitfalls to avoid
Do you go private or public and does this change at a certain age?
Why are you, as a parent, posting these on behalf of your under 13 year old?
There are probably a lot more scenarios to discuss so I'd expect this to conversation to expand past my pea brain thoughts.
There's definitely something more important that I should be doing.
Leave a Comment