In retrospect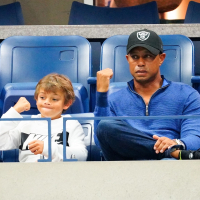 leezer99
I swear I am quitting this site every day...
Members
Posts: 1,323
✭✭✭✭✭✭
In the vein of hindsight being 20/20, I was just wondering what you would have done differently with your junior golfer over the past two, five or ten years (depending on age obviously) to better prepare them for what they were getting into. Would you have entered different tournaments, practiced differently, focused more on schoolwork, used different equipment or did you do it right from the get go? I realize it's a pretty difficult conversation because none of us know where they will land in the future but looking at your present situation it should be an interesting conversation.
Hope you all have a great 3 day Labor Day weekend. Stay safe out there!
There's definitely something more important that I should be doing.
Leave a Comment