MEMBERS CHOICE POLLS OPEN:
Best Grips
,
Best Golf Bags
,
Best Golf Shoes
,
Best Pushcart
,
Best Rangefinders
,
Best Umbrellas
,
Best Rain Gear
,
Best Gloves
,
Best Launch Monitor
,
Best Golf Mat
,
Best Golf Mat (putting)
,
Best Travel Bags
,
Best Custom Headcovers
,
Best Golf Polo
,
Best Golf Pants
,
Best Golf Apps
Best Hat Style
,
Best Training Aid - Full Swing
,
Best Training Aid - Short Game / Putting
,
Best Training Aid - Fitness
,
Best Bespoke Accessory Company
GIVEAWAY: Tour Edge HL4 Drivers! 3 WINNERS!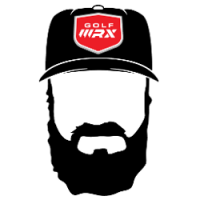 knudson81
My WITB is $100 but my swing is $.50
Marshals, Media Staffer
Posted:&nbsp
WRX Points:&nbsp365
Posts: 3,330
Marshals
Tour Edge and GolfWRX are excited to give you the chance to win a new HL4 driver! The Tour Edge HL4 driver packs a huge punch of technology for a great price and this is your chance to get your hands on one! Three lucky members will have a chance at winning an HL4 driver of their choice!
About The HL4 Driver
The new 460cc HL4 drivers are available in two different variations =- a standard straight neck model and a slice-fighting offset model. The forged four-piece 6-4 Titanium head features a Cup Face with Variable Face Thickness (VFT) technology for maximum power and distance from more contact points on the face. Designed with a more sloped crown that is deeper from face to back for a SUPER HIGH MOI. Power Channel behind the face moves weight to back of the clubhead while also maximizing face flex. Further back weight placement delivers high-flying, powerful tee shots that are easy to get airborne.
How to Enter
Sign up for the Tour Edge Newsletter HERE
In a post below tell us what your current driver is:
What HL4 spec do you want to win:
That's it! Winners will be randomly chosen in about 2 weeks!
Make sure to follow the TG2 podcast!Instagram + Twitter + iTunes + SoundCloud

Post edited by knudson81 on
This discussion has been closed.