Last year, in an effort to improve the capability of our forums, we switched to new software. We expected tremendous scalability and rapid customization that would significantly improve each Member's experience across multiple devices and integrate flawlessly with social media platforms.

Unfortunately, after a significant capital expense, we have decided that the length of time and the additional cost to reach our goals make this enterprise untenable.

Thus, we have made the difficult decision to transition the forums to our original software platform. We're excited that, in the nearly two years since we began the process of our most recent switch, our original platform has been upgraded significantly, and we are confident that the reversion will not only provide the stability that we desperately needed prior to our last move but will also return to the Membership the high level of customization that made our online community so great. We have also added technical resources to the GolfWRX staff that will allow us to build custom modules and modifications that we are confident will take the forums to the next level.

We remain the world's largest online golf community, and we still hold true to our core values and mission statement as written in 2005. Bearing both of those elements in mind, being the best and offering our Members a platform that is world-class are both requirements, not options, and it is that spirit that has motivated this decision.

So, please pardon our mess over the next five days or so while we transition the forums.

A few important notes: Current content will be accessible during that time, but the forums will be READ ONLY, and you will not be able to start new threads or reply to posts or PM's. We know this is inconvenient, and we apologize, and we greatly appreciate GolfWRXers bearing with us through the transition.

We are very excited about starting this next chapter for GolfWRX and getting back to the high-quality Member experience we all expect as soon as possible.
APPLY NOW: Cleveland Launcher HB Turbo Drivers! 5 Testers Needed!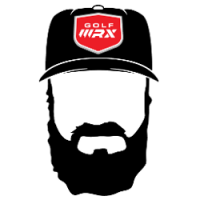 knudson81
My WITB is $100 but my swing is $.50
Marshals, Media Staffer
Posted:&nbsp
WRX Points:&nbsp387
Posts: 3,348
Marshals
Cleveland Golf just release their new Launcher HB Turbo drivers and we need some members to test them out. Cleveland Golf's Launcher HB Turbo includes tons of technology to go faster and hit it farther. They have packed the legendary Hi-Bore crown, an ultralight hosel, deep weighting, and a turbocharged cup face into this driver to give you the ultimate in distance and forgiveness.
Cleveland Golf and GolfWRX are looking for 5 members to test the new Cleveland Launcher HB Turbo drivers. We want you to put a Cleveland Launcher HB Turbo driver of your choice in play and report back to the community with your review. If you're interested, see the instructions below to apply for your chance to test the all new Cleveland Launcher HB Turbo driver!
TO APPLY
In a post below, please provide the following info:
​City, State:
Handicap:
Current Driver?
Do you agree to be part of a GolfWRX member review thread for Cleveland Launcher HB Turbo drivers and add you review, photos, stories and updates?
Testers will be chosen in 1-2 weeks! This testing event is only available to members in the United States.
Make sure to follow the TG2 podcast!Instagram + Twitter + iTunes + SoundCloud

Post edited by knudson81 on
This discussion has been closed.