Dropped who wants a deal ping blueprint irons shipped Piretti putter, Peter millar shirt
Tigercogz
ClubWRX
Posts: 59

Really nice stuff up for sale here. All is in new or like new condition. Please no silly offers, all will be shipped usps priority In US. Give me a text with any questions 631-774-4017
NO Trades!
Ping Bluprint irons combo. 7 rounds no chatter Perfect. Please keep in mind these shafts are $35 up charge 1,750 plus tax new to standard price. Matching serials!
i500 4,5 iron blueprint 6-pw lofts on 4 and 5 match blueprint. Nippon Modus pro tour 125x. Golf pride grips, standard length loft and lie.
$950 shipped firm
Pxg gen 2 0311x driving 2 iron with kbs tour hybrid shaft 95g S+. 2 iron to Pxg Specs.
$300 Shipped SOLD!!!
Piretti Elite Matera with super stroke tour 2.0 counter balance grip custom black shaft. Perfect like new with head cover. 34" length
$400 shipped
Cleveland Rtx 4 wedges, standard length loft and lie. DG tour issue S400. I did custom stamping on them. Would like to sell 3 together. 50/10 mid bounce. 54/10 mid bounce. 58/6 low bounce.
$100 each shipped or
$230 for all 3 shipped SOLD!!!!!
LA golf shafts OLYSS Tour only Rare! prototypes. There is some info on these on wrx and most recently Dufner post. Driver shaft and 3 wood. Very rare! Tm tour authentic tips.
Driver shaft is Long with golf pride grip 65tx . 3 wood is 42 1/4" 75tx. Uninstalled measurements!
Driver shaft $230 SOLD!!!
3 wood shaft $175 SOLD!!!!
Peter Millar shirt, white blue strips. Tags in in plastic. Size L
$50 shipped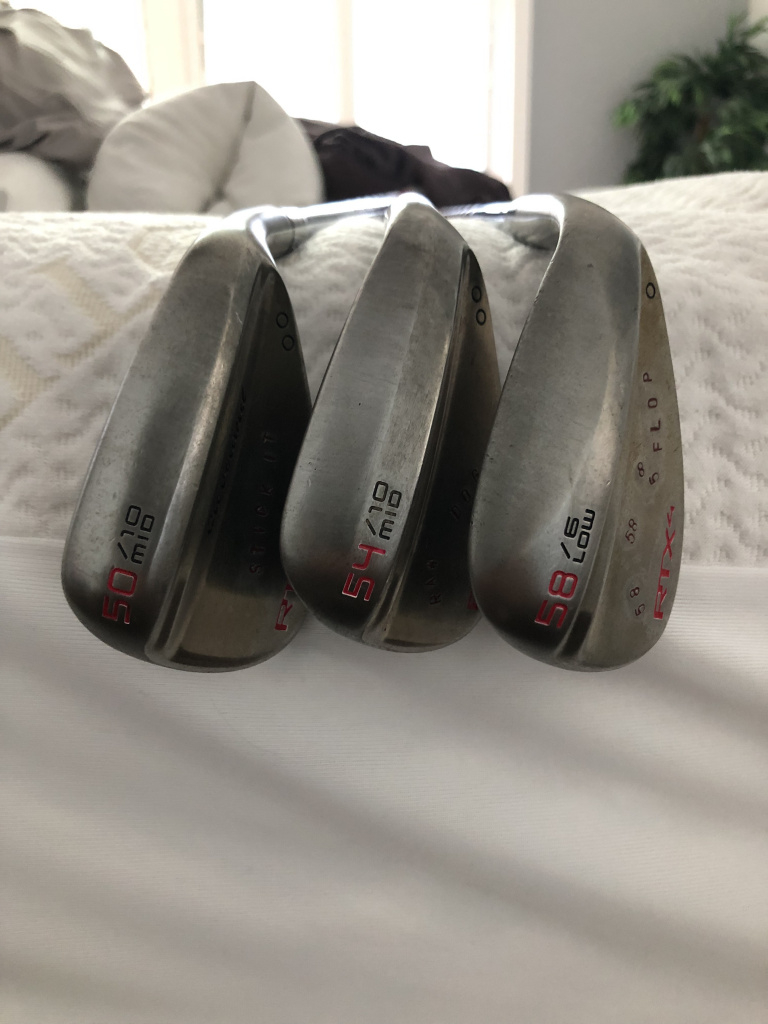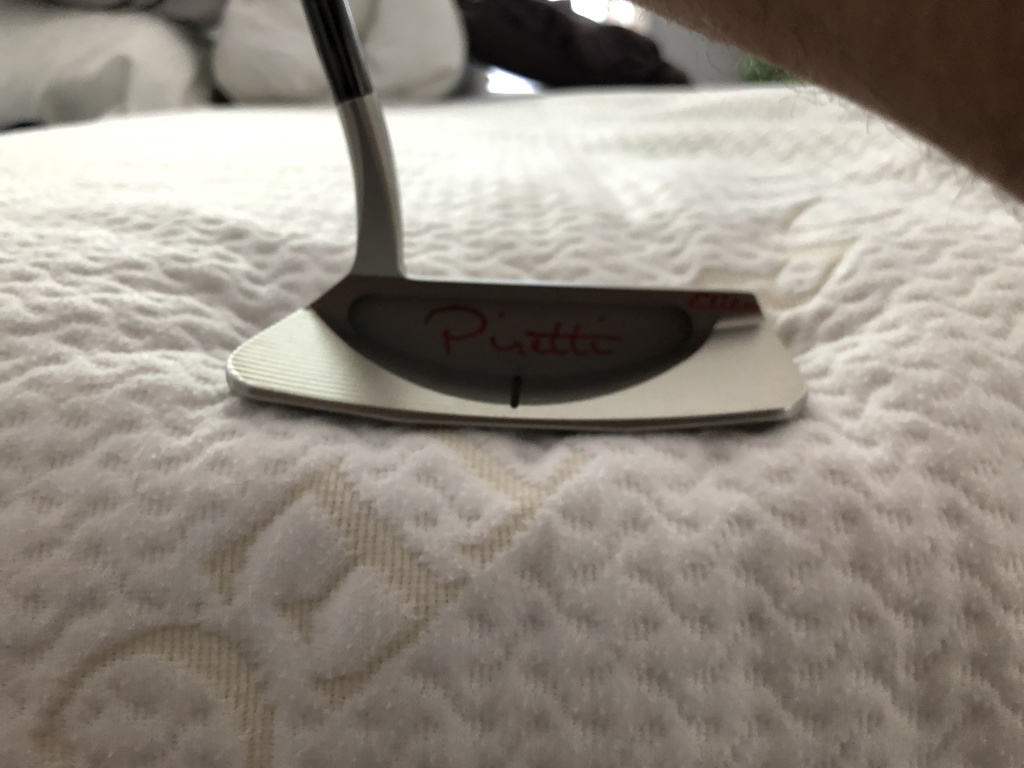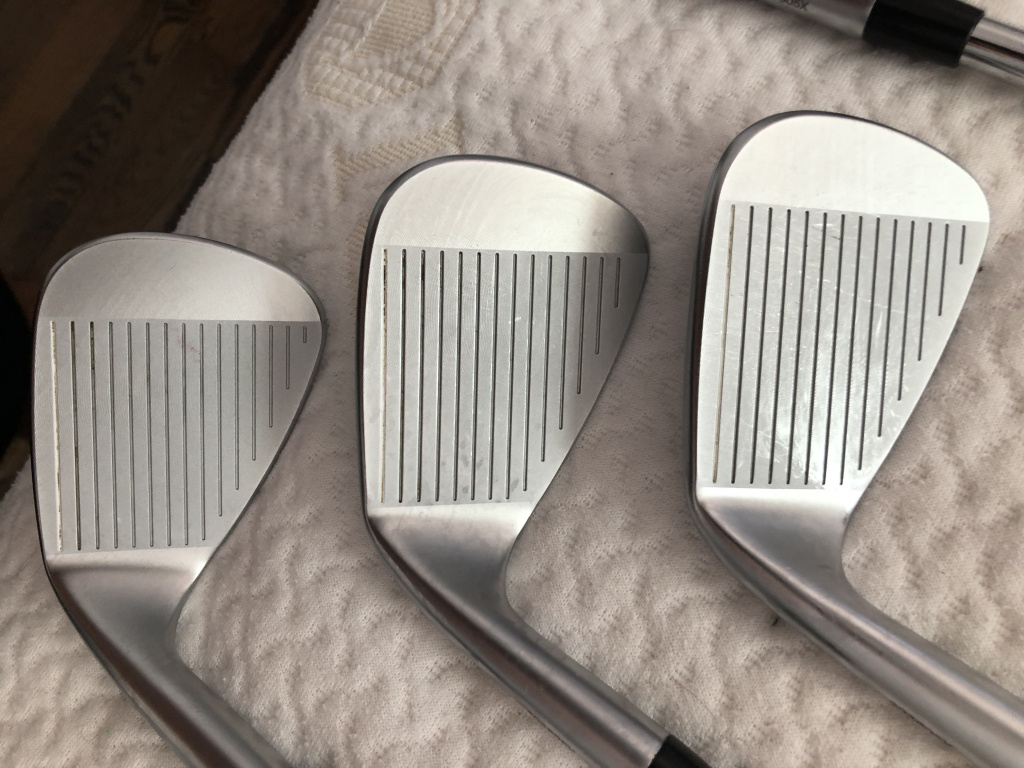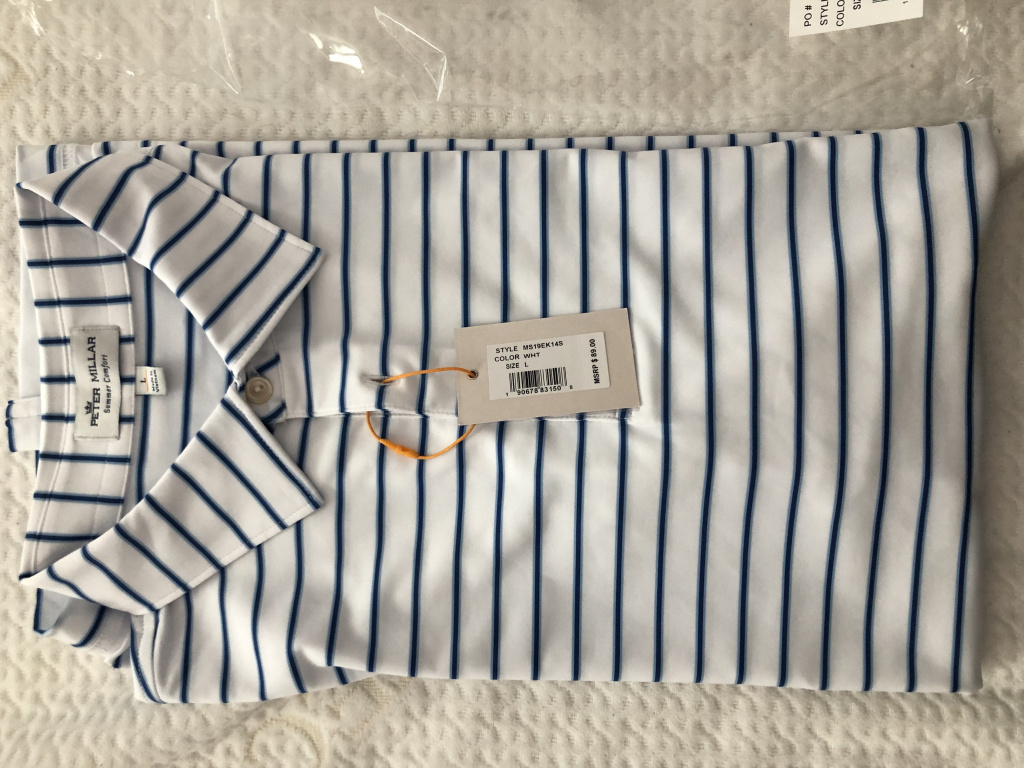 Pin 9/23
Pin 10/2
Post edited by Tigercogz on