Special set of forged iron goodness- Restored Classic Ben Hogan Irons
deejaid
Members
Posts: 692

Here is an incredible set of 1960 Ben Hogan Power Thrust irons 2-E restored to like new condition. This is a grail set of irons that have been restored to their original glory, ready to play or display.
First, the heads have been rechromed and given a satin finish. They never came this way from the factory but they should have as the satin finish is incredible. The original Pro Fit shafts have been spine aligned and lengthened 1/2" to bring the clubs to modern playing length. Buyer has the choice of GripMaster leather grips or a set of New Old Stock Golf Pride Cord grips that have been stored away for over 50 years and are in perfect condition.
Please note, the Pro Fit shaft is regular flex but plays closer to a modern stiff flex. Also, some shaft bands are missing but the original ones have been saved when available. Some may also be slightly turned as the shafts have been spine aligned and the shaft label might not face straight up but are original.
This set has been tuned up and will hold its own against any modern blade style iron. They are ready to play and will be an incredible addition to any bag.
I will pay shipping to the USA via USPS Priority Mail fully insured. Outside USA ask me for a shipping quote.
$995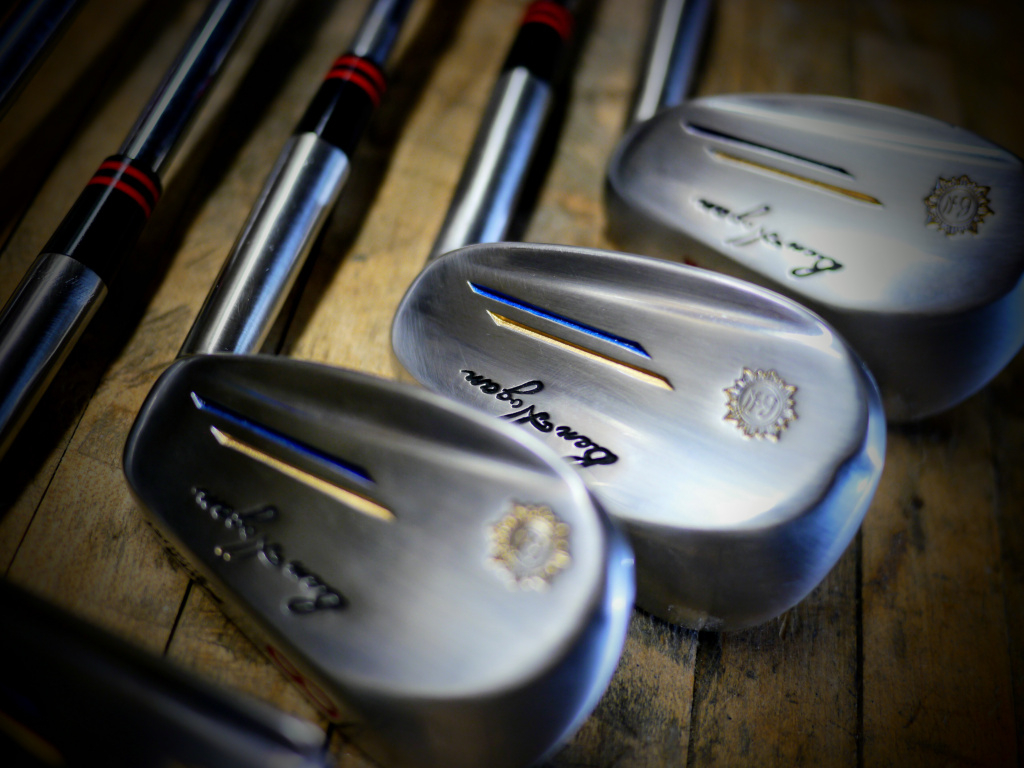 Pin 9/26
Post edited by deejaid on
The bag....Wilson Staff persimmons, Macgregor FC4000 irons, Wilson Triple Duty wedge, F&J Tony Lema putter.