FINAL PRICE DROPS! 2 SETS OF MIURA STRAIGHT NECK IRONS & A MINT BETTINARDI SIGNATURE MODEL 2 DASS!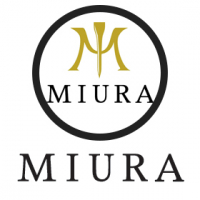 Flopit
Members
Posts: 263

I am selling (no trades please) the following items which will either be shipped from Toronto or Niagara Falls NY depending on where the buyer is located so no need to be concerned about duties/taxes etc. I accept only paypal and have done multiple transactions here and on ebay with 100% positive feedback. As a bonus, I will bend lofts/lies free of charge for the buyer if I get my asking price. First to pay gets the goods and PM me with any questions.
1) Miura Passing Point 9003 Straight Neck 5-Pw irons shafted with Matrix Program 95 shafts (the PW has Matrix Program 130) in Stiff flex. The 5 iron measures 38 inches (38.25 with the grip cap) which is 1/4 longer than Miura/Japanese standard length. Ryan Moore used this model when he won in Malaysia! A little bit of led tape tastefully placed in the cavity brings up the swing weight to D3 (will be D2 without the lead tape and can easily be removed). Grips are Golf Pride MCC+4 in decent shape. Shafts were brand new when professionally installed. These are a beautiful set of irons especially if you are looking for vibration dampening that plays as 'tight' as steel. Asking $525Now $500 or Heads Only for $450Now $460 or $410 for heads

2) Miura Raw wedge heads are sold, selling the 3 Matrix Program 130 shafts in stiff flex that match the above iron set for $40 Pending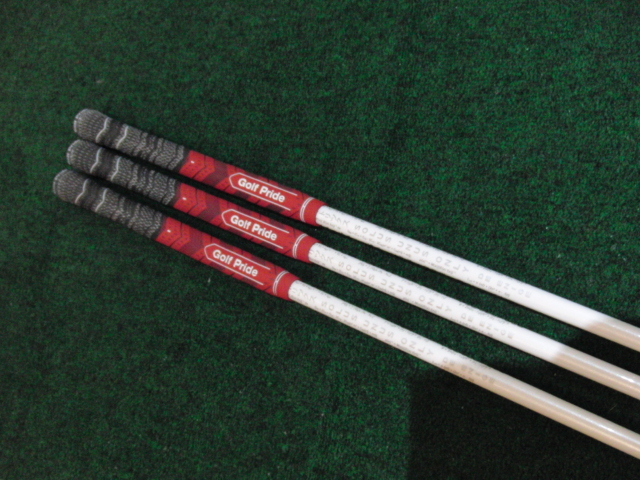 3) Miura CB 202 Straight Neck 3-Pw irons shafted with KBS C Taper 120 Stiff flex with Golf Pride Tour Wrap grips. The 5 iron is 37.75 inches long (38 with the grip cap) which is standard length for these. Clubs are in good shape with some bag chatter but grooves are sharp. I will bend lies and lofts at no charge for the buyer. Shafts were pured but I removed all the labels for a cleaner look (see image with the saved labels I can include if the buyer wants them). Asking $445Now $420Now $400

4) Miura fairway wood cover in nice shape. Asking $25Now $20

5) Mint Bettinardi DASS Signature Model 2 comes with 2 shafts/grips. This limited run putter is a rare find in flawless condition. Currently has a satin bullseye fluted shaft (Corey Pavin's favorite) with a 10 gram tip weight and a brand new Pure Midsize Bettinardi grip. It plays 33.5 inches with this shaft (I can extend it a not charge). The original shaft with Cool Aid grip plays 33 inches long and has the original shaft band. This one of the best looking and feeling putters I have ever owned and the milling is like art. Standard loft and lie. Asking $345Now $320

Recap:
Miura PP 9003 Straight Neck 5-Pw $525Now $460 or Heads Only $410
Miura Raw wedge set heads sold. 3 Matrix Program 130 shafts $40
Miura CB 202 Straight Neck 3-Pw $445Now $400
Miura fairway head cover $20
Bettinardi DASS Signature Model 2 $320
Last price drops or will just keep this stuff until spring when demand is at its peak. Thanks for looking!
Pin 10/5
Post edited by Flopit on