***ATTENTION***IMPORTANT ANNOUNCEMENT***ATTENTION***IMPORTANT ANNOUNCEMENT***ATTENTION

Last year, in an effort to improve the capability of our forums, we switched to new software. We expected tremendous scalability and rapid customization that would significantly improve each Member's experience across multiple devices and integrate flawlessly with social media platforms.

Unfortunately, after a significant capital expense, we have decided that the length of time and the additional cost to reach our goals make this enterprise untenable.

Thus, we have made the difficult decision to transition the forums to our original software platform. We're excited that, in the nearly two years since we began the process of our most recent switch, our original platform has been upgraded significantly, and we are confident that the reversion will not only provide the stability that we desperately needed prior to our last move but will also return to the Membership the high level of customization that made our online community so great. We have also added technical resources to the GolfWRX staff that will allow us to build custom modules and modifications that we are confident will take the forums to the next level.

We remain the world's largest online golf community, and we still hold true to our core values and mission statement as written in 2005. Bearing both of those elements in mind, being the best and offering our Members a platform that is world-class are both requirements, not options, and it is that spirit that has motivated this decision.

So, please pardon our mess over the next five days or so while we transition the forums.

A few important notes: Current content will be accessible during that time, but the forums will be READ ONLY, and you will not be able to start new threads or reply to posts. Personal Messaging is enabled but PMs sent/received from the time the board was frozen will not carry over. We know this is inconvenient, and we apologize, and we greatly appreciate GolfWRXers bearing with us through the transition.

We are very excited about starting this next chapter for GolfWRX and getting back to the high-quality Member experience we all expect as soon as possible.
FINAL PRICE DROPS! 2 SETS OF MIURA STRAIGHT NECK IRONS & A MINT BETTINARDI SIGNATURE MODEL 2 DASS!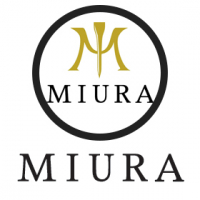 Flopit
Members
Posted:&nbsp
WRX Points:&nbsp90
Posts: 276
Greens
I am selling (no trades please) the following items which will either be shipped from Toronto or Niagara Falls NY depending on where the buyer is located so no need to be concerned about duties/taxes etc. I accept only paypal and have done multiple transactions here and on ebay with 100% positive feedback. As a bonus, I will bend lofts/lies free of charge for the buyer if I get my asking price. First to pay gets the goods and PM me with any questions.
1) Miura Passing Point 9003 Straight Neck 5-Pw irons shafted with Matrix Program 95 shafts (the PW has Matrix Program 130) in Stiff flex. The 5 iron measures 38 inches (38.25 with the grip cap) which is 1/4 longer than Miura/Japanese standard length. Ryan Moore used this model when he won in Malaysia! A little bit of led tape tastefully placed in the cavity brings up the swing weight to D3 (will be D2 without the lead tape and can easily be removed). Grips are Golf Pride MCC+4 in decent shape. Shafts were brand new when professionally installed. These are a beautiful set of irons especially if you are looking for vibration dampening that plays as 'tight' as steel. Asking $525Now $500 or Heads Only for $450Now $460 or $410 for heads

2) Miura Raw wedge heads are sold, selling the 3 Matrix Program 130 shafts in stiff flex that match the above iron set for Sold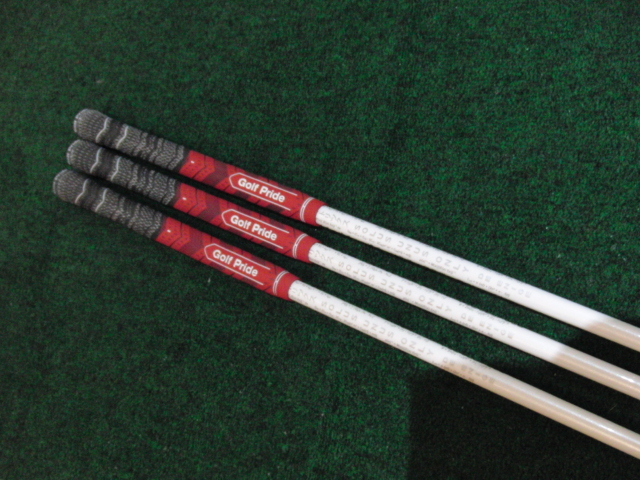 3) Miura CB 202 Straight Neck 3-Pw irons shafted with KBS C Taper 120 Stiff flex with Golf Pride Tour Wrap grips. The 5 iron is 37.75 inches long (38 with the grip cap) which is standard length for these. Clubs are in good shape with some bag chatter but grooves are sharp. I will bend lies and lofts at no charge for the buyer. Shafts were pured but I removed all the labels for a cleaner look (see image with the saved labels I can include if the buyer wants them). Asking $445Now $420Now $400

4) Miura fairway wood cover in nice shape. Asking $25Now $20

5) Mint Bettinardi DASS Signature Model 2 comes with 2 shafts/grips. This limited run putter is a rare find in flawless condition. Currently has a satin bullseye fluted shaft (Corey Pavin's favorite) with a 10 gram tip weight and a brand new Pure Midsize Bettinardi grip. It plays 33.5 inches with this shaft (I can extend it a not charge). The original shaft with Cool Aid grip plays 33 inches long and has the original shaft band. This one of the best looking and feeling putters I have ever owned and the milling is like art. Standard loft and lie. Asking $345Now $320

Recap:
Miura PP 9003 Straight Neck 5-Pw $525Now $460 or Heads Only $410
Miura Raw wedge set heads sold. 3 Matrix Program 130 shafts Sold
Miura CB 202 Straight Neck 3-Pw $445Now $400
Miura fairway head cover $20
Bettinardi DASS Signature Model 2 $320
Last price drops or will just keep this stuff until spring when demand is at its peak. Thanks for looking!
Pin 10/5
Post edited by Flopit on
This discussion has been closed.