***ATTENTION***IMPORTANT ANNOUNCEMENT***ATTENTION***IMPORTANT ANNOUNCEMENT***ATTENTION

Last year, in an effort to improve the capability of our forums, we switched to new software. We expected tremendous scalability and rapid customization that would significantly improve each Member's experience across multiple devices and integrate flawlessly with social media platforms.

Unfortunately, after a significant capital expense, we have decided that the length of time and the additional cost to reach our goals make this enterprise untenable.

Thus, we have made the difficult decision to transition the forums to our original software platform. We're excited that, in the nearly two years since we began the process of our most recent switch, our original platform has been upgraded significantly, and we are confident that the reversion will not only provide the stability that we desperately needed prior to our last move but will also return to the Membership the high level of customization that made our online community so great. We have also added technical resources to the GolfWRX staff that will allow us to build custom modules and modifications that we are confident will take the forums to the next level.

We remain the world's largest online golf community, and we still hold true to our core values and mission statement as written in 2005. Bearing both of those elements in mind, being the best and offering our Members a platform that is world-class are both requirements, not options, and it is that spirit that has motivated this decision.

So, please pardon our mess over the next five days or so while we transition the forums.

A few important notes: Current content will be accessible during that time, but the forums will be READ ONLY, and you will not be able to start new threads or reply to posts. Personal Messaging is enabled but PMs sent/received from the time the board was frozen will not carry over. We know this is inconvenient, and we apologize, and we greatly appreciate GolfWRXers bearing with us through the transition.

We are very excited about starting this next chapter for GolfWRX and getting back to the high-quality Member experience we all expect as soon as possible.
Rain Jacket/Winter Jacket clear out—-*ADDED*PING Zero Gravity, NORSE II, Under Armour GoreTex, Nike

chris975d
Georgia
ClubWRX
Posted:&nbsp
WRX Points:&nbsp245
Posts: 2,042
ClubWRX
As some of you know, I have A LOT of rain gear and winter gear. So I'm looking to clear out some unused and duplicate pieces over the next few weeks.
All jackets here, unless otherwise noted, fit close to a standard US-cut "XL", even though they are tagged as XXL and even 3XL. Most are European sized/slim fit.
Prices are OBO, but not looking to get low-balled, either. No trades. Prices include US Priority Mail shipping. USA only sales.
-PING NORSE II. These are the new for this year update to the highly regarded NORSE from last year. These are Oxford Blue (Navy), New With Tags, Size XL. Fits like a very snug USA cut XL, or more like a USA large. Fits a 42-45 inch chest.
Price is $150 shipped on these. For now, firm on price. (I have 2 of these).
-PING Zero Gravity Full-Zip Waterproof jacket. Size is XXL. Fits like a USA cut XL (fits 45-48 inch chest). Color is "Petrol Blue" . The full-zip is no longer sold (only the half zip). This is new without tags.
Price is $145 shipped.
-Under Armour Black/Red GoreTex Paclite rain jacket. Worn once. Size is XL (USA XL). Great piece, but I have too many GoreTex jackets. I call this one my "Darth Vader/Kylo REN" jacket.
Price is $145 shipped, OBO.
-Under Armour navy GoreTex Paclite rain jacket. New with tags. Size XL (USA XL). This is a very cool piece with a unique stretch panel across the back of the shoulders to allow expansion/movement for the golf swing.
Price is $145 shipped, OBO.
-PING Osborne Rain Jacket. This was their lightweight rain jacket before the current Zero Gravity. These are Pertex Shield+ membranes, fully waterproof. Black in color. Size is XL, Tailored/slim fit between USA cut Large and XL. One is new with tags, the other new without tags. Bought a bunch of these as gifts to coworkers.
Price is $65 shipped for either **NEW WITH TAGS IS SOLD **
-NIKE Hypershield/HyperAdapt (?..name escapes me) "academy blue" XL (USA fit XL) rain jacket. Cool articulating shoulder design, fully membrane lined, with front zipper storm flap. Worn once (I don't like zipper storm flaps).
Price is $75 shipped.
-Under Armour navy Storm XL (USA cut XL) rain jacket. Very light weight "emergency piece". Has a lower waterproof rating than the Storm 3 jacket above. I think this one is a 10K rating if I can recall correctly. Worn a handful of times.
Price is $55 shipped.
-Under Armour black Storm 3 XL (USA cut XL) rain jacket. Proprietary membrane, fully waterproof, dual direction front zipper. Worn 2-3 times.
**SOLD ** Price is $80 shipped.
-Kjus Pro 3L rain jacket. Size is "58/3XL", fits like a USA XL. Color is gray. Worn 3-4 times, have another color as well as a Kjus Clive that I wear more.
**SOLD **Price is $175 shipped.
-PING NORSE Zoned Primaloft jacket. This is a variant of the fully lined NORSE, with no insulation in the sleeves for a bit less warmth than the full NORSE. Size is XXL, fits like a USA cut XL. This is new without tags. Color is navy sleeves, black insulated body.
SOLD Price is $85 shipped.
-~~Galvin Green Navy XXL (fits like USA cut XL) GoreTex Paclite rain jacket. New without tags, was in one of my golf bags.
~~
SOLD Price is $125 shipped.
-~~PING NORSE fully lined Primaloft jacket. If you have followed the Winter Gear threads, you know how many of us have been singing the praises of these lightweight, but ridiculously warm NORSE jackets for a few years now. I have several of these, and have added a few of the new NORSE 2 this Fall, or I wouldn't be selling this one.
Size is XXL, fits like USA cut XL. Has been worn sparingly. Color is black.~~
**SOLD ** Price is $100 shipped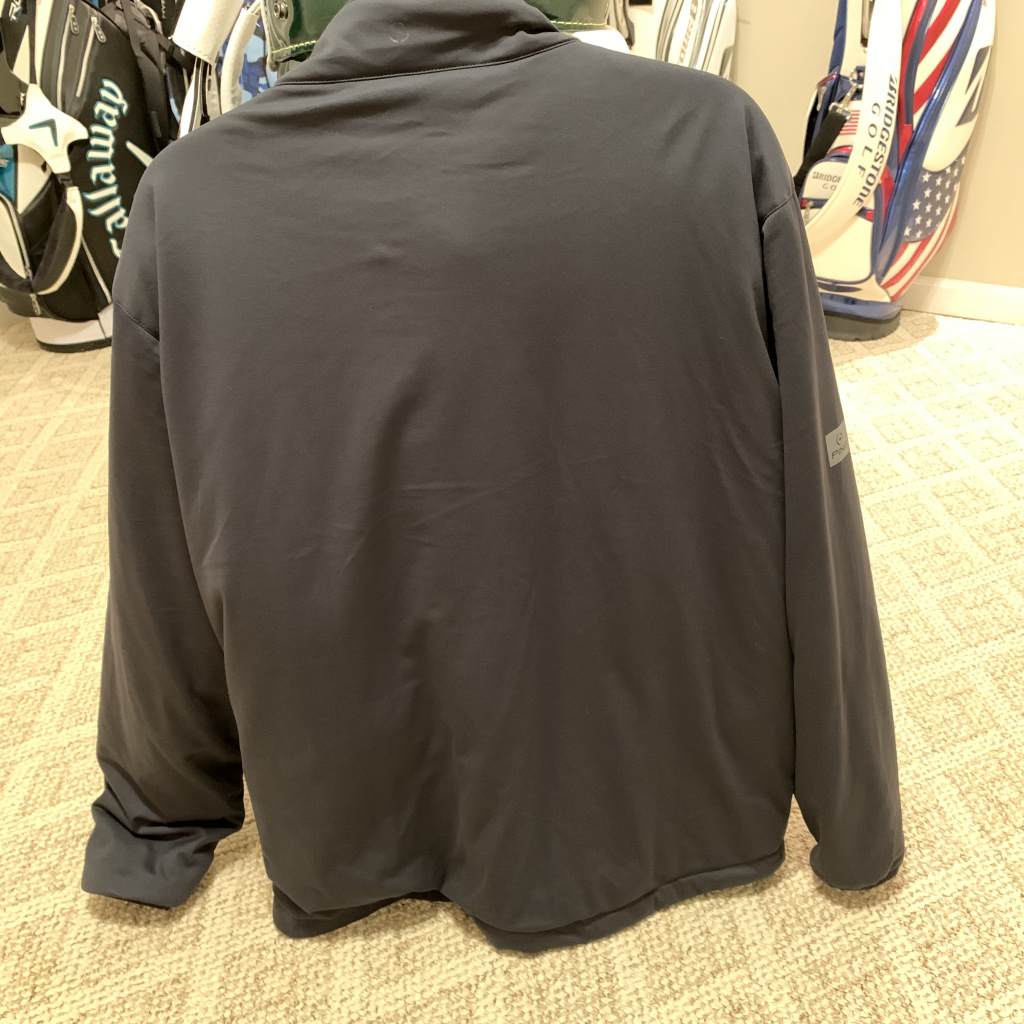 Pin 10/21
TaylorMade 9* M5 w/GD AD-IZ 6
TaylorMade M5 3-wood
TaylorMade M5 5-wood
Srixon H85 4
Srixon 5-PW, AW Z585 w/Project X LZ 6.0
Cleveland RTX4 54*, 58*
TaylorMade Spider X Copper

Post edited by Gxgolfer on