Rain Jacket/Winter Jacket clear out (Galvin Green, PING, Kjus, Under Armour)

chris975d
Georgia
ClubWRX
Posts: 1,954
As some of you know, I have A LOT of rain gear and winter gear. So I'm looking to clear out some unused and duplicate pieces over the next few weeks.
All jackets here, unless otherwise noted, fit close to a standard US-cut "XL", even though they are tagged as XXL and even 3XL. Most are European sized/slim fit.
Prices are OBO, but not looking to get low-balled, either. No trades. Prices include US Priority Mail shipping. USA only sales.
-PING Osborne Rain Jacket. This was their lightweight rain jacket before the current Zero Gravity. These are Pertex Shield+ membranes, fully waterproof. Black in color. Size is XL, Tailored/slim fit between USA cut Large and XL. One is new with tags, the other new without tags. Bought a bunch of these as gifts to coworkers.
Price is $65 shipped for either.
-NIKE Hypershield/HyperAdapt (?..name escapes me) "academy blue" XL (USA fit XL) rain jacket. Cool articulating shoulder design, fully membrane lined, with front zipper storm flap. Worn once (I don't like zipper storm flaps).
Price is $75 shipped.
-Under Armour navy Storm XL (USA cut XL) rain jacket. Very light weight "emergency piece". Has a lower waterproof rating than the Storm 3 jacket above. I think this one is a 10K rating if I can recall correctly. Worn a handful of times.
Price is $55 shipped.
-Under Armour black Storm 3 XL (USA cut XL) rain jacket. Proprietary membrane, fully waterproof, dual direction front zipper. Worn 2-3 times.
**SOLD ** Price is $80 shipped.
-Kjus Pro 3L rain jacket. Size is "58/3XL", fits like a USA XL. Color is gray. Worn 3-4 times, have another color as well as a Kjus Clive that I wear more.
**SOLD **Price is $175 shipped.
-PING NORSE Zoned Primaloft jacket. This is a variant of the fully lined NORSE, with no insulation in the sleeves for a bit less warmth than the full NORSE. Size is XXL, fits like a USA cut XL. This is new without tags. Color is navy sleeves, black insulated body.
SOLD Price is $85 shipped.
-~~Galvin Green Navy XXL (fits like USA cut XL) GoreTex Paclite rain jacket. New without tags, was in one of my golf bags.
~~
SOLD Price is $125 shipped.
-~~PING NORSE fully lined Primaloft jacket. If you have followed the Winter Gear threads, you know how many of us have been singing the praises of these lightweight, but ridiculously warm NORSE jackets for a few years now. I have several of these, and have added a few of the new NORSE 2 this Fall, or I wouldn't be selling this one.
Size is XXL, fits like USA cut XL. Has been worn sparingly. Color is black.~~
**SOLD ** Price is $100 shipped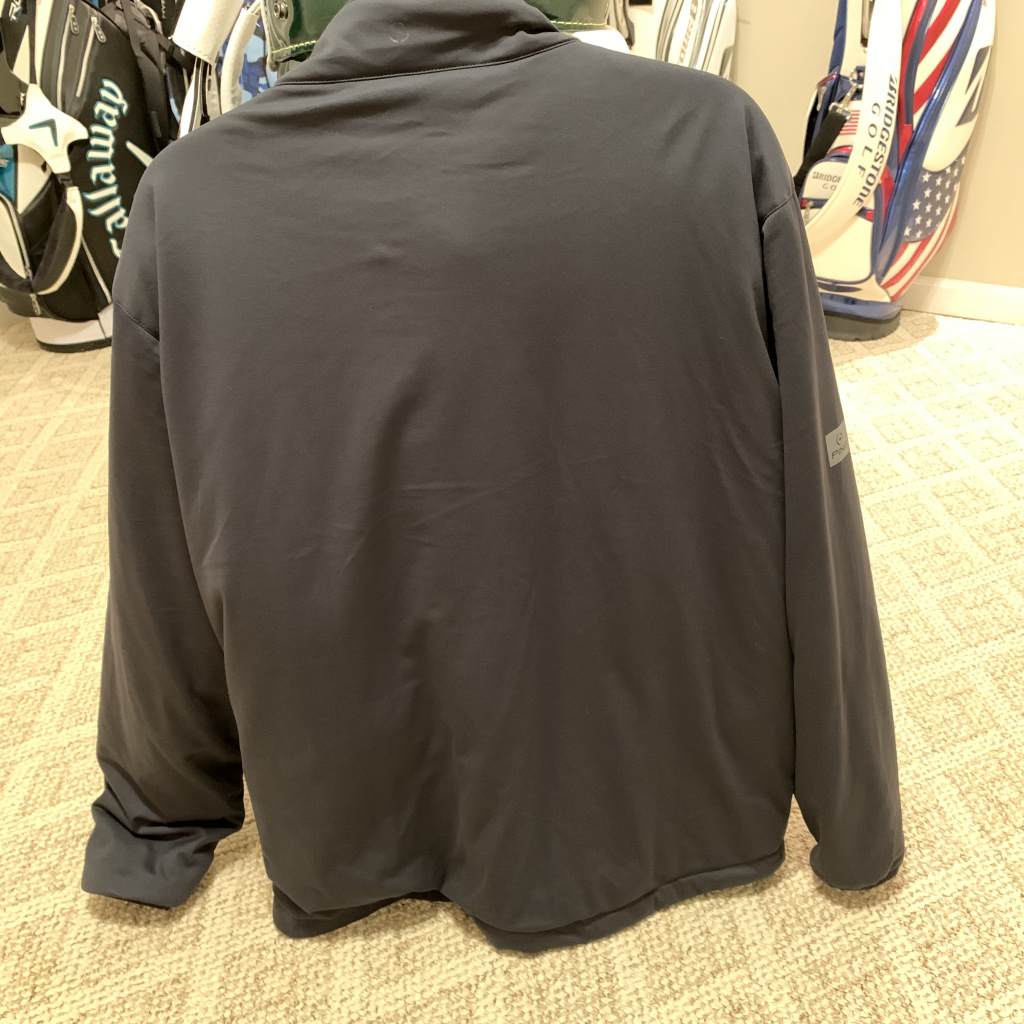 Post edited by chris975d on
TaylorMade 9* M5 w/GD AD-IZ 6
TaylorMade M5 3-wood
TaylorMade M5 5-wood
Srixon H85 4
Srixon 5-PW, AW Z585 w/Project X LZ 6.0
Cleveland RTX4 54*, 58*
TaylorMade Spider X Copper