PRICE DROPS Swag Putter, M6 Hybrid, Callaway Driver, The Buck Club, Sugar Skull, Titleist Hybrid
Tarheelnation3
Golfer's Delight
Members
Posts: 1,756

Cleaning up the ad and putting some new items in it. I don't really have any trade interests. I'm really just trying to clean out some of the golf closet(s) at this point. Please feel free to make FAIR offers. All will be shipped USPS priority mail with tracking. Higher dollar items will need to have signature confirmation. Ask any questions you might have.
1. New addition. Barely used Taylormade M6 19* hybrid. Used this for maybe a range session and two rounds. Decided to stick with my driving iron. It is 19* with the Fujikura 7s Atmos shaft. Stock length and lie. Comes with original head cover. Excellent condition. $OLD
This is a gamed ONCE Swag Iridescent Rainbow Handsome One putter. This thing had ghost tape on the bottom (it is still on actually) and is in mint condition. The hues on this thing are insane. It also comes with the matching iridescent shaft and skull headcover (headcover is very limited in its own right and was never used/gamed). The putter is gripped with a leather Swag grip and plays to 35". The putter has one small blemish on the toe from perhaps a sand pebble or something. I just noticed it while taking photos and had to work at even getting it to show up in a photo. Otherwise this one could pass for new as well.

$950

$900 shipped CONUS for the entire package (I could also substitute out the current headcover for either a Swag Cocktail, NEW Jackson Cash or Nintendo Hockey headcover if buyer prefers).
3. Used Callaway Rogue 10.5 Driver with Fujikura Pro 60 X-Stiff shaft. Used for a season or so. In great shape. No sky marks, dings, etc. $OLD
Used Titleist 818 H1 Hybrid with an upgraded Tensei White PRO CK 90 Shaft in X-Flex. This is NOT the "stock" Tensei white shaft offered up by many manufacturers, this is the "PRO" version which is a much higher standard shaft along with different materials. This club was used for a year or so and shows normal wear on the sole. Club is gripped with a fairly new MidSize Grey GolfPride Multicompound grip. $175 $165 shipped CONUS.

NEW The Buck Club Cactus Jack themed patchwork blade headcover. Magnetic enclosure and never used. Sold out very quickly $185 $170 shipped CONUS

NEW in sealed bag SWAG "Coca Cola Coke" steel ball marker. $115 $105 shipped.

NEW Sugar Skull GSS & Copper ball marker. This is the FIRST limited edition ball marker they did and not the typical ones you see floating around for sale. Very few of these were made (I believe 20). This is new and never used. $290 $275 shipped.

Gently used Scotty Cameron "Scotty Dog" keychain. Comes with original pouch. $125 $115 shipped CONUS.

Gamed Scotty Cameron Tiffany Gambler blade putter cover. Velcro still in solid shape. Some fading. $125 shipped CONUS.

Gamed once or twice digital Camo brown Scotty Cameron Towel. $60 shipped CONUS.
I looked high and low FOREVER to find a Pearl Blue Super Rat 1 with a SITE DOT (not a line). Finally found this beauty. This beauty was gamed one round with GHOST TAPE on the sole. I recently took the ghost tape off so you can see the sole is in perfect condition and the putter could pass for new if I didn't tell you otherwise. The thing looks brand new and rolls the rock silky smooth. Amazing blue and purple tones in this thing that I tried super hard to pick up on the camera. It has purple paint fill to help top it all off. Putter has a steel stepless shaft with Circle T shaft band you see in the photo with a brand new standard Red dancing Scotty Cameron grip on it. Plays to roughly 35.5-36". It also comes with the COA of course. Will also come with gamed Vegas Tiffany Gambler headcover. SOLDDDDDD!!!
This is an amazing Kari Lajosi DD201 (Newport Style) Damascus Putter with a Timascus site dot insert. This bad boy was done in Kari's electric blue finish and hand shaped to soften the bumpers, top line, etc. so it flows together better. It also has a welded plumbers neck. Comes with minimal stamping, v-groove face grinding and has a beached slot. It comes with a smoked black shaft playing to roughly 35-36" with a blue lizard grip on it and a matching Damascus shaft band! Head weight is exactly 356g per Kari and is stamped as such on a hard to find spot (the backside of the putter). This was ordered by me years ago and was done with a lot of hand work. I hate to say it, but it was gamed maybe twice with ghost tape (removed now) and has sat in the putter rack for the rest of the time. Will come with the original white head cover. SOLDDDDDD!!!
This is a gamed 2-3 times G-Fore Vessel bag. This thing was ONLY used on a cart and looks almost new. I have TOO many bags, so moving a couple. This was $350 new + $35 in tax alone. It is NOT light so shipping isn't cheap. $OLD
NEW in bag 2017 Scotty Cameron Knock Em Dead skull and bones blade headcover. $OLD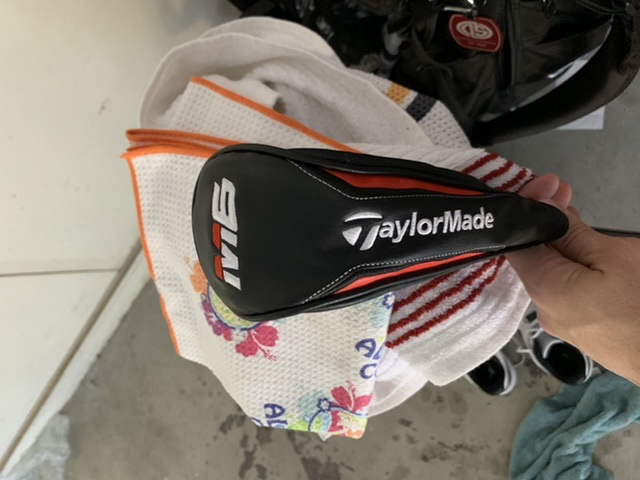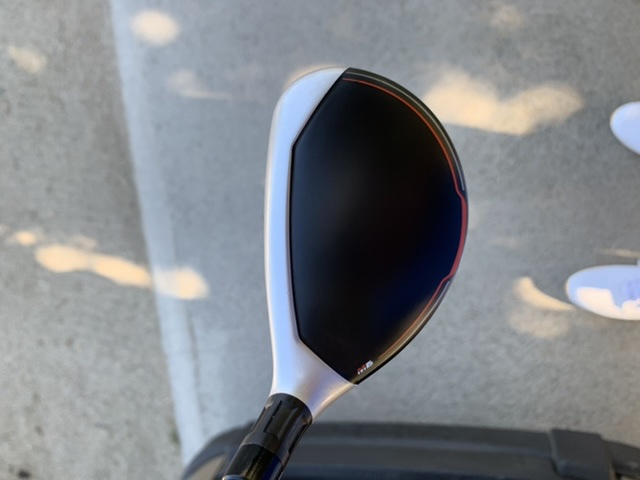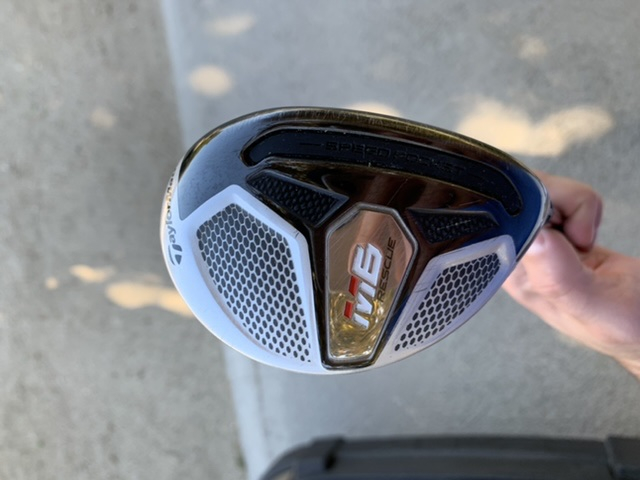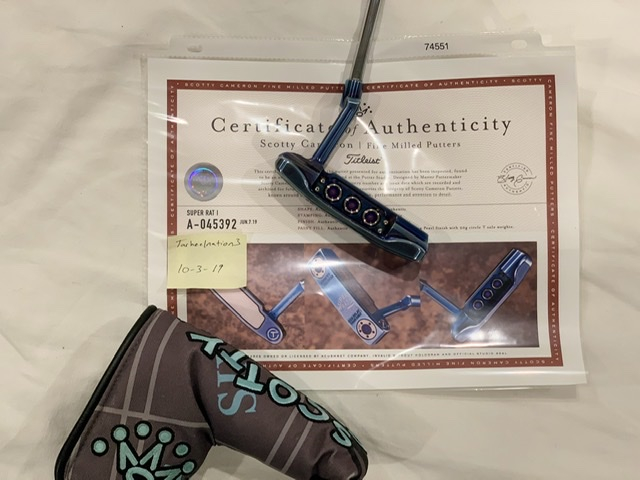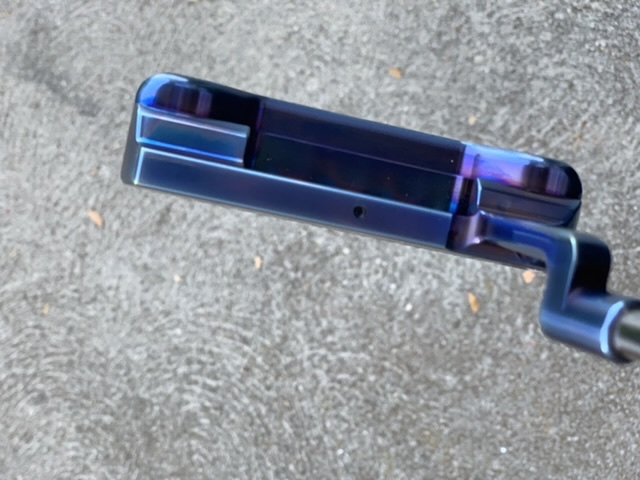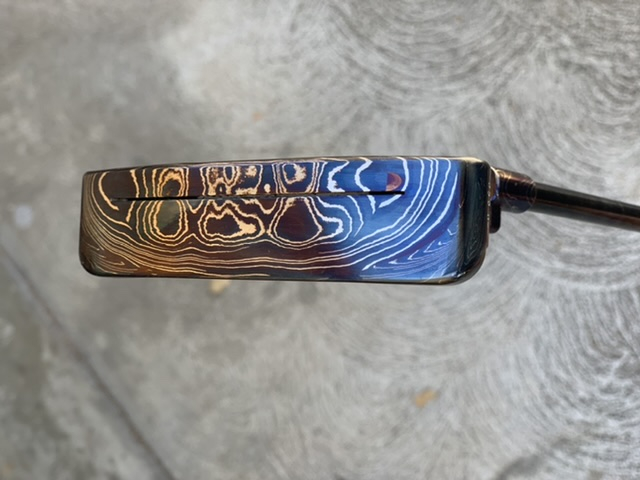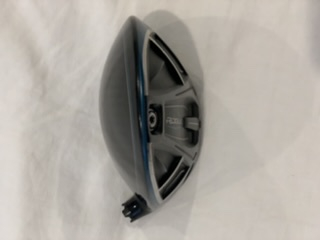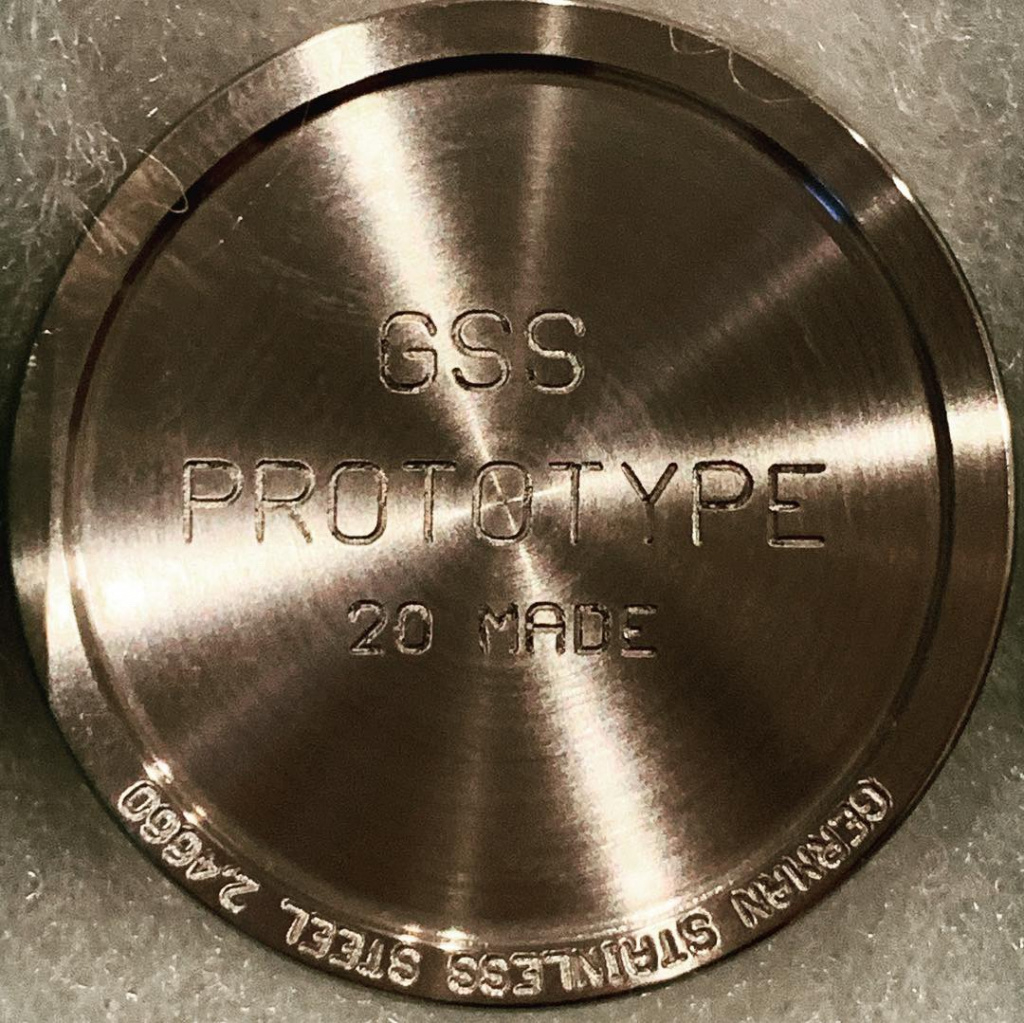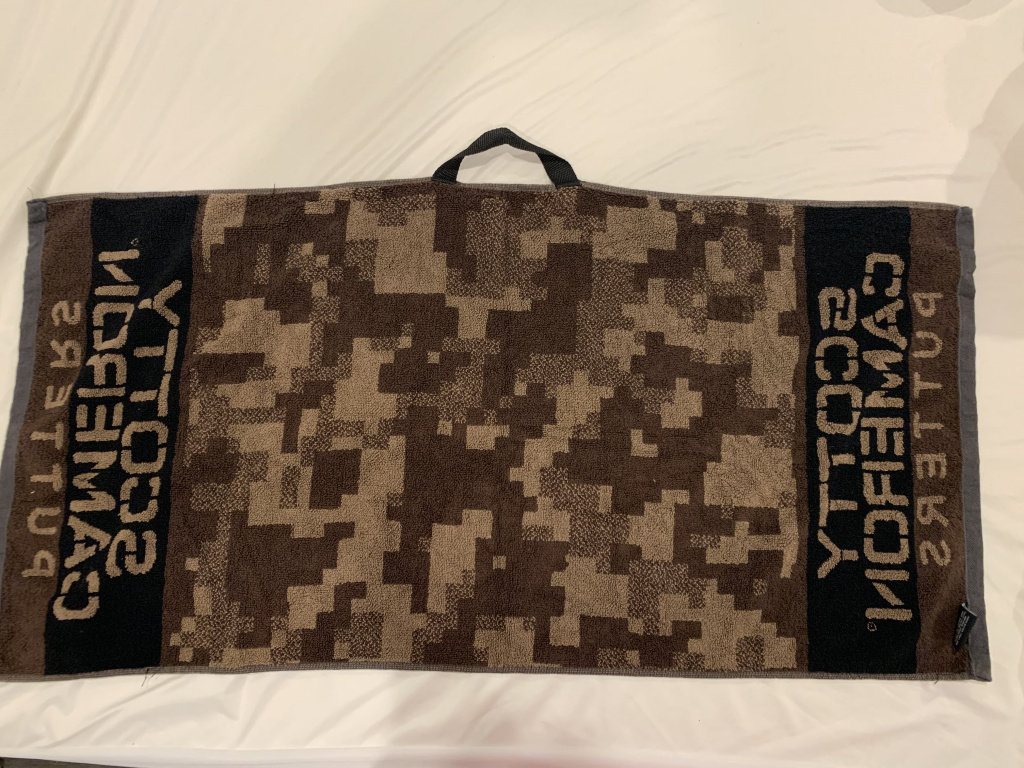 Pin 10/12
Post edited by Tarheelnation3 on
Driver:
Callaway
Epic Flash SubZero w/
Graphite Design Tour AD IZ 6S
Fairway Wood:
Taylormade
M2 w/
UST Mamiya Proforce VTS Silver 7s
Hybrid:
Taylormade
M6 19* w/ Atmos
S
Irons:
Miura
CB301/
Nippon Modus3 120
Wedges:
50F*/55K*/60M*
Raw Hand Ground Vokey Wedges
(
hand ground by the man himself
)
Putters:
Scotty Ca
mer
on
009 Toolbox and Aloha Special
/
Kari Lajosi Electric Blue Damascus
/Other Assorted putters
I love Golf, Scotch, and Cigars. Why? Because I'm a man.
FOLLOW MY IG ACCOUNT AT:
Tarheelnation3
https://www.instagram.com/tarheelnation3/