🗡🗡BLADE LOVERS ONLY - INSTAGRAM READY✅
Joelandrewrogers
Posted:&nbsp
Members
Posts: 404

These irons are ready to go in your MacKenzie bag with your Persimmons and Hickories for your next round on a classic Ross course.
Bridgestone j15 mb 4-p X100 shafts. Boyd blade and ferrule. Tour velvet grips logo down as God intended. Slightly over titleist standard lengths. Slightly flat lies. Lofts in 4* increments down from a 48* PW. Shafts have been spine aligned. Fantastic condition, grooves very sharp, bag chatter only.
Price dropped to $350 shipped. I can send more detailed photos on request.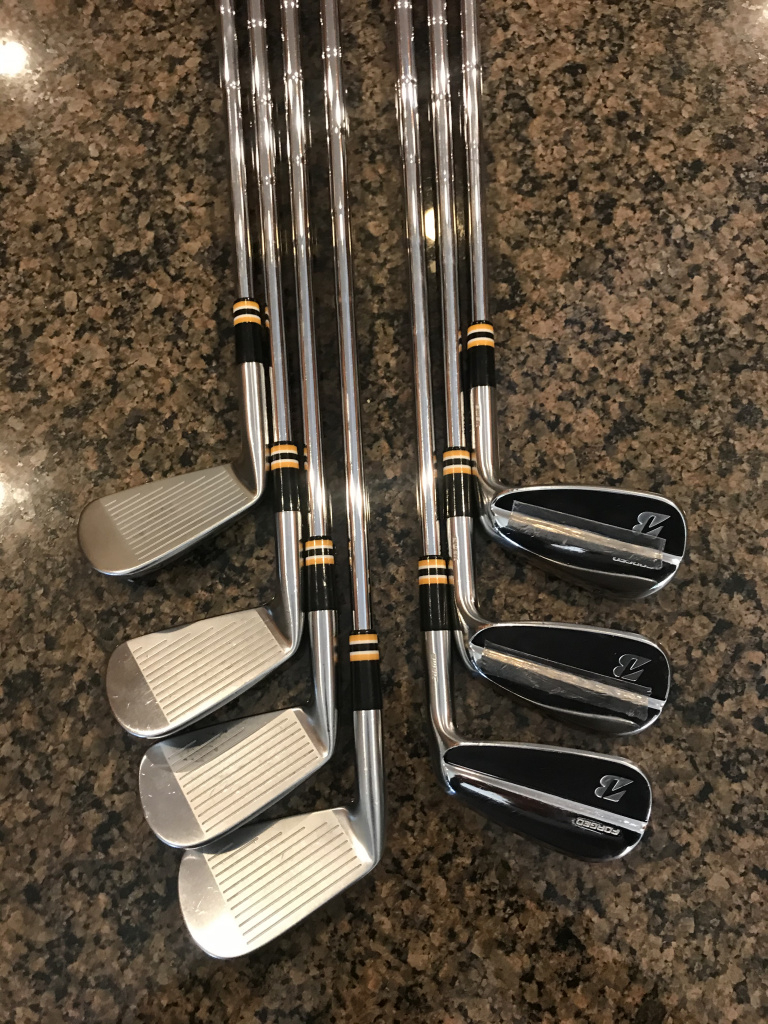 Pin 11/4
Post edited by Joelandrewrogers on
When I'm not playing persimmons:

Epic driver
Rogue fairway
J15 mb irons
RTX4 wedge
Newport putter