Scotty Concept 1 Tour Prototype! Brand New! Scotty 25g Tour Weights! Bettinardi! PRICE DROPS 11/12!
Techgolfer1
Posted:&nbsp
Members
Posts: 1,575

I have some amazing tour stuff here. I am not interested in trades. Only cash please.
Scotty Cameron Concept 1 Prototype right handed putter. This was made by Scotty himself on Sept. 12 2019! This is a Tour black with 20g Circle T Sole Weights. The length is around 34". I am unsure exactly how to measure it. I have included a picture of butt to middle of putter measurement and butt to heel measurement. This is brand new and has never been used. This putter does not include a head cover. The grip is the grey Scotty Grip. This is one of the most unreal looking putters I have seen. The Certificate of Authenticity is included. I have tried to include as many pictures as I could. Let me know if you need more.
Here is the link to its Authenticity...
https://www.scottycameron.com/authentication/registry/Details.aspx?rn=A046026
$3600 OBO $3300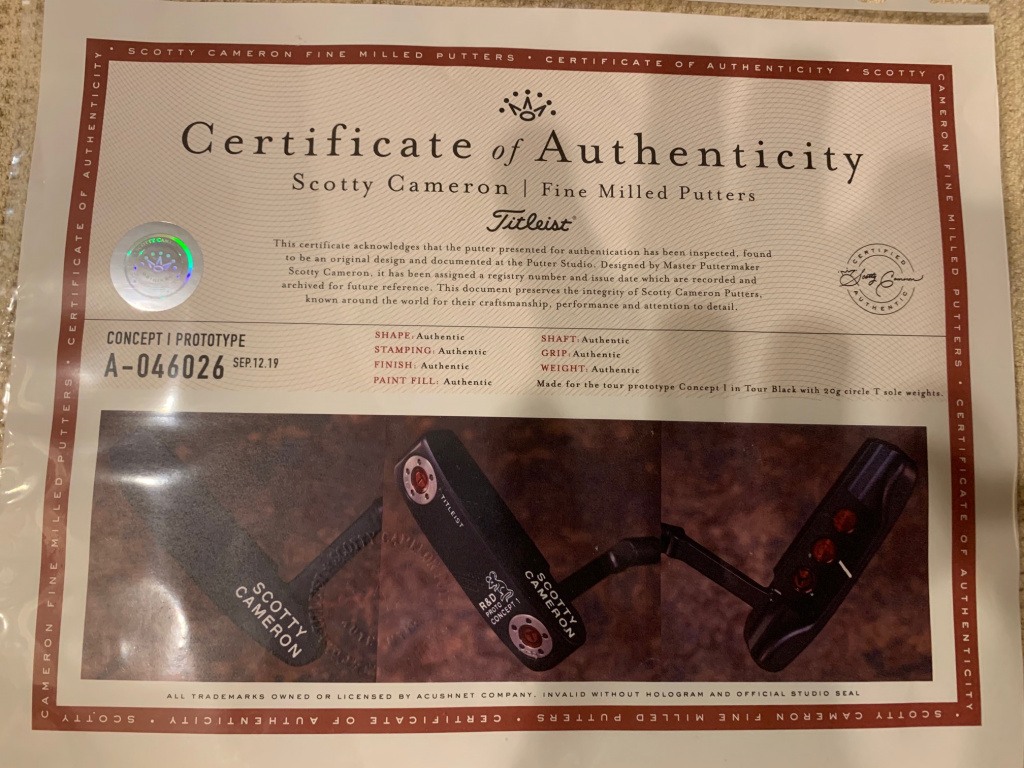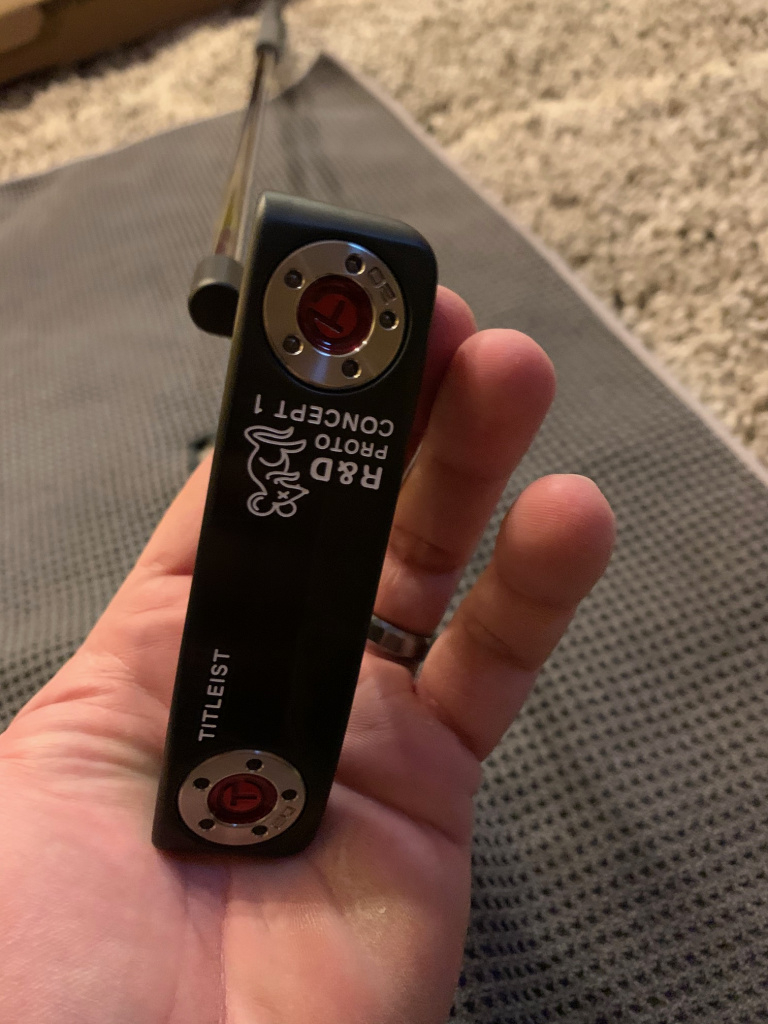 Scotty Cameron 25g Circle T Copper Weights!
$300 OBO$250 OBO
Bettinardi BB1 completely naked with no paint fill. This is a left handed putter. The weight of the head is 353g. The length is 34". The grip is a Superstroke Tour 2.0. It has been lightly used. It looks brand new and includes a sweet looking head cover.
$300 OBO$250 OBO
Pin 11/11
Post edited by Techgolfer1 on
I change too much to list it. Working on that...