MEMBER REVIEWS: Golf Sply Perfect Practice Putting Mat! See What Members Are Saying!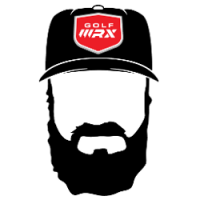 knudson81
My WITB is $100 but my swing is $.50
Marshals, Media Staffer
Posted:&nbsp
WRX Points:&nbsp386
Posts: 3,346
Marshals
Golf Sply and GolfWRX are helping golfers improve our putting with their Perfect Practice Putting Mat. Take a look at the reviews from the members who are testing out the Perfect Practice mat and feel free to ask them any questions you have. The Perfect Practice Putting Mat is also a great gift for the golfer on your holiday list! The testers are...
We also want to give a big THANK YOU to Golf Sply for putting on this testing event!
Make sure to follow the TG2 podcast!Instagram + Twitter + iTunes + SoundCloud

Post edited by knudson81 on
Leave a Comment