Need new hybrid shaft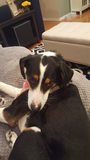 Z1ggy16
Members
Posted:&nbsp
WRX Points:&nbsp1,469
Posts: 9,313
Titanium Tees
Currently in TZ6 but after just getting fit today for my wedges... It's all but confirmed I strongly prefer softer handle profiles after getting fit into S400 (modus wedge 125 was runner up, modus 120 in irons).
I've been really used to the "blue" profile in my wood and hybrid but I tend to over power them a little bit at times, and the firmer handle can sometimes encourage me to yank on the shaft a bit. The diamana B works fine in my fairway but the Accra feels far too butt stiff. Fwiw, shafts like Rogue silver, Atmos black and Tour green are stinkers for me. I know they kind of fit the bill but I've tried them and it didn't work.
Tz5, pro white and evenflow black are on my short list. Any other suggestions??
Epic SZ 9* set to 10* | Tour Z Xtreme 465
16* M1 | Tour Z Xtreme 475
19.75* M1 | Diamana B70
818H1 23* | Tensei CK White 90
5-PW P760 | Modus 120
Glide 3.0 50/12, 54/12, 58/10 | S400 Ti
Directed Force 2.1 or Custom EVNROLL ER5
Tour BXS "TIGER"

Leave a Comment