New Year's Sell Off! Bettinardi, Mizuno T20's, Glide 2.0 Stealth, Vokey SM6, & Hi Toe (PIC HEAVY)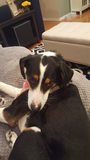 Z1ggy16
Members
Posted:&nbsp
WRX Points:&nbsp1,464
Posts: 9,296
Titanium Tees
Prices include shipping to CONUS. Canadian friends can still inquire but we can adjust the price a bit. Sorry for the really big photos... Still trying to figure out the new website and how photo embedding works.
1) Bettinardi 360-M Tour Slant $250, Pictures speak for themselves. Beautifully milled putter by RJ Bettinardi, still in impeccable condition. Plays just shy of 34''. I also have a few other grips that I can include to you also (free of charge).
2) Set of Mizuno T20's 50/54/58, barely used $325, I Purchased these brand new, come with Modus 120s shafts.
5) Callaway PM wedge,64*, $80, Comes with S400 Tour Issue Onyx shaft. sold
6) SM6 60/8M, $80, stock shaft & grip.
7) Set of Glide 2.0 Stealth, 50/54/58, $150, stock shaft
10) Hi-Toe 58*, $75, stock shaft and grip. sold
Bettinardi Putter
T20's
PM Grind
SM6
Glide 2.0 Stealth
Hi Toe
Post edited by Z1ggy16 on
Epic SZ 9* set to 10* | Tour Z Xtreme 465
16* M1 | Tour Z Xtreme 475
19.75* M1 | Diamana B70
818H1 23* | Tensei CK White 90
5-PW P760 | Modus 120
Glide 3.0 50/12, 54/12, 58/10 | S400 Ti
Directed Force 2.1 or Custom EVNROLL ER5
Tour BXS "TIGER"

Tagged:
This discussion has been closed.