Importance of Day 1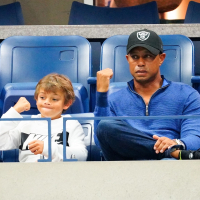 leezer99
Boy - 2026
Posted:&nbsp
WRX Points:&nbsp834
Handicap:&nbspA Billion
Members
Posts: 1,551

Just wanted to get everyone's feedback on day one results of multi day events. Seems like you really can't win on day one but you can lose. Thoughts? This would also be interesting to track throughout the year (not it!) to see who the real grinders are.
I went through last week's Sony Open and saw the following:
After day 1 data (cut was +2):

79 players were +2 after day one
15 players went from missing to making the cut
77 total players ended up missing the cut
13 players went from making the cut to missing the cut
Top Players that went from Miss to Make (column 6 is their day 1 to day 2 differential). Largest differential was Vincent Whaley going from 81 to 67 (14 shot spread) but he still missed the cut.
There's definitely something more important that I should be doing.
Leave a Comment