MEMBERS CHOICE POLLS OPEN:
Best Grips
,
Best Golf Bags
,
Best Golf Shoes
,
Best Pushcart
,
Best Rangefinders
,
Best Umbrellas
,
Best Rain Gear
,
Best Gloves
,
Best Launch Monitor
,
Best Golf Mat
,
Best Golf Mat (putting)
,
Best Travel Bags
,
Best Custom Headcovers
,
Best Golf Polo
,
Best Golf Pants
,
Best Golf Apps
Best Hat Style
,
Best Training Aid - Full Swing
,
Best Training Aid - Short Game / Putting
,
Best Training Aid - Fitness
,
Best Bespoke Accessory Company
Am I a candidate for going heavier in my iron shafts?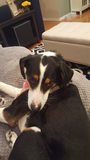 Z1ggy16
Members
Posted:&nbsp
WRX Points:&nbsp1,654
Posts: 9,754
Titanium Tees
Been making some swing changes lately, most notably working to really shallow my club into the downswing. I'm finding that I'm doing this well with my heavy wedge shafts and driver, but I'm struggling a bit in my irons. My strike pattern with my wedges is pretty good but the irons are a bit all over. Driver is 80g raw, wedges are 132g raw, irons 120g raw. I don't think I want to go any stiffer, but is there a chance I've "outgrown" this weight and need to move to something a bit heavier to help keep these feels going through my set? No idea what swing speed is at this point, but my 7i is normally a smooth/comfortable 175-180 for me.
I really like the feel of my Accra Tour Z Xtreme 475 and my S400's in the GW-LW. I'm kind of leaning maybe soft stepping modus 120TX or X100's.. Heck maybe even S200 straight in? Normally I'd just get a fitting, but with Rona still going around, I'm not than keen on it. 2020 is the year of the self fit for me. FWIW, I used modus 120TX 2xSS in my GW & SW last year and that was pretty good feeling. Perhaps a touch too soft... they seemed to really whip/bend hard when hitting from the rough on full swings.
D - SIM Max 9* Tour Z Xtreme 465

4w - SIM Ti Diamana B 80
5w - Speedzone FX 2.0 380 or Speedzone 4i Modus 105
818H1 Tensei White 90
Irons - P760 5-PW | Modus 120

Glide 3.0 50/54/58 S400 Tour Issue

Huntington Beach #1 or Toulon San Diego

Ball - BXS
Leave a Comment