MEMBERS CHOICE POLLS OPEN:
Best Irons
,
Best Wedges
,
Best Grips
,
Best Golf Bags
,
Best Golf Shoes
,
Best Pushcart
,
Best Rangefinders
,
Best Umbrellas
,
Best Rain Gear
,
Best Gloves
,
Best Launch Monitor
,
Best Golf Mat
,
Best Golf Mat (putting)
,
Best Travel Bags
,
Best Custom Headcovers
,
Best Golf Polo
,
Best Golf Pants
,
Best Golf Apps
Best Hat Style
,
Best Training Aid - Full Swing
,
Best Training Aid - Short Game / Putting
,
Best Training Aid - Fitness
,
Best Bespoke Accessory Company
Tour Edge Exotics EXS Pro 3 Wood With A HEAVY Shaft! ****GIVEAWAY!!!**** Enter here...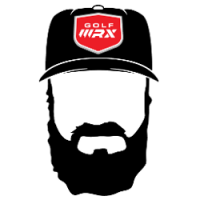 knudson81
My WITB is $100 but my swing is $.50
Marshals, Media Staffer
Posted:&nbsp
WRX Points:&nbsp362
Posts: 3,328
Marshals
The new Tour Edge Exotics EXS Pro 3 wood is a deep faced fairway built for better players. The EXS Pro fairway is low spinning and it's titanium face boosts the ball speed to extreme levels. Two moveable weights allow you to dial in the ballflight and the Slipstream Sole lets you hit it from any lie.
*Full disclosure - I probably hit about 10 balls with this, but it looks brand new! Shaft has been upgraded to a Graphite Design Tour AD GP-8x @ 42.5"
To enter reply in this thread that you're IN!
That's it. You'll be entered into the giveaway (one entry per person). Winner chosen at random in two weeks. Be sure to check out the attached pics. Good luck!
If you are not a member her please register here to allow you to reply to this post and enter. Registration is free... https://forums.golfwrx.com/entry/register
======================================================================================================
We randomize all the number of posts and the #1 number on the top is the winner. Say there is 1,000 replies from members. We will randomize 1 to 1,000 using a website that has a randomizer. It scrambles the numbers and the #1 is the first place and the #2 is the second etc. If the winner has duplicate entries we count the first.
Make sure to follow the TG2 podcast!Instagram + Twitter + iTunes + SoundCloud

This discussion has been closed.