Vokey SM8 52* Wedge ****GIVEAWAY!!!**** Enter here...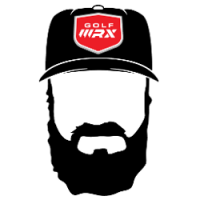 knudson81
My WITB is $100 but my swing is $.50
Marshals, Media Staffer
Posted:&nbsp
WRX Points:&nbsp384
Posts: 3,346
Marshals
Vokey SM8 52.12F* Jet Black Wedge Giveaway!!!.
To enter reply in this thread that you're IN!
That's it. You'll be entered into the giveaway (one entry per person). Winner chosen at random in two weeks. Be sure to check out the attached pics. Good luck!
If you are not a member her please register here to allow you to reply to this post and enter. Registration is free... https://forums.golfwrx.com/entry/register?Target=categories%2Ftour-and-pre-release-equipment
======================================================================================================
We randomize all the number of posts and the #1 number on the top is the winner. Say there is 1,000 replies from members. We will randomize 1 to 1,000 using a website that has a randomizer. It scrambles the numbers and the #1 is the first place and the #2 is the second etc. If the winner has duplicate entries we count the first
Make sure to follow the TG2 podcast!Instagram + Twitter + iTunes + SoundCloud

Leave a Comment