Custom hand grind SCRATCH wedges by Joe Kwok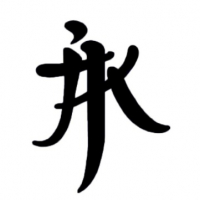 joey3108
Proud founding sponsor and pioneer of golfwrx
Bay Area
Posted:&nbsp
Marshals
Posts: 7,865

Of course custom fit too by me
Hi Guys,
I just want to introduce you guys a custom hand grind & custom fit by ME personally.
Ari and I have been talking to get this program going since a lot of members here like the way i fit and custom hand grind them to fit every individual. Ari will chime in to fill you guys up with some other info if needed.
As we all knows that Scratch wedges custom hand grind pricing start from $299 by Jeff, So I will respect Ari and his team and start exactly at the same pricing braket. Any of you local are thinking to get one and want to try it your self, you are welcome to borrow my demo.
Yes, I understand this offering is not for every body. I really appreciate if we can keep it as civil as possible. I'm sure a lot of you understand why i'm saying all this.
So here are some of the pictures that i did for a tour player and one of my personal 60*.
Thank you !
Cheers!
joe
Leave a Comment