My two newest attempts at being the Deerslayer..
Pure745
CPC #15
Members
Posted:&nbsp
WRX Points:&nbsp205
Handicap:&nbspBaby
Posts: 11,487
Titanium Tees
Cameron Circa 62 Smoked, Vokey Black Nickel Smoked
The Circa is a freinds and also future WRX addict (csobraliv) and my Vokey.. I used Tamiya Acrylic X after many PM's w/ Deerslayer.. The Circa might be one of my best.. 3 different colors, Smoke, Black, Gold... the Vokeys used Smoke and Silver.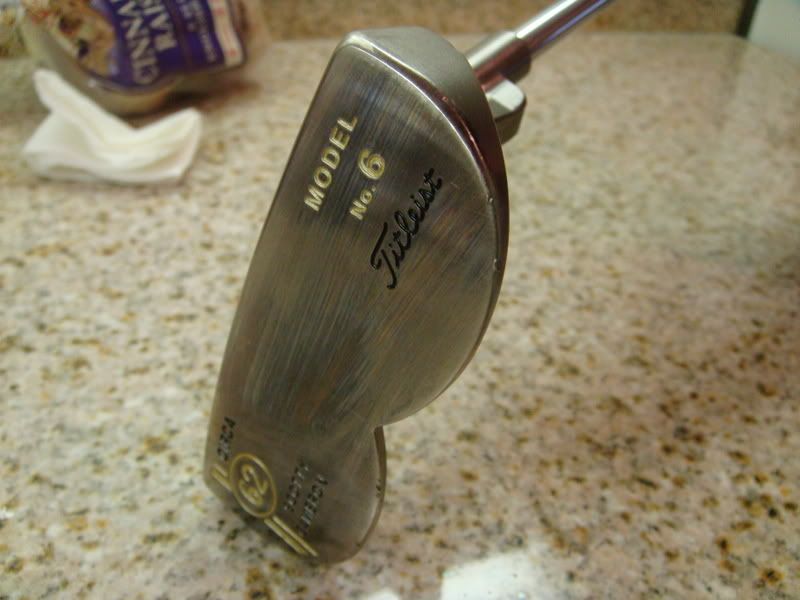 Vokey:
[font=arial,helvetica,sans-serif]
Titleist TS3 8.5 - Fujikura TR7
Titleist 917F2 15 - Fujikura Speeder 857 Evo2 Proto
Mizuno 919T - KBS CTL
Mizuno S18 46/50
[/font]
[font=arial,helvetica,sans-serif]
Vokey 54V/60V
Scotty Cameron 009 Tool Box
Instagram:
https://www.instagram.com/pure745/
[/font]
Leave a Comment