Callaway Razr X-Forged Pictures, Impressions, Reviews
Puppetmaster
Members
Posted:&nbsp
WRX Points:&nbsp460
Posts: 15,055
Titanium Tees
The Great X-Forged Thread
Thanks to Golf WRX and Callaway, I was sent a set of Razr X-Forged to review, compare, and comment. I'm extremely grateful for the opportunity and I hope I can provide the community with as much as is needed in reviewing these clubs.
My plan is to compare the 6-irons of the 2007 X-Forged, 2009 X-Forged, 2011 Razr X-Forged, and X-Protoype series on the range (but they all have different shafts), and then compare the Razr X-Forged with my set of X-Prototypes in actual on-course play. I only have 6 irons for the 2007 (PX 6.5) and 2009 (PX 6.0) sets.
As some brief background, I'm a 7 handicap currently who started playing in 1987, but took some time off between 2002 and 2008. I am a semi-digger and can hit the ball consistently off the middle of the club face, contrary to what some of you might say about high single handicaps and their claims, haha. I played the X-Protos with hardstepped KBS Tours in S since late 2009, and my range of scores was between 74 and 86. I played 12 rounds last year, which essentially matched the total number of rounds I played between 2002 and 2008. I'm thinking I may hit 20 rounds this season, but with a 4 and 2 year old at home, that's still a dream, lol.
Anyway, on to the clubs. These showed up 2 weeks after Golf WRX contacted me, and as requested, they had KBS Tours in stiff and GP Tour Wrap Full Cords. These were not hard stepped, but I haven't had a chance to check in with Callaway on that. Callaway was also generous enough to send me a 2-iron to try out as well. These irons may have an unconventional looking cavity, but the quality looks great and they look fantastic from address. I really like the satin finish and high toe. Based on my opinion, the Razr X-Forged look the most like the 2007 X-Forged at address, similarly angular, and slightly less rounded than the 2009s and the X-Protos.
Some other observations:
Offset looks comparable to the other 3 sets, but the topline does appear slightly thicker than the others.
Because they packed more grooves onto the face, along with the higher toe, the Razr X-Forged 6-iron looks a little more lofted than the other 6-irons.
The Razr X-Forged appears to have the most bounce, followed by the 2009, X-Proto, and 2007.
The Razr X-Forged also appears to have the thinnest sole of the group, comparable to the X-Proto, but thinner than the 2007 and 2009. I can measure them with a micrometer but thought that might be overkill, haha.
September 2011 Update:
I recently asked Callaway for offset measurements and they were kind enough to email me spreadsheets with specs for the Razr X-Forged and the Razr Musclebacks, which are the same as the X-Protos. The Razr X-Forged have LESS offset in the 2 through 5 irons than the Razr MBs, but only in the range of .1 to .4 mm, hardly enough for most of us to notice. The 6-PW are pretty much the same for both sets (unless you take it out to more than 2 decimal places, lol). Just thought that might be useful information for some of you out there. Bounce specs are identical, except for the MB PW, which is 1 deg more bounce. Lies and lofts are identical.
The comparison pictures below should do better than my description, so please take a look for yourselves. I hope to post some reviews soon.
Please feel free to post any questions or suggestions for comparison as well and I'll do my best to help.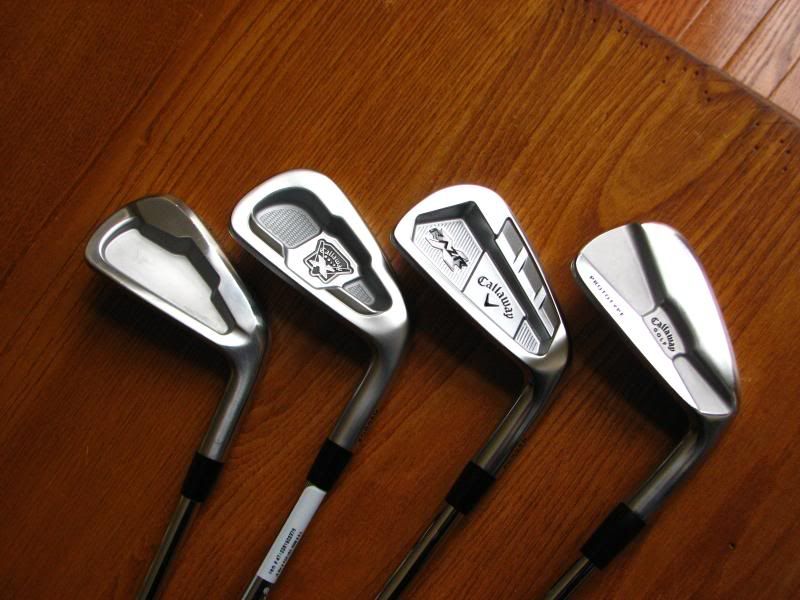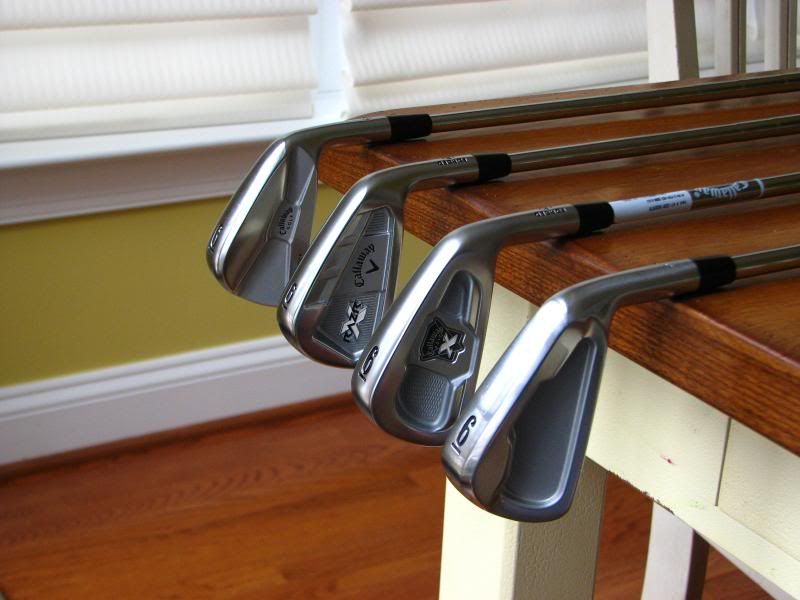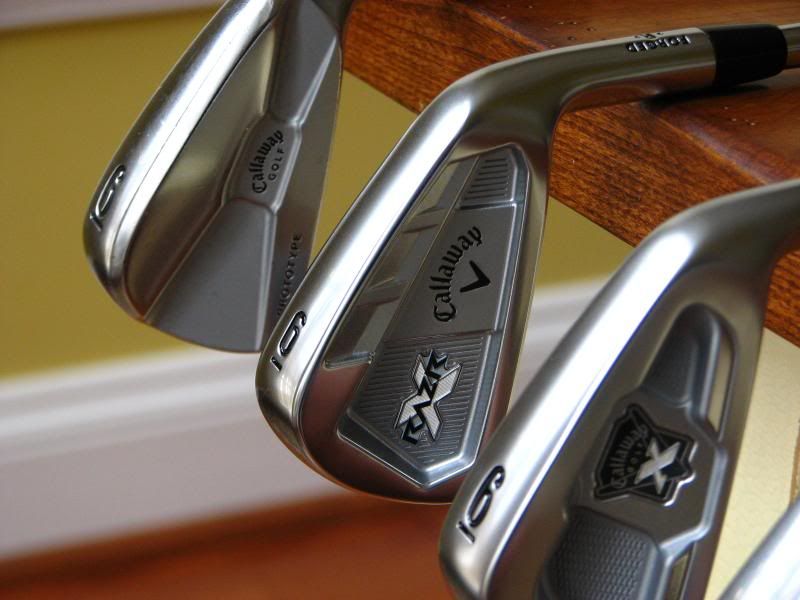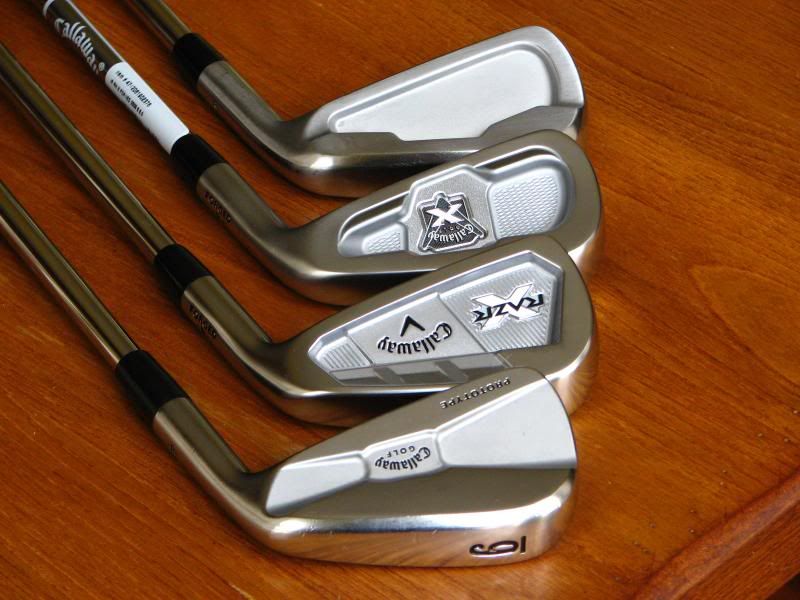 From left: X-Proto, Razr X-Forged, 2009 X-Forged, 2007 X-Forged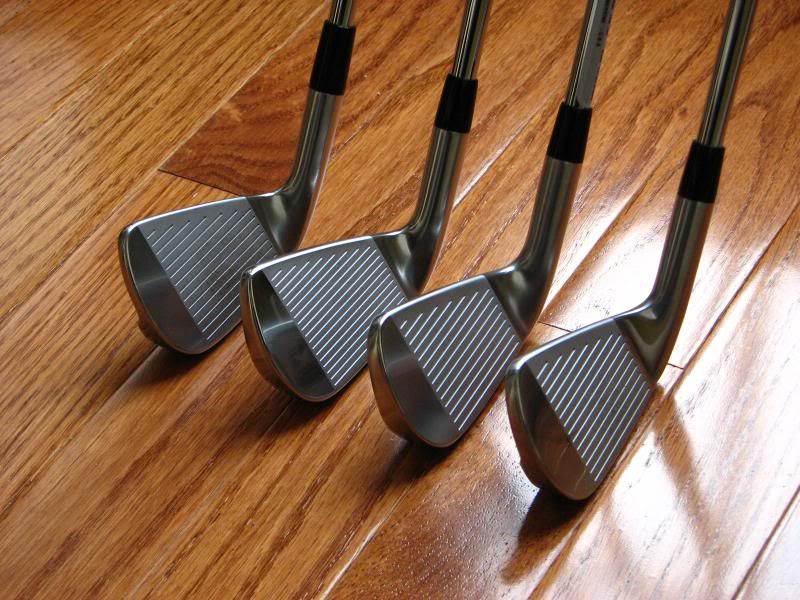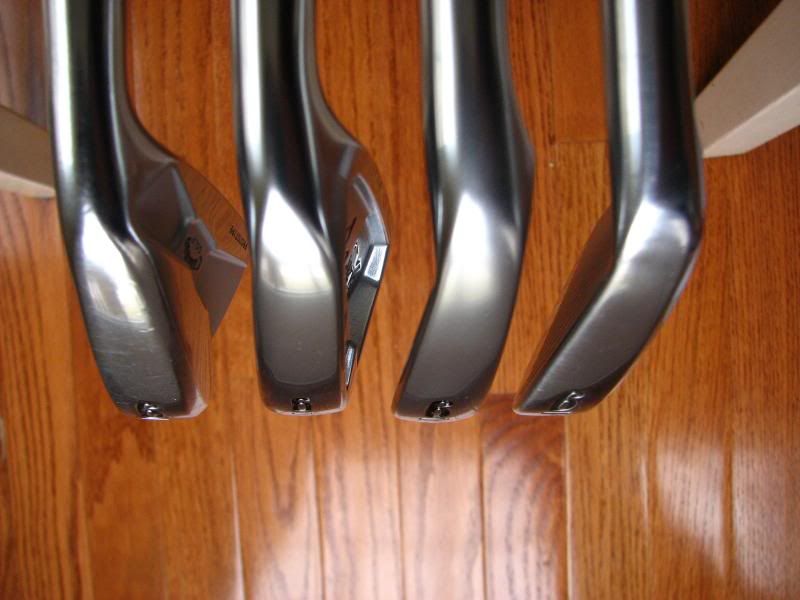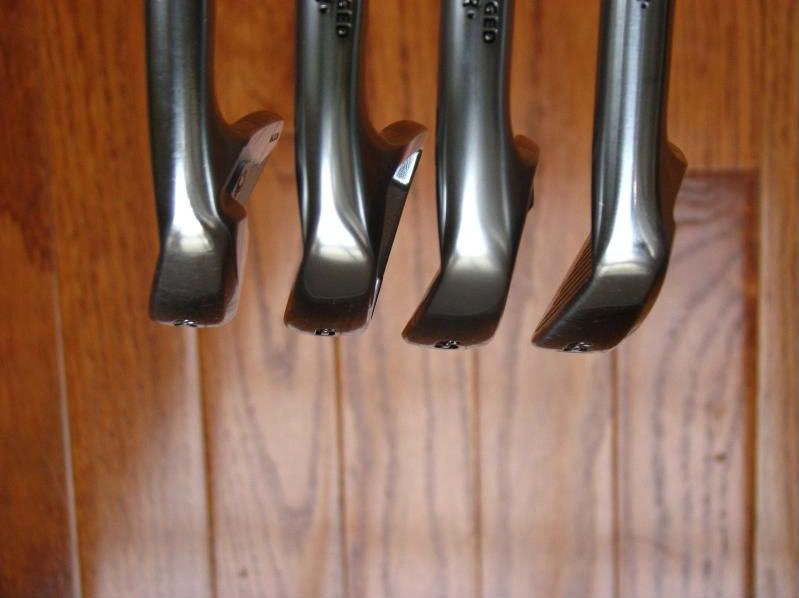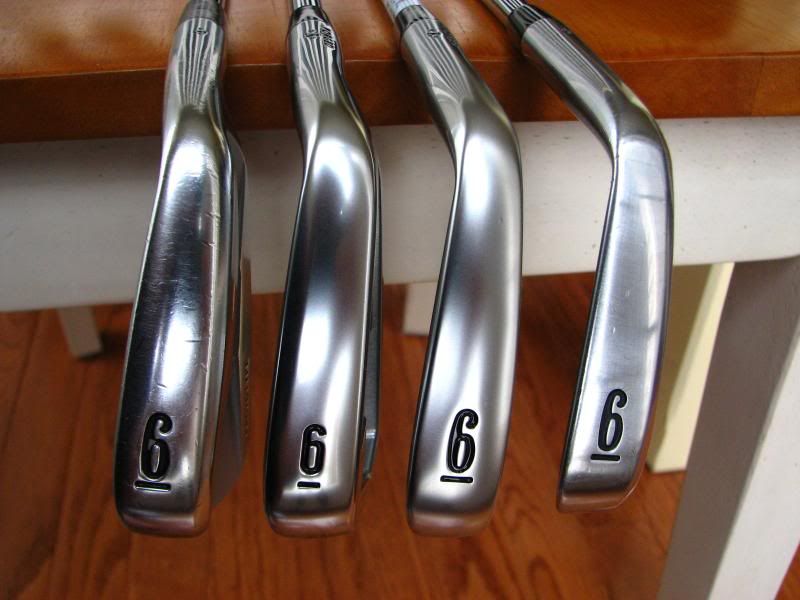 From left: 2007 X-Forged, 2009 X-Forged, Razr X-Forged, X-Proto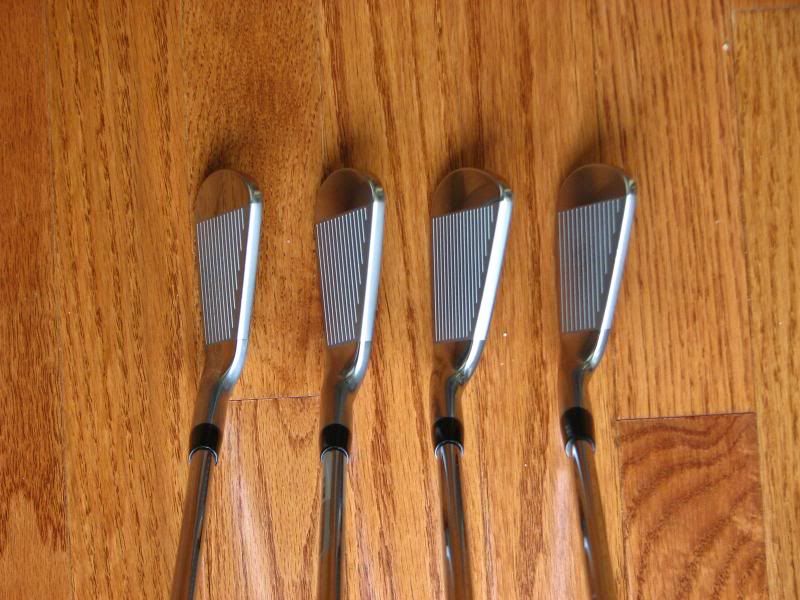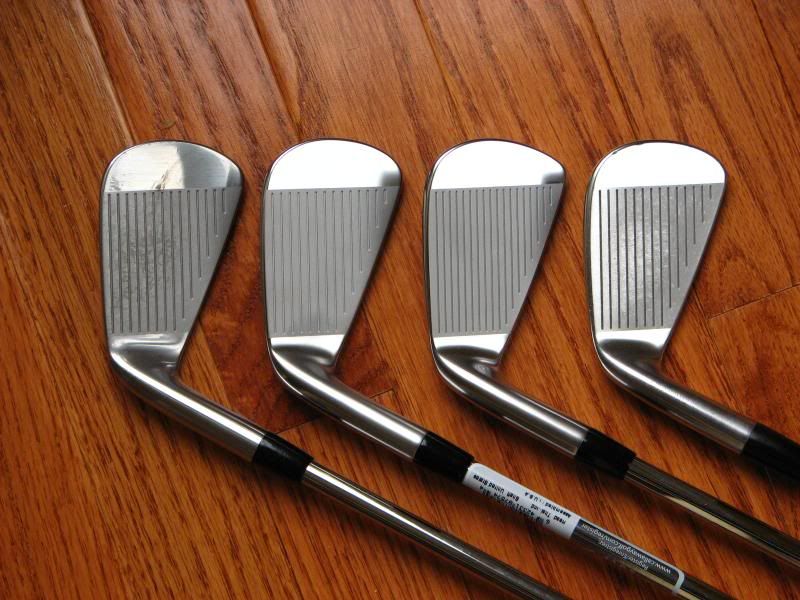 And of course, the obligatory WITB shots: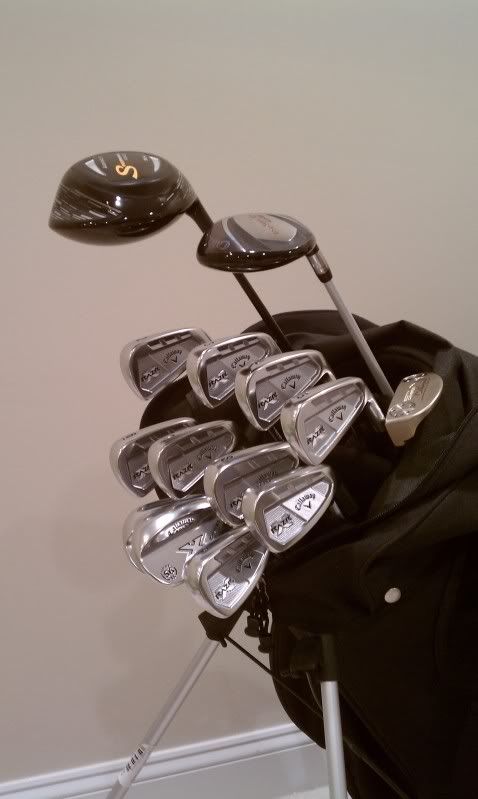 Here are some cell phone pictures for you 2-iron lovers out there: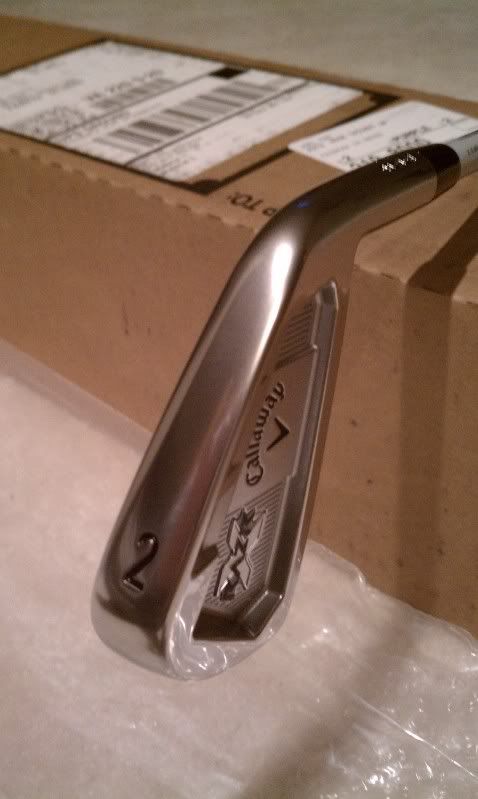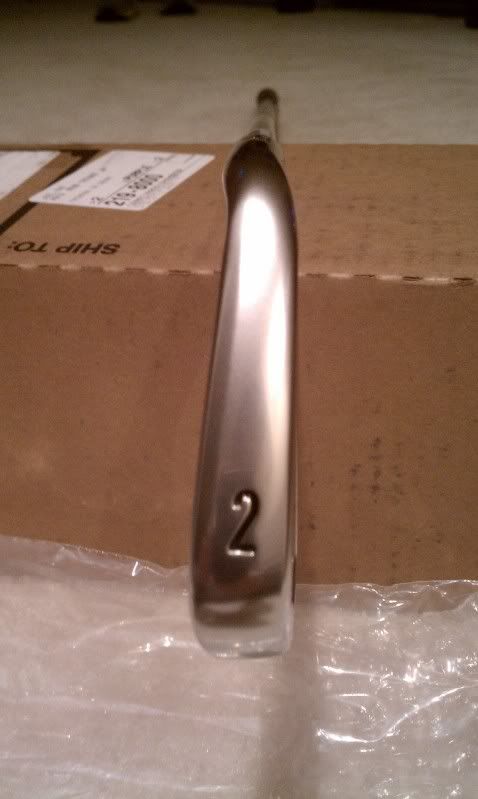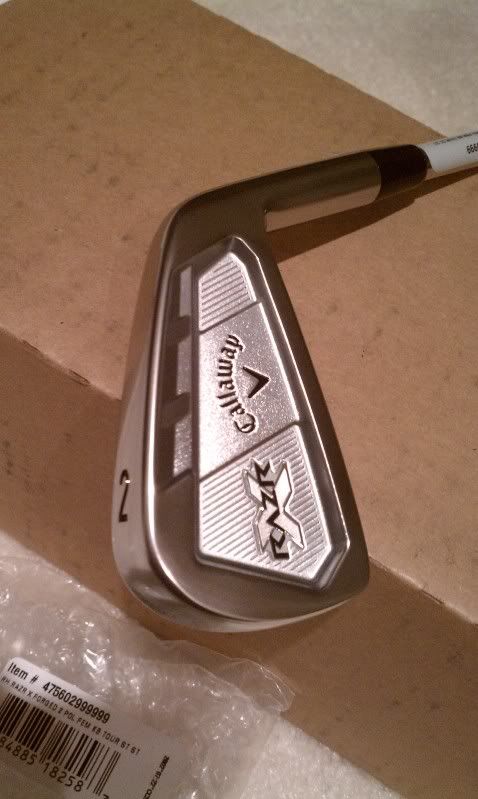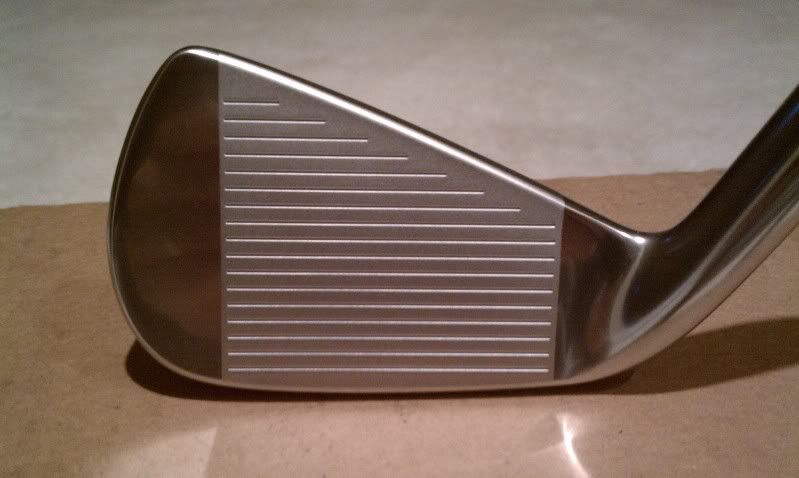 WITB Link
Cobra King Ltd 8.5*, Speeder TS 6.2
Callaway Steelhead 4+, Diamana Kai'li
Adams A12 19*, Diamana Thump
Cobra Fly Z+, KBS Tour 
Vokey 254.10, V-Grind 60*
Odyssey Tank Cruiser 330M
Post edited by Unknown User on
Leave a Comment