Custom GolfWRX.com covers YAY! or Nay?
Geo
Happy Geo's Day
in the moment
Marshals
Posted:&nbsp
WRX Points:&nbsp63
Posts: 7,105
Marshals
vote now
Alright guys, this thread is to gauge interest in more customized GolfWRX headcovers from AM&E. It seems like these things sell out shortly after an order is put in, and I was fortunate enough to put in for some one-of's the last time Gxgolfer and easyyy placed their order and am EXTREMELY happy with the results.
/good.gif' class='bbc_emoticon' alt=':D' /> Now, to be fair I'm one of those dorks with multiple putters in my house so I can play musical covers a bit, and like most gals, like to coordinate with white belts, lavender pants, and thumb rings.
/tongue.png' class='bbc_emoticon' alt=':kewlpics:' />
Anyway, here's the 3 putter covers I've got. The black one is the standard cover that's been available for the past few months. The yellow and grey "leather" covers are done in the white cover color scheme which has been updated to include the "G" logo on the other side. It's looking like Golfwrx might be able to offer custom colors with options for the logo on the flag side (custom flags, or other graphics on file maybe).
/nyam.gif' class='bbc_emoticon' alt=':D' />
Let your voices be heard.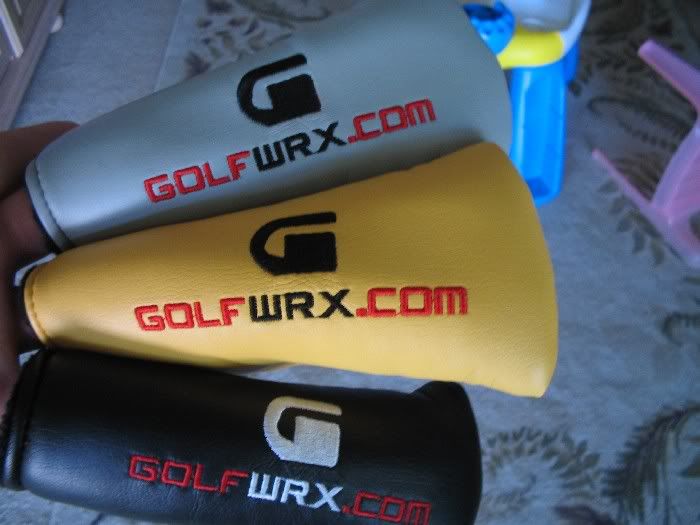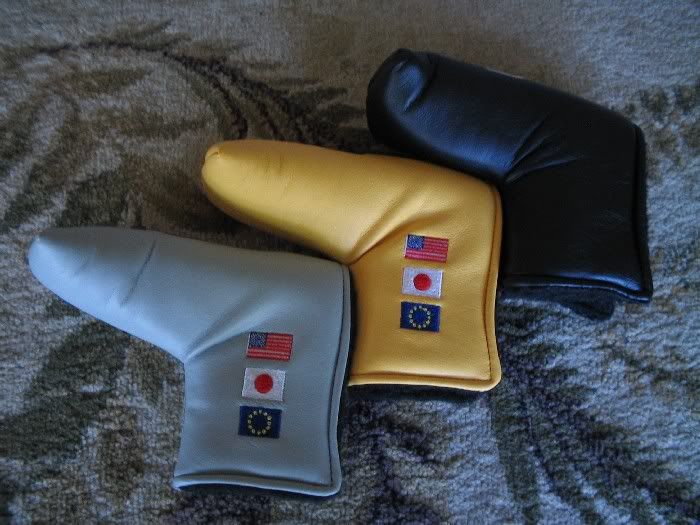 Leave a Comment