Pure745's 2013 Shootout - THE OVEN setup added 6/13
Pure745
CPC #15
Members
Posted:&nbsp
WRX Points:&nbsp205
Handicap:&nbspBaby
Posts: 11,487
Titanium Tees
I posted thread last year for a shoot out that I did, which I found myself referring fellow WRX'ers to many times to see results, numbers, and feedback. The thread is here:
http://www.golfwrx.com/forums/topic/592737-my-2012-driver-3wd-shootout-rbz-tour-vr-ltd-ezone/
I wasn't planning on posting this thread or the results of my shootout other than in my WITB thread, but I think that after some of the heated debates and threads revolving the bias of some of the reviews posted here lately I think this thread might be interesting or useful to some members on here, or at least I hope it will be.
I say as "un-biased" as possible, because NONE of the equipment that will be tested and reviewed was given to me and I have not been lucky enough (yet) to join any of the free GolfWRX trips
/smile.png' class='bbc_emoticon' alt=':)' /> Also, as with my last shootout thread, my reviews will also be based on actual on course results paired with numbers from Trackman findings. I am hoping to get to an outdoor Trackman this year for the #'s, worst case scenario will be the Foresight CG2.
So far, what has lead up to this thread looks like this:
TM R1 V2 Dot Head: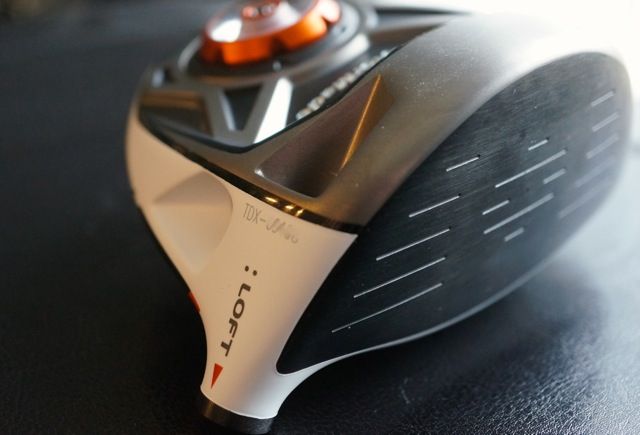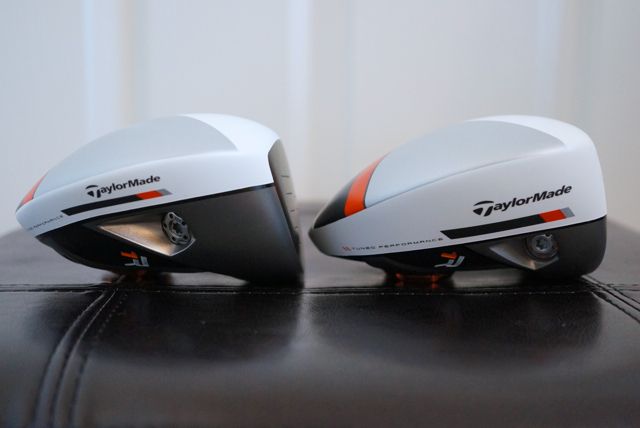 Then this: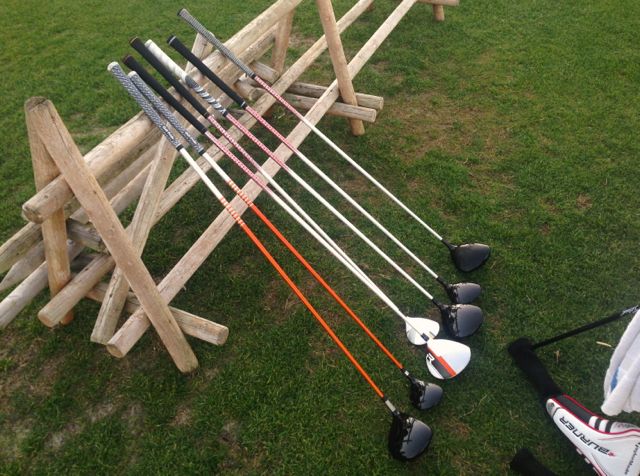 Then this: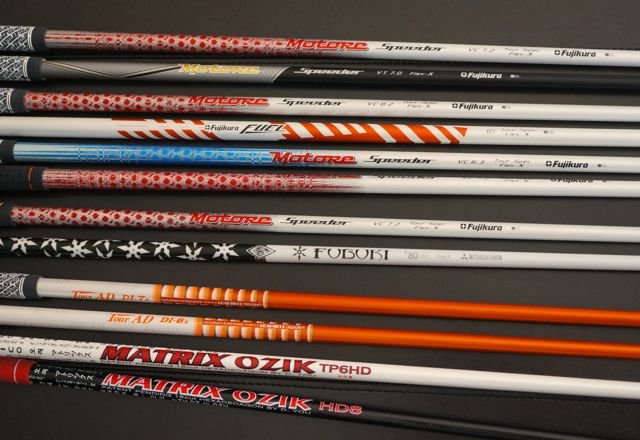 I will add more pictures later, but so far the contenders will be:
• TM R1 V2 w/ Fuji Speeder TS 7.2x + RBZ Stage 2 14.5 w/ Fuji Speeder TS 7.2x
• Callaway XHP 8.5 w/ Fuji Speeder TS 7.2x + XHP 15 w/ Fuji Speeder TS 8.2x
• Nike VR LTD 8.5 w/ DI6x + VR LTD 15 w/ DI7x (Winner of 2012 shootout and my gamers for 90% of last year)
• Titleist 913 D3 8.5 w/ Fuji Speeder TS 7.2x + 913 FD w/ Fuji Speeder 8.2x (thanks to a fellow WRX'er)
TM Contenders: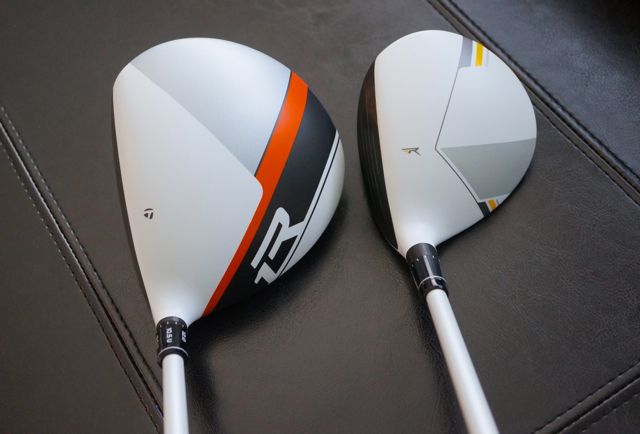 Callaway Contenders:
Titleist Contenders: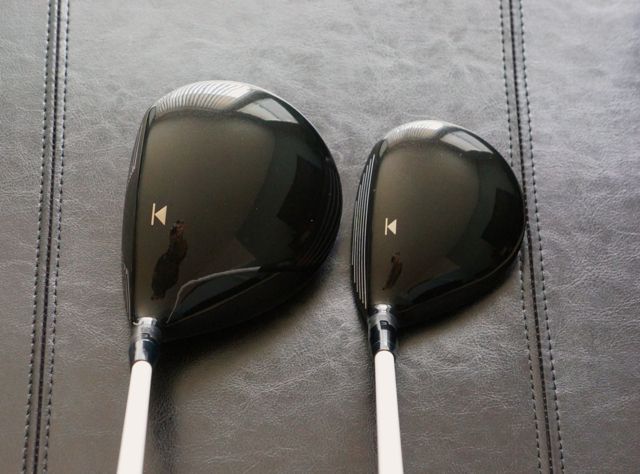 Nike Contenders and 2012 gamers: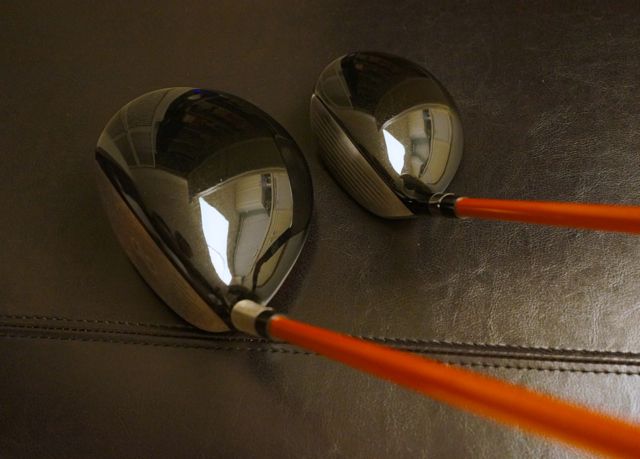 These are what I expect to be the heavy weight matchup: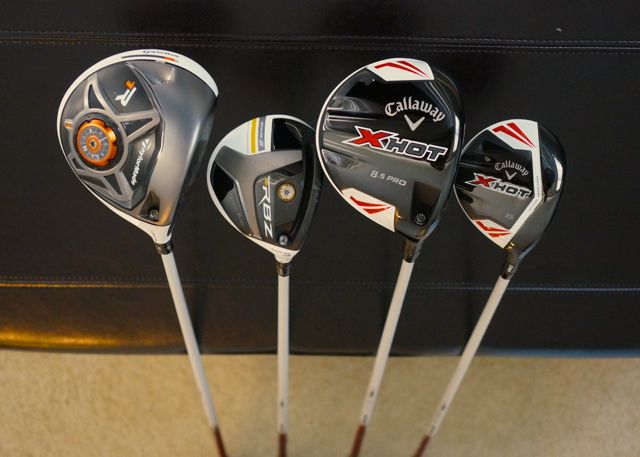 Right now, waiting on finding a launch monitor. Currently, the TM setup is in the bag, and VERY solid.
•3/14 -
Had a little pre-Trackman range session Tuesday, and will get on the Trackman today.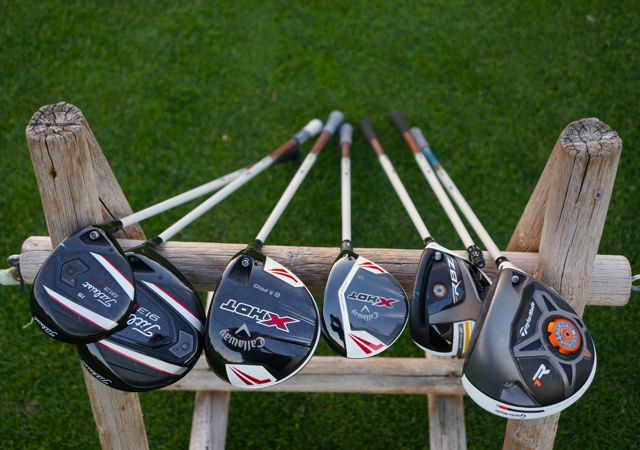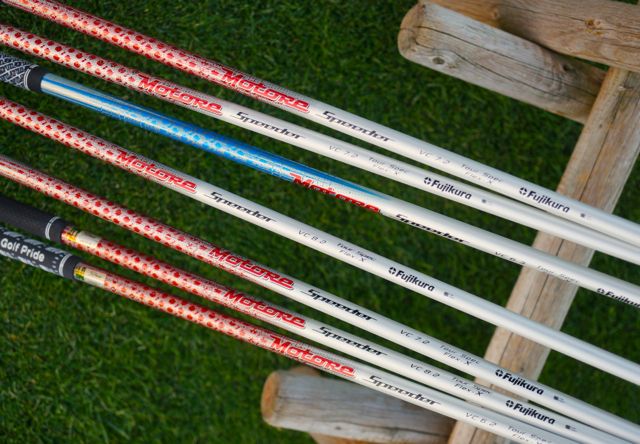 ••UPDATE 3/14: Outdoor Trackman Session
Well, my back is aching and my head is spinning after hitting so many balls with 3 wood and driver on a Trackman. This is the first time I have hit on an outdoor trackman, and was definitely an interesting experience. The range we were at was definitely setup for you to hit a fade, which definitely didn't help my swing for this test. It was interesting to see the numbers on an actual outdoor range and see what swing would produce what numbers. We used Taylor Made range balls and a few shag bag premium balls mixed in.
This review is definitely going to be different than my last review where I posted numbers for each club. This time, I will be using a blend of information from the Trackman and also what actually happens with each setup on the course. I think this balance is the best way to really find what works for you. After our Trackman session, I found myself so consumed with numbers and longer etc.. but in reality, I want the best blend of numbers, looks, performance, and playability on the course. It is very easy to get enamored with ball speed etc. while hitting on the trackman, and when I left, I even wanted to buy a head that simply produces really high ball speed when I don't necessarily need a driver that is simply long.
• 3 Wood Feedback/Notes
Ball speeds ranged from 166-172

Club speeds ranged from 108-111

RBZ Stage 2 and XHP were consistently the highest ball speeds

XHP had the lowest spin with TS 8.2x

Nike LTD was the highest spinning with the DI7x (shaft is definitely the culprit)

TS 8.2X is definitely the shaft I need according to the Trackman fitting

913 FD had the lowest ball speed, but when paired with the 8.2x, produced good numbers even with lower ball speed

•
Driver Feedback/Notes
Ball speeds ranged from 175-182

Club speeds ranged from 118-124

Nike LTD with DI6x was producing solid numbers and held it's own on this one

R1 V2 was higher spinning than I thought and was not as great for me on the Trackman (on course is a different story)

There is a big difference between the TS 7.3 and 7.2 - The 7.2 is lower launching and spinning for players with high SS.

XHP was the lowest spinning and launching of the bunch - ball speeds were also solid

RFX felt much better than the XHP, but ball speeds were a little lower than the XHP with the exact same shaft

913 D3 was again, the lowest in ball speed - but was very solid and consistent and distance was not terrible

After all of this - good for good, these drivers are all very close and is why I will take the best performers on the Trackman and on the golf course - the best blend of distance, accuracy/forgiveness, feel/sound, and looks.
Carry distances with the driver: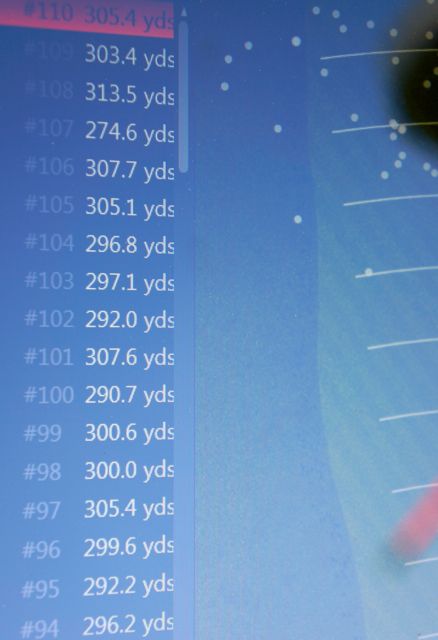 Other pics: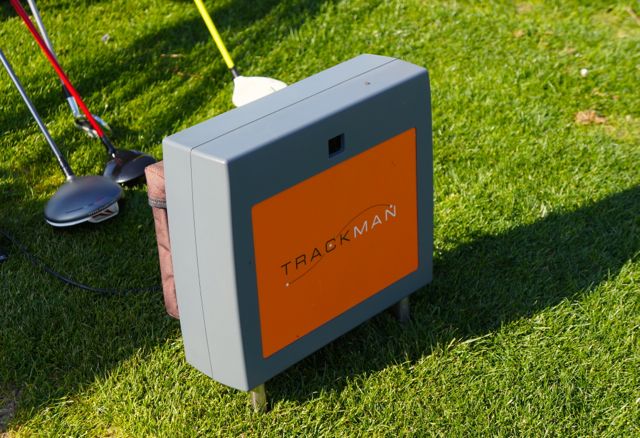 ••UPDATE 3/17: Callaway Razr Fit Xtreme set up added
After hitting these clubs on the Trackman, I really loved the look and feel of these clubs. I was getting good numbers with the driver and 3 wood and the face seems to be pretty hot. Next report will be getting these clubs on the course and then it will be close to decision time
/smile.png' class='bbc_emoticon' alt=':)' />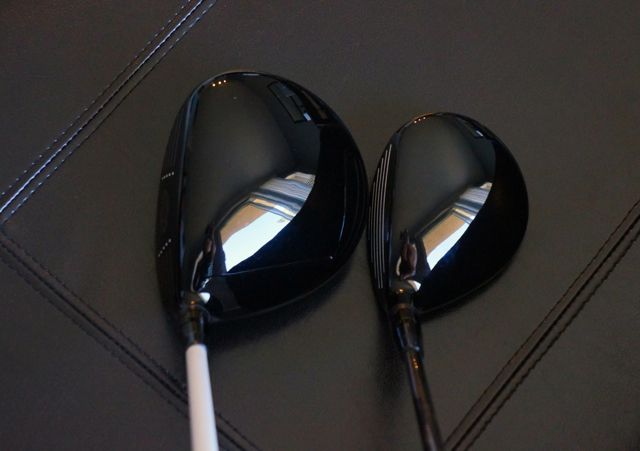 •
Comparison pics of the RBZ 2 Tour, RFX, and XHP 3 woods from address and for face depth for reference: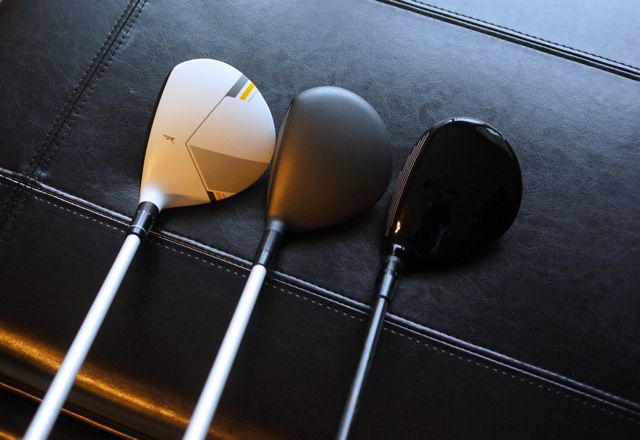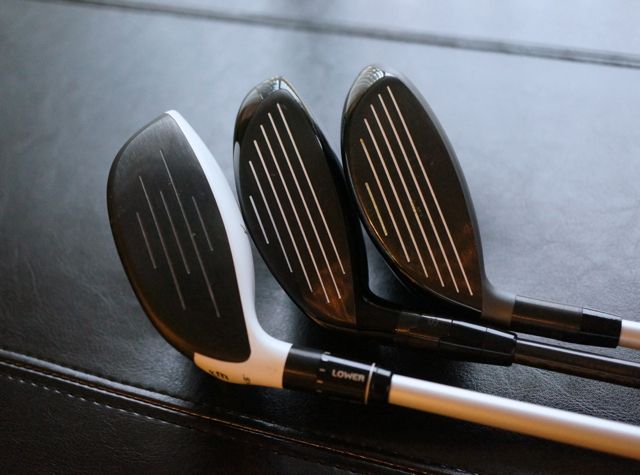 •• UPDATE 3/20 - Where it stands now?
After 5+ rounds in with each setup that I planned on testing (not counting the RFE's) and testing on an outdoor Trackman and indoors on a Foresight CG2, I think it's a good time to give my impressions on each setup so far.
•
TM R1 V2 tested with TS Speeder 6.3x and 7.2x - The R1 V2 is one of the longest heads I have used good for good. As said previously, my "ah-ha" moment was hitting to spots I would normally hit to from the blue tees, from the black tees. The V2 440cc head shape looks a LOT better than the OTR offering and was one of the reasons I wanted to use it. The bad part is that off center hits spin like crazy.. literally, and I am reminded why I am not on tour. I have the speed to benefit from the Tour head on good hits, but lets face it, I'm not that good even when playing close to scratch my ball striking and very limited practice time makes the overall playability of this driver suffer for me. That said, for me, it is a lot better than the OTR offering, which I will not game or test on this based on what I saw hitting the OTR on the course and on the range.
• TM RBZ Stage 2 Tour 14.5 - This club is no joke. It performs so well, that you will quickly forget how ugly it is. This is definitely one of the best 3 woods out this year. This club was definitely the saving grace for my TM setup, but as of now I have opted for other, better looking/feeling, setups that provide comprable speeds without the looks. This head was achieving 170+ ball speeds for me on the Trackman with range balls and was also one of the most forgiving.
• Callaway XHot Pro 8.5 w/ TS Speeder 7.2x - This driver is a very solid performer, especially at the lower price point. It reminds me of a modern rendition of the Great Big Bertha in both looks and sound. I really never liked the sound or feel of this club, it almost felt like I was hitting with a tin can. It has a very "tinny" feel, but the ball definitely jumps off this face regardless of the feel. Ball speeds were solid, and I found it to be very low launch and very low spin, with a nice neutral to fade bias.
•
Callaway XHot Pro 15 w/ TS Speeder 8.2x
- As good as I thought the RBZ 2 was.. I had no idea that this club was going to be able to go toe to toe with it. I had already wrapped my head around playing TM stuff (which was a tough pill to swallow in itself) and then I hit this club. The sound and feel of the 3 wood is a lot different than the driver. The 3 woods has a very muted and solid feel, the ball feels like it's really flying off the club face, and found it to launch lower than the RBZ2 with a touch lower spin, I found the RBZ 2 to be more forgiving by a small margin.
•
Titleist 913 D3/D2 w/ TS Speeder 6.2x
- This club just works, plain and simple. It doesn't do anything that will blow you away, but it's solid on almost every category. It has the lowest ball speeds of all clubs tested, but it is also one of the most forgiving and had the most consistent ball speeds from good shots to marginal shots. The newer head shape looks great and feel and sound are fantastic. The 913 was tested side by side on course with all of these clubs and was right there with each one, and in the fairway more on bad swings. The D3 is a much better fit for me compared to the D2, but the D2 has a great feel and sound and would highly recommend it to someone who doesn't spin the ball enough to need a D3 head.
•
Titleist 913 FD w/ TS Speeder 8.2x
- Possibly my favorite club of the shootout so far. Looks/feels/sounds incredible, the head is very low spinning and makes up for the distance lost due to lower ball speed. I feel that this head produces a very nice and efficient ball flight with a great blend of carry and roll out. On the course this club is very good, and I would say more playable than the XHP for me. The RBZ2 and 913FD are tied for 1st in playability but the 913 would get solo 1st place because of looks/feel/sound.
These are my initial thoughts so far before testing the RFE setup on the course. Preliminary numbers are better with the RFE's compared to the 913's but it all comes down to how they behave on the course. I will have more information after this weekend.
•• UPDATE 3/30 - Callaway RFE Reviews
As I mentioned earlier in this thread, I really had no intention of trying out the RFE's after all of the substantiated hype surrounding the XHP, I thought it would be a no brainer. I was wrong! After putting the shaft I had in my XHP into an RFE head during the Trackman session, I knew the RFE was going to be a serious contender in this. I have about 6 solid rounds in with the RFE driver and 3wd so far, tested on a tough course with very demanding tee shots. The course is my new home course, so a lot of the tee shots just don't fit my eye yet so with the good shots, I also have some tentative swings where my miss is a block right. For the reviews, I'm just going to talk about my results with good and marginal swings and not my terrible swings where any club would produce equally terrible results
/smile.png' class='bbc_emoticon' alt=':)' />
•
Callaway RFE 8.5* w/ TS Speeder 7.2x
- My first thoughts were how seriously good this club looks. I could do without the green on the bottom, but even that looks pretty cool on the course. Of course, you can go with the uDesign program and get whatever colors you want, problem solved. Second thing that stuck out was how good it felt and sounded, the forged composite construction just feels and sounds incredible and the ball really has a nice pop off the face at impact. Performance is also very solid, the head produces solid ball speeds and is very low spin overall. On well struck shots, it is VERY low spin with a piercing trajectory with literally no ballooning, trajectory is solid and the ball will run out quite a bit on dry fairways. For me, the amount of run is a big deal and the angle of decent is not as steep as what I am used to. Marginal swings for me were not bad, the ball still comes off hot with low spin and does not balloon, dispersion is pretty good overall. The RFE is also very anti-left, I have mine set up with a 1g in the toe and 13g in the heel and had to adjust from O- to S+ to get it to turn over more easily. Overall, this driver is solid! It looks like a bigger Yonex Ezone 380 but hotter, longer, and more forgiving.
•
Callaway RFE 15* w/ TS Speeder 8.2x
- Much of what I said above also pertains to the 3 wood. The RFE 3 wood is one of the best looking and feeling 3 woods I have hit, bold statement but true. Very classic pear shape paired with the dual cog adapter makes this club really hard not to like. The dual cog really allows you to fine tune the club without over complicating the process and allows for minor tweaks to help you accomplish what you want without making the changes too drastic that you have to change your swing to compensate. I would put the XHP/RBZ2 in the "hot/forgiving" category and the 913FD in the "solid overall performance" category.. the RFE competes with both. It's longer than the 913FD, my "ah-ha" moment was today to finalize the distance thing - both off the tee and off the ground, which puts it up there with the XHP and RBZ2 on really pure shots. The head is a little more shallow than all of the 3 woods I tested, which also makes it a little easier to hit off the turf. The heel relief on the sole actually does work and makes the RFE feel a little more nimble on the ground for when you need it. The 913FD is surprisingly good off perfect lies, but definitely feels more clunky at address. Off the tee, the RFE is very solid and very long when you hit it good. I would say maybe a touch less forgiving than the 913FD, but not by much. Misses with the RFE are similar to the driver, where the ball comes off hotter with less spin. The 913FD misses have lower ball speed and spin more, which makes them much shorter but also more on line and straighter. As of right now, I could honestly use either one and be perfectly happy, right now I'm leaning towards the RFE.
As of now, I am still not 100% decided on a winner of this. I have a 7.5 D3 en route to try out (thanks J.W.
/drinks.gif' class='bbc_emoticon' alt=':drinks:' /> ) and will keep you guys posted as to how it all shakes out. Sorry for the length of this, really trying to provide some solid feedback and avoid switching out clubs compulsively without giving each setup enough time to get thorough feedback.
•• UPDATE 4/4 - The Final 2 - RFE vs. 913 D3/FD Setups + Shafts
So now it is down to 2 setups. The RFE setup from above, and the 913 setup but insert D3 7.5 head with same FD setup from above. The distance with the RFE seems to keep getting better the more I have it out on the course, I'm still not 100% comfortable with it under pressure. If the D3 can help my confidence with it's performance on the course, this will be one major deciding factor, especially if it can keep up with the length of the RFE. At this point, I am convinced the RFE can hang with some of the longer drivers out, mainly because the ball flight is so penetrating that the roll out you get would be the x-factor.
I also have a Kiyoshi white setup that I will be testing against the Fuji TS's once I decide on the heads I like and after that I should have something that will stay in the bag the rest of the year. Here is what the final 2 setups look like:
Drivers: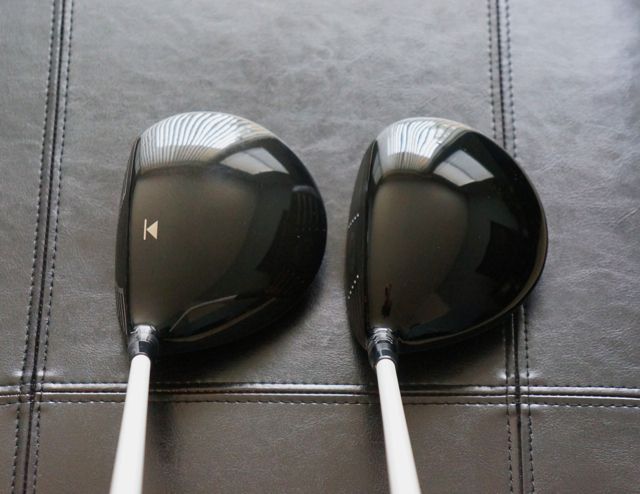 3 woods: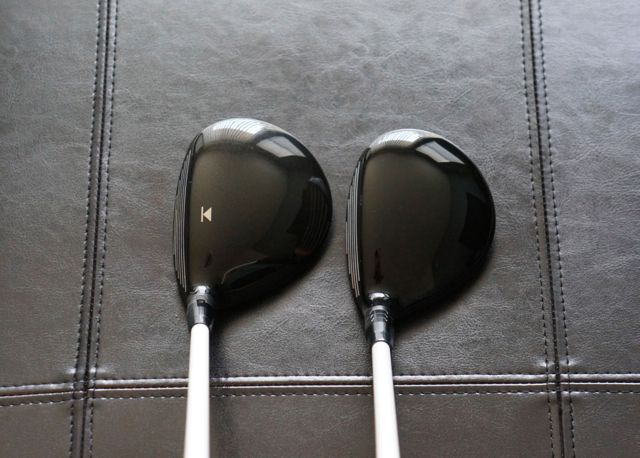 Shafts: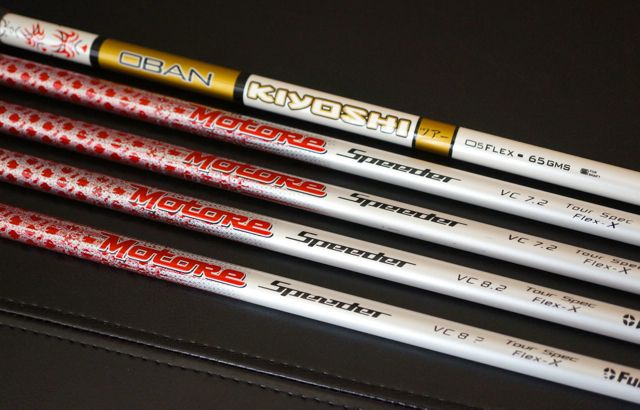 • UPDATE 4/12 : And the WINNER is . . .
/king.gif' class='bbc_emoticon' alt=':king:' />
Well, it's finally over!
/yahoo.gif' class='bbc_emoticon' alt=':yahoo:' /> This process was definitely a long one, and I must say that I am really happy with the setup I ended up going with. There are some seriously amazing options in clubs and shafts out right now, a great time to be a consumer. I really was reluctant to post this thread, and really wasn't planning on posting it at all. It has turned out to be a very productive and interactive thread where a lot of the discussion on here and in PM's really made me think about different options to try and reasons for trying them, so thank you to all that helped me along the way.
/drinks.gif' class='bbc_emoticon' alt=':drinks:' />
There have been some insanely cool trips given away on here to some very lucky members, for those of us who have not yet been so lucky I felt this review might help some with a truly unbiased opinion from a fellow WRX'er. This thread really held me accountable for thoroughly testing each club and giving you as honest of feedback as I can. This thread was not cheap, and at the end of the day, every dime spent on these clubs or any clubs I buy, I want to make sure I'm getting exactly what I want at the end of the day that offers the best
PERFORMANCE
for
MY
game.
So..
PERFORMANCE,
I recently stumbled upon a lighthearted "us vs. them" type of comparison which really bases reviews on
PERFORMANCE,
so I want to define what "performance" means to me and how I ended up picking the winning setup. For me, "performance" took on many different iterations during this process. During the Trackman session, "performance" was whatever club flashed the best #'s on the screen and I found myself so honed in on getting the best ball speed, spin, launch, etc.. that I would have come away with a long drive setup, literally. This experience really was eye opening and changed the tone of the entire process. After getting so caught up in #'s, I neglected to take into account, actual playability and on-course
PERFORMANCE
.
Once I got the setups on the course, it really shows you how little of a difference the numbers actually make when you're pretty much dialed in to a few similarly performing setups. A few hundred RPM in spin or a few MPH ball speed, on the golf course, good for good, really doesn't make a huge difference. All setups, good for good, were VERY close to each other. So..
PERFORMANCE
took on a meaning of: How good are my misses? Are they in play? In the wind? Under pressure? Money on the line? Distance good? Forgiving? What are my misses? Good for good, long enough? What am I giving up to gain something else? IMHO, performance is not just about how good your numbers are when hitting a ball on a launch monitor into a net or on a driving range, it's picking the club that you can hit the best most consistently on the golf course.
So, the WINNER is . . .
Titleist 913 D3 7.5° - Motore Speeder 7.2x tipped 1"
Titleist 913 FD 15° - Motore Speeder 8.2x tipped 1"
The Titleist setup definitely didn't have the hype, no patches for 300+ yard 3 woods, no hashtags, no V2, no face paint or any of that, it just works surprisingly well. Believe me, I bought into the hype, I bought both setups from Callaway and the V2 and RBZ 2 from TM. The 913's were just so solid overall in every category. There were clubs in this shootout that did better in specific categories for sure, but overall the 913's were just rock solid all the way around. The RFE's were a very close second, the slight distance advantage the RFE's offered took a back seat to the forgiveness and accuracy (on-course performance) of the 913's. My misses were better, my performance is better when the ball is in play
/smile.png' class='bbc_emoticon' alt=':)' /> Also, the Kiyoshi White was a quick one and done.. the Tour Spec's are noticeably better for me. My bad swings are still bad, but on marginal swings, I need all the help I can get. Good swings, those are good.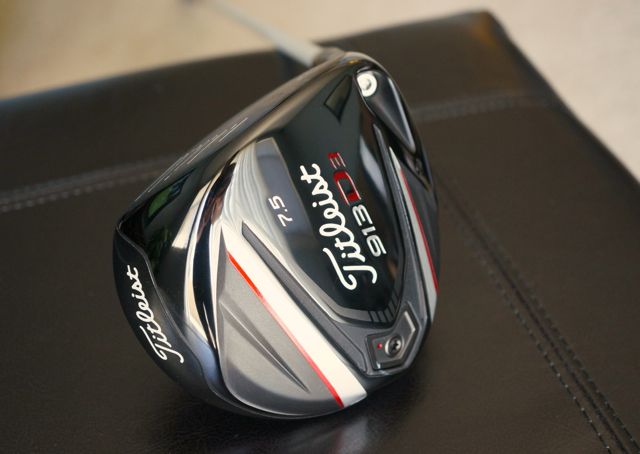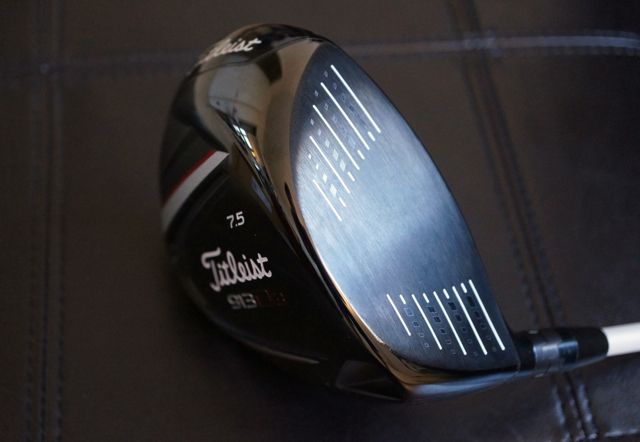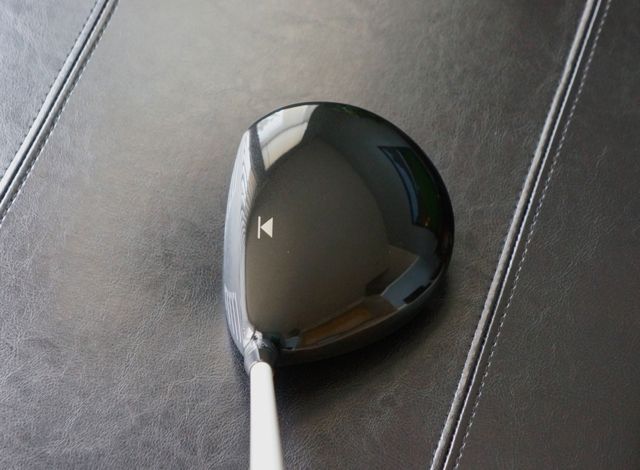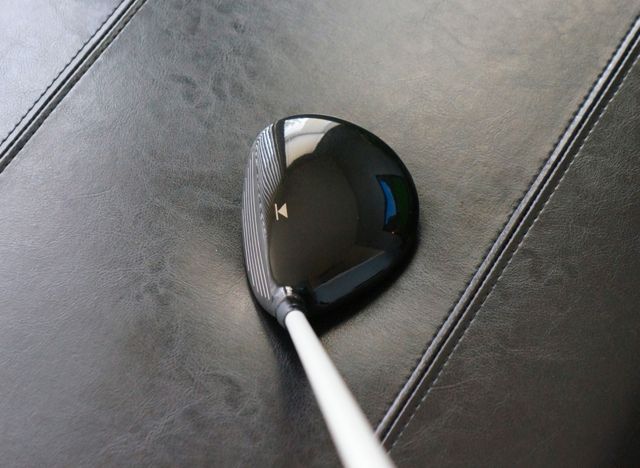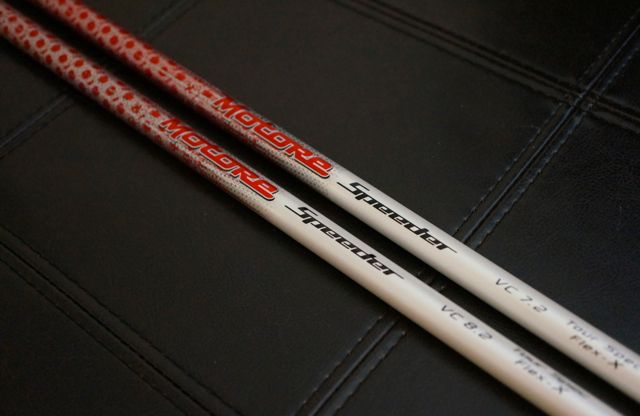 Thanks for reading!
/drinks.gif' class='bbc_emoticon' alt=':drinks:' />
UPDATE 6/13: "THE OVEN" Setup
/smile.png' class='bbc_emoticon' alt=':)' />
I was lucky enough to get an invite to The Oven (Nike's R&D Facility) by GolfWRX for an amazing experience and also a full 14 club fitting much like a Nike athlete would be fit. The thread can be found here:
http://www.golfwrx.c...g/#entry7096028
I was fit into the Covert Tour 8.5˚ with Tour Spec 7.2x and the Covert Tour 3 wood with Tour Spec 8.2x. I was pretty surprised that Nike's tour fitting had me fit into the same exact shafts I ended up with based on WRX reviews and input from fellow WRX'ers. Yesterday, a box showed up containing the woods from my Nike fitting, as I have said before in this thread, the Nike setup is the only setup I wish I had tried but just couldn't for a few reasons (money and RED). So now I will compare this setup fully dialed in from Nike, against the winner fo this shootout - the 913's
/smile.png' class='bbc_emoticon' alt=':)' />
Here are some pictures: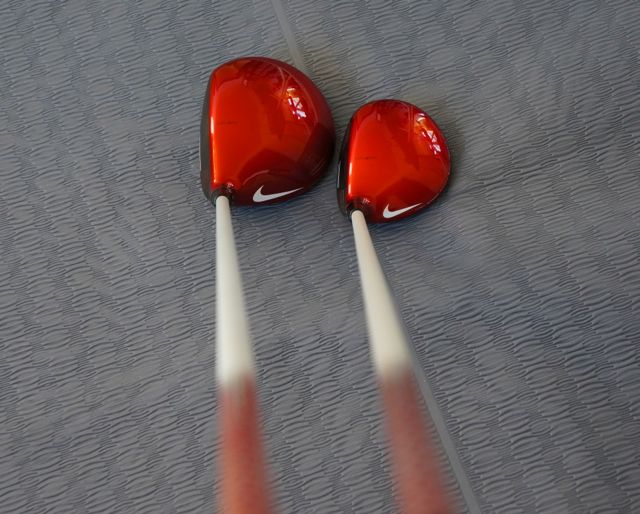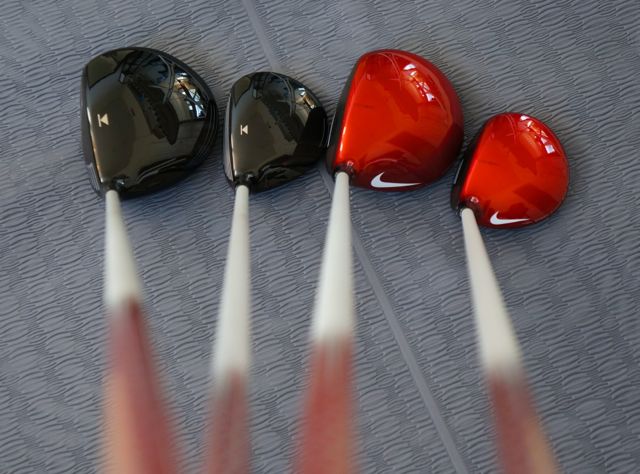 Driver: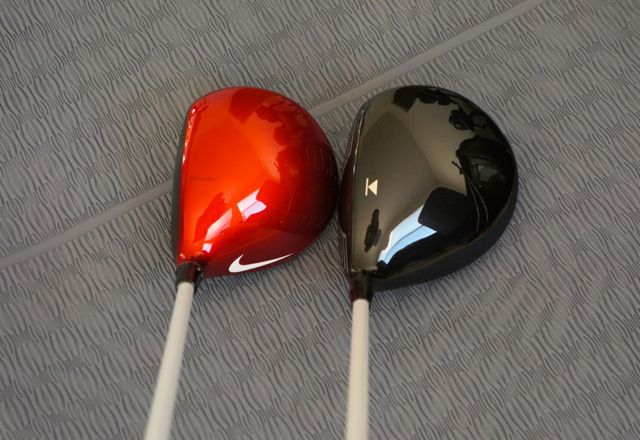 3 wood: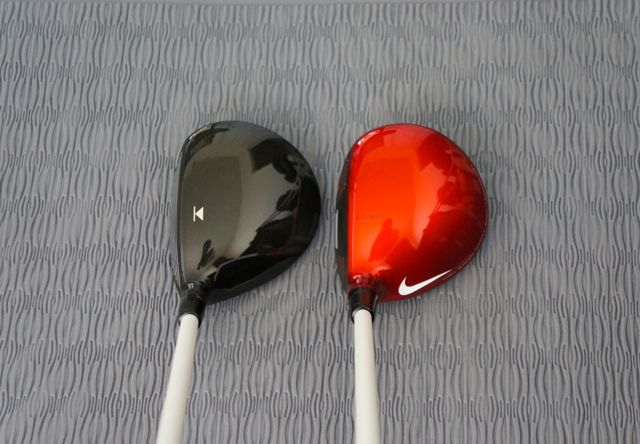 Post edited by Unknown User on
[font=arial,helvetica,sans-serif]
Titleist TS3 8.5 - Fujikura TR7
Titleist 917F2 15 - Fujikura Speeder 857 Evo2 Proto
Mizuno 919T - KBS CTL
Mizuno S18 46/50
[/font]
[font=arial,helvetica,sans-serif]
Vokey 54V/60V
Scotty Cameron 009 Tool Box
Instagram:
https://www.instagram.com/pure745/
[/font]
Leave a Comment