MaydayGSXR's WITB
MaydayGSXR
Little Big Shots
Members
Posted:&nbsp
WRX Points:&nbsp42
Posts: 1,270
Platinum Tees
M
a
y
d
a
y
G
S
X
R
's
W
I
T
B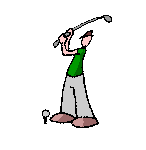 I currently don't have the money for tinkering around or club ho'ing in search of the perfect clubs like some you guys, and for that I'm extremely jealous. I was, however, very fortunate in having the opportunity to go on a TMAG trip and receive basically all the clubs mentioned below. I really don't want to come off as a fan boy, but you have to understand, that for the first time, having some of the latest/greatest clubs from any OEM is really a dream come true for me since getting into this great sport; hence, some of my excitement that I can't contain at times when posting.
Prior to these clubs, I had a set of knock off Tommy Armour 845's (DynaCraft TWS 1100's with Harrison boron graphite shafts, haha) that I got from Play-It-Again Sports for ~$45. After learning to love the sport with them, I decided some better clubs might help me out. I figured I needed something with a steel shaft, and something that was more of a GI iron than a MB/CB. I did some research and narrowed my list of clubs down to either some callaway RAZR X's or Burner 2.0's, and patiently waited for the first good deal I could find on the bay. Eventually a decent set of Rbladez popped up with the seller throwing in an R9 SuperTri; the deal was too good to pass up so I pulled the trigger and my first "new" bag was set!
Fast forward a few months and the trip of a lifetime once again upgraded my bag. The Rbladez and R9 are now in my father's possession, as he had also been looking for new clubs for quite some time in order to replace his old Wilson Oversize irons. I will likely be playing this bag for a long time, until I am able to afford some tinkering with shafts and the like, which is one thing that this site has really sparked an interest in (Thanks Kadin! lol). Anywho, I know these clubs will be dated and old news in a year or so, but they will be my clubs for a lot longer than that, and I couldn't be more thankful for the opportunity to bag them!
Driver: TM JetSpeed 10.5°
- Matrix Ozik 6M3 Black Tie X-stiff (put straight in to play more like an S)
Wood: TM JetSpeed 3 Wood 15°
- Matrix Ozik RUL 70
Hybrid: TM JetSpeed 3 Rescue 19°
- Fujikura Fuel 85HB S-flex
Irons: TM SpeedBlades 5-PW
-
Dynamic Gold S300's
- 0.5° upright
- Custom logo "JetSpeed WRX Experience 2013" Pure Grips
Wedges: TM SpeedBlade PW 45°
-
Dynamic Gold S300
TM SpeedBlade AW 50°
-
Dynamic Gold S300
TM SpeedBlade SW 55
°
-
Dynamic Gold S300
Mizuno MP-T4 60°
-
KBS Tour C-Taper
Alien Tutch Chamber 64°
- Not in the bag, just an around the yard 'fun' club
Putter: TM Daddy Long Legs
Bag: 2012 Sun Mountain Four 5
Recently kicked out of the bag / The old set up:
Driver: TM R9 SuperTri 9.5°
- R11 Fujikura Blur 60g shaft
- Recently replaced my TM R580 XD.
- I really liked it with a touch of adjustment to close the face a bit and up the loft to 10°
4 Wood: Nike VR-S
- Regular flex Fubuki K FW shaft with Power "Ninja" Core
- Shallower face; I used it more on fairways.
5 Wood: Ram FX Gold
- My old faithful and forgiving when my drivers don't work! I can crank on this thing with any bad swing mechanic that may be occurring any given day and it will go straight for me
.
- Deeper face; I used it more from the rough.
3 Hybrid: TM Rocketballz Stage2 Tour Rescue 18.5°
- OEM stiff flex 80g graphite shaft
- Adjustable +/- 1.5°, had it set +1.5° to 20° to help me get it up in the air.
Irons: TM Rocketbladez 4-PW
- Regular flex
- 1° upright
Wedges: Callaway Forged 52° and 56°
- DG S300's
Putter: Odyssey BackStryke 2 Ball
- Which replaced my old Golden Bear Master Tour Series, which was a nice putter also.
Thanks for looking! Feel free to comment, critique, criticize or suggest!
Post edited by Unknown User on
Leave a Comment