Dave D's swing thread - Pg 39 new putter & swing update 9th April
Dave D
Members
Posts: 4,003
✭✭
iteach online lesson identifying need to get more open with left shoulder at impact
P6 training aid
Bobby Lopez Online Lesson
Officially a scratch golfer
Getting intent out past the ball 1
Getting intent out past the ball 2
Getting intent out past the ball 3
Edel fitting
Best short game training aid
Lesson w/ Zane Scotland
Lesson 2 w/ Zane
Lesson 3 w/ Zane
Edel arrival
Hello everyone, after the thread a couple of weeks ago saying where were all the Monte helped me threads i said i would update my progress.
A little about me, I play once and practice a couple of times a week during summer and about one of each in winter. Im 6ft and a big lad so never going to have an Adam Scott backswing
/smile.png' class='bbc_emoticon' alt=':)' /> At the start of taking lessons i was off 2.8 UK handicap (3). Ive always struggled with a flip, taking no divot and hitting the ball very high and generally inconsistent. my chipping is the best part of my game since i had short game lessons with Gary Smith (see youtube linear technique videos) but knew to get better i needed to get my long game sorted, theres only so much your short game can save you!
My first lesson was at the end of May about 6 weeks before my club championship, i was hitting horrible hooks with my driver and just striking it awful. Here are the 2 videos i sent Monte:
[media=]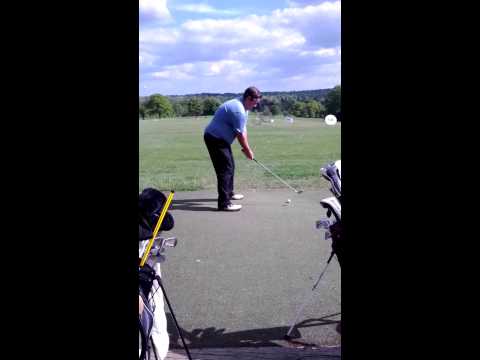 [media=]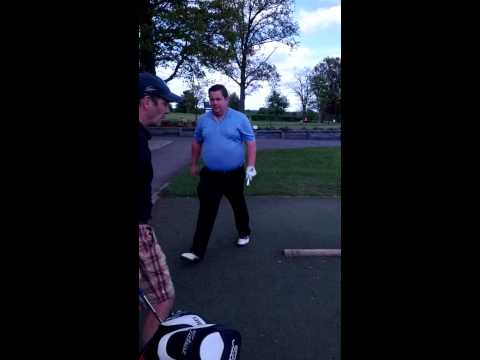 Monte's diagnosis: Dave, it's really simple what&am<script id="gpt-impl-0.004028597679551771" src="
https://securepubads.g.doubleclick.net/gpt/pubads_impl_108.js"></script>p;#39;s
going on here. You are so far across the line at the top, your lower body can't move (rotate), or you'd get steep. Your arms have to drop a ton in order to shallow the club without the lower body turning, this gives your arms no room and you have to dump all the leverage.
So Monte had me working on better left arm rotation going back to get the club in a better position at the top and therefore less compensations coming down. so off to work i went...
Driver
:
Taylormade M2 10.5* w/ Hzrdus Black 6.0 62g
3 Wood
:
Taylormade M1 3HL 17* w/ Hzrdus Black 6.0 75g
2 iron:
Taylormade P790 UDI w/ Hzrdus Black 6.0 85g
4-PW:
Callaway X Forged '13 w/ Project X Pxi 6.0
Wedges:
Vokey SM7 50F, 54S & 60L - DG wedge flex
Putter:
Odyssey Stroke Lab #7 34"
Ball:
Callaway Chrome Soft

Post edited by Dave D on
Leave a Comment