Pure745's 2014 Shootout - Update 6/15/14
Pure745
CPC #15
Members
Posted:&nbsp
WRX Points:&nbsp205
Handicap:&nbspBaby
Posts: 11,487
Titanium Tees
UPDATE 6/15/14 - Shootout Winner vs. Actual Fitting
Long story short, I was so impressed for many reasons with Cool Clubs (the final location of the Shootout, mine was done at the Irvine, CA location) that I got my irons fit. The results were so good that I knew I had to get the top of my bag fit. That day finally came, and I am going to talk about the process and the results and post the numbers.
• For those that don't like reading, I'll highlight this for you since it is important to realize the difference between the Shootout and the actual fitting. The Shootout was simply me testing clubs/setups that I put together on my own on a Trackman with ZERO input from the fitter. The fitting was going through Cool Clubs full process as if I had just set an appointment and was looking to buy a driver/3wd.
/cool.png' class='bbc_emoticon' alt='(cool)' />
Now, the fitter who fit me has seen me hit the ball and at this point had fit me for my irons, so I'm sure he had a good idea what some good options were going to be. Now to the fitting, the part that I was blown away with is gets pretty technical, so bear with me as I try to best explain it.
First was the driver:
Current: SLDR 460 Tour 10.5 set to LOWER @ D1.5 SW - Aldila Rogue (8.1 freq) Slide set to 2 clicks towards DRAW
Fit for: SLDR 460 9.5 set 1 click towards LOWER @ D4.5 SW - Aldila Rogue (8.1 freq) Slide set to NEU
So, I won't bore with all of the drivers and shafts that I hit, but I hit 8 different combos. My SLDR/Rogue as I have said before, has been one of the best drivers I have owned, mainly because it has had the best dispersion. When I was hitting, he noticed a few things, one of them was that this was going to be tough to beat. The main thing he noticed, which I was really impressed with, was that I have a slight miss to the right and my bigger miss is a push-cut, sometimes it gets me in trouble, but usually not too bad. He immediately went to get the 9.5 head and dialed in the setting to what he said would make my miss more neutral and my "block" as I like to call it will not move so much right and if anything I will have a very tight draw. I am happy with anything in the fairway, so at this point I'm all ears. He also said that at my speed, the D1.5 is too light and wouldn't recommend anything under D4. Once he haded me this setup with the Rogue, I hit 4 lasers in a row, after that it seemed as if the rest of the fitting would be a formality. It pretty much was, but he didn't stop trying to dial in a better setup, this is the part I appreciated. He wouldn't stop until we legitimately ruled out all potential options, and after that we rehit both setups to make sure this new setup was verified.
Here are the results:
* Note, the wind during this fitting was swirling and just a little into us hence the variance in carry from the other fitting which was done in less windy conditions.
SLDR 460 Tour 10.5 set to LOWER @ D1.5 SW - Aldila Rogue (8.1 freq) Slide set to 2 clicks towards DRAW

Fit for: SLDR 460 9.5 set 1 click towards LOWER @ D4.5 SW - Aldila Rogue (8.1 freq) Slide set to NEU
* the spin doubled on this one, so divide the spin in half the average is 2589

Now for the 3 wood...
The 3 wood is typically a club I hit about 80% of the time off the tee.. but when I do pull it out, it has to go straight. Naturally, I was excited to hear about the SLDR Mini to come out, but I found it to be very draw biased and it spun like crazy. The good thing was that it went straight and was decent off the ground. I love the way it looks at address, especially from the tee.. but distance control was really bad. The SLDR TS was really good and really long, but I wanted something more forgiving.. so, I really went into this not knowing what I would get fit to. I was right. Again, I won't bore you with the setups, but I got fit go the Callaway X2HOT Pro with DI-8X. I was hitting it with the DJ-8X, but was recommended to get the DI-8X to bring the ball down a bit. He was really focusing in on my spin and launch, and most importantly dispersion. Once we had those narrowed down, he really keyed in again on the bias of the clubs and really wanted me in something more fade biased. So, that is what we went with, I couldn't believe how good I was hitting the X2HP, I was hitting everything off the tee since I would be using it more off the tee, but I also stayed in this head for it's versatility from the fairway. Really excited to get this one in the bag, my 3 wood is a very important club.
Current: SLDR Mini 14 - BB-7X (7.5 freq)
Fit to: Callaway X2HOT Pro - DI-8X (7.1 freq)
Here are the numbers.. dropped almost 1k in spin, and picked up 15 yards carry. Most noticeable was the ball flight was much more penetrating and did not balloon. Very excited to get this one out on the course to see if the results carry over.
Current: SLDR Mini 14 - BB-7X (7.5 freq)
Fit to: Callaway X2HOT Pro - DI-8X (7.1 freq)
Overview
This picture pretty much sums up what I had hoped to gain from this experience. I really learned a lot about how simple tweaks and extensive knowledge in fitting with a thorough process can yield major results and increased dispersion.
White = Driver (Before)
Pink = Driver (After)
Blue = 3WD (Before)
Green = 3WD (After)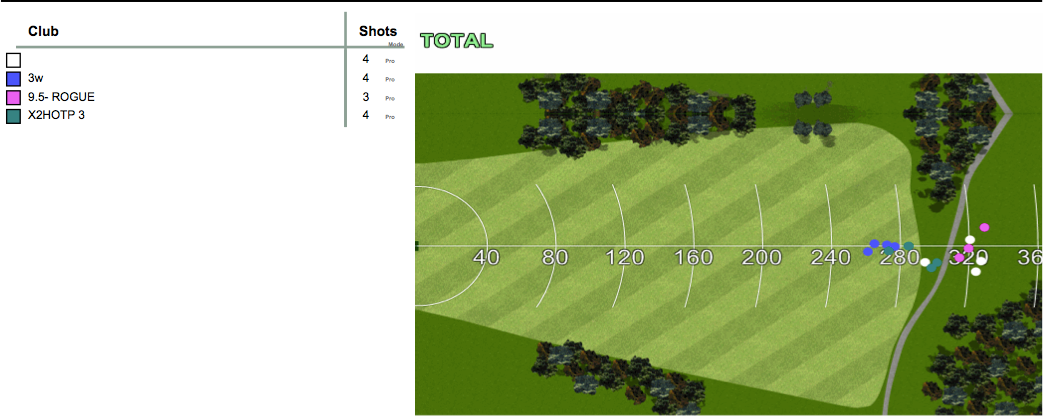 UPDATE 4/27/14 - Trackman Results and Final Rankings
I'm very excited to wrap up this year's Shootout. Thank you to those who have been following this thread and keeping this thread interesting file://localhost/Users/taihornbeck/Library/Caches/TemporaryItems/msoclip/0/clip_image002.gif For those just seeing this post for the first time, the top of this post is the final wrap up, the original content that got this all started is located at the bottom of this post, you may want to read that first to see how we got to this point. This year has had a lot of exciting new clubs to test, as you might remember the 913 D3 won my Shootout last year for the best overall combination of length and accuracy. This was the driver I took the WRX Oven trip, and it definitely held it's own against the Covert Tour 1.0 which didn't last long in my bag after a little over a month and about 12 rounds in with it. So basically the 913 D3/Tour Spec 7.2x setup was very solid, and then I started tinkering once I wanted to see if I could find a driver with more distance that I could keep just as straight.. and then the part at the bottom of this post happened file://localhost/Users/taihornbeck/Library/Caches/TemporaryItems/msoclip/0/clip_image004.png Right now, my index is floating between just over a 0 and +1, I have been playing a decent amount of competitive matches and tournaments so I feel my index right now is pretty accurate. My home course has a lot of OB and is fairly long, so being accurate off the tee is very important to me, but when I hit one good, I definitely want to be rewarded with the distance.
The process . . .
I have always been a huge advocate of taking setups outdoors and on the golf course and have always put huge value into seeing the actual ball flight over hitting balls into a net and getting numbers. This year's Shootout has definitely shown me the importance of this methodology, if you have the resources available to you. I have been able to hit all setups extensively on the golf course except for the i25 and BBA, but through this years process of going to THREE different locations and taking 80+ swings at each within 4 days, I have a great idea of how these clubs perform outdoors and indoors.
The locations and notes about each experience . . .
Finding a location to provide reliable and accurate data for this was one of the hardest and most time consuming parts of this Shootout. I will list different methods tried just so that you can use this info as a "what to do" or "what not to do" when comparing your own setups.
1st Location:
TM Performance Lab - I picked this one because it is a nice facility, uses a Flight Scope and is close to my house. Apparently right before I went in for my scheduled 2.5 hours there, there was a malfunction with the ball washer that literally gashed every ball. Aside from the gashed balls, the location is in the midst of switching from the TM practice balls to Tour Preferred X practice balls to do their fittings. So needless to say, the balls were a huge issue, and hitting gashed balls dead into a steady 15mph wind was less than ideal.
2nd Location:
Indoors, new "Super Store" - Since it was so windy the day before and the balls were an issue I thought I would make an exception and go indoors and use a TM Lethal for all clubs so that wind and balls were not an issue. The problem was that the LM used cameras and was not catching accurate spin numbers. The other numbers seem pretty close, but spin was WAY off, every setup was averaging over 3K rpms. Also, I had swing speeds up in the 130+ range.. the problem with indoor ranges is I was in gym clothes swinging as hard as I can because I'm just hitting into a net. This felt more like a cardio workout than a Shootout, needless to say the swings did not feel like my normal on-course swing. Looked at the numbers, saw they were bad.. and at this point was very frustrated and not wanting to continue this file://localhost/Users/taihornbeck/Library/Caches/TemporaryItems/msoclip/0/clip_image006.png
3rd and FINAL LOCATION
: Cool Clubs - Irvine - Outdoor Trackman, adequate range balls (brand new), specifically setup for this type of reporting. The final location came highly recommended to me by a few people, and a few that knew of what I was trying to do and saw my frustration and exhaustion in this process. I finally ended up working with Josiah at Cool Clubs in Irvine, CA. This location is further from my house, but my sources were right. This place was beyond top notch, understood what I was doing and provided very professional help during the process. All balls were hit outdoors, off grass, wearing actual golf clothes and shoes I would normally wear file://localhost/Users/taihornbeck/Library/Caches/TemporaryItems/msoclip/0/clip_image008.png This third session was also my best grouping of swings, my SS range was in the 115-119 range the entire time. This is my "on-course" swing, I was not trying to kill the ball or overswing to get really high "long drive" numbers, these were smooth swings trying to hit the ball straight and solid.
The setups . . .
• SLDR 460 Tour (195g head) 10.5˚ set to LOWER - Aldila Rogue, Speeder 661, BB6
• SLDR 430 Tour (191g head) 10.5˚ set to LOWER - Aldila Rogue, Speeder 661, BB6
• Callaway Big Bertha Alpha 9˚ - BB6
• Ping i25 8.5˚ - BB6
• Nike Covert Tour 2.0 8.5˚ - Speeder 661
• Fourteen GelongD CT214 8˚ - Tour Spec 7.2
SLDR 460 and 430 toe screws: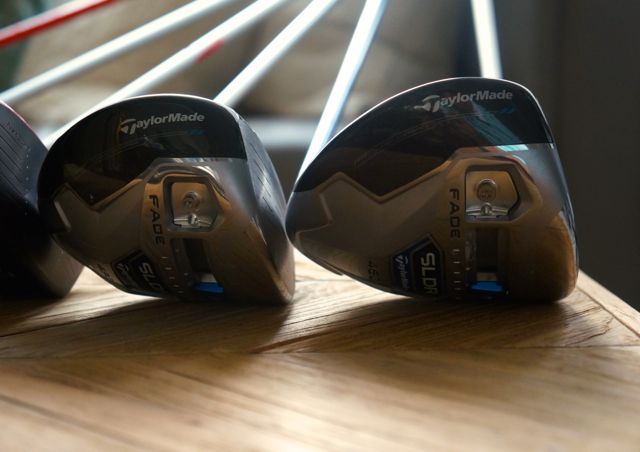 The Trackman setup at Cool Clubs . . .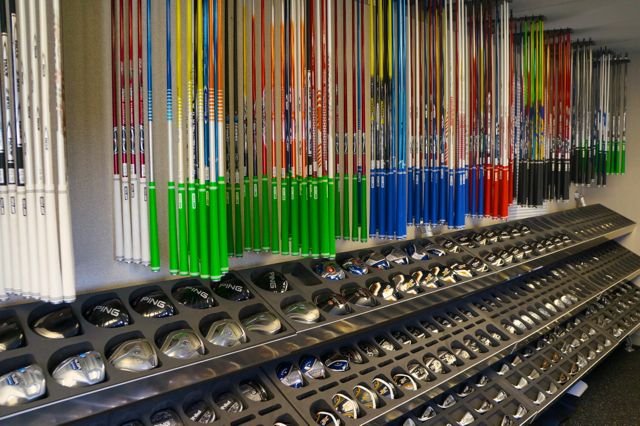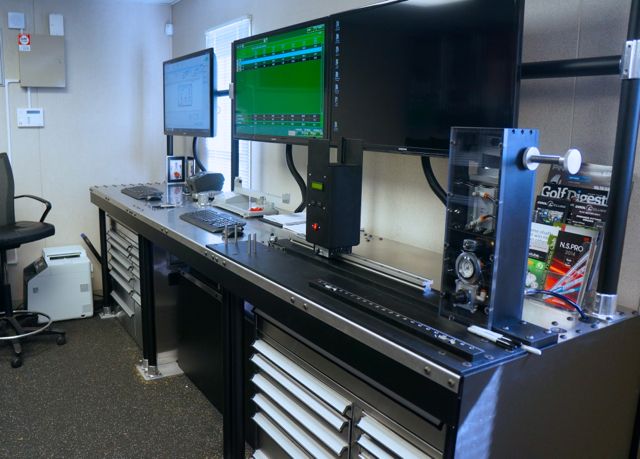 Brand new range balls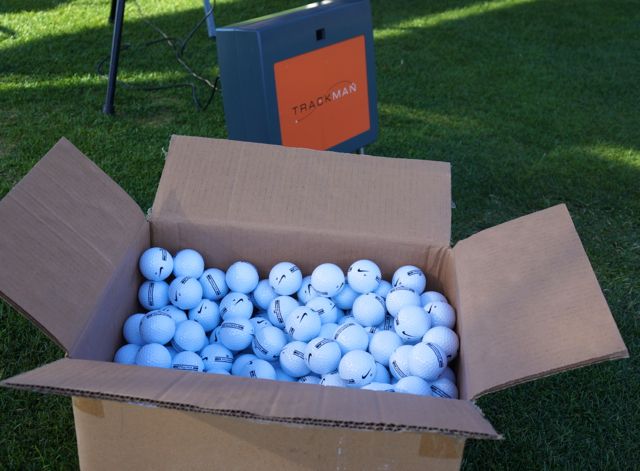 The data . . .
/partytime2.gif' class='bbc_emoticon' alt=':partytime2:' />
This is about as transparent and detailed of any Shootout I have done. Conditions were nice, it just rained out here the previous night so there was a swirling wind. I would say it only affected 2 clubs which were the BBA and Covert tour, which got the benefit of a little downwinde breeze that the other drivers did not have. I won't adjust the numbers based on this, but just thought it needed to be mentioned. Also, for SLDR 430/661 setup, the Trackman doubled the spin number due to a shadow, so the spin average was off and I have recalculated it to be 2576 rpm. As I mentioned before, all of these swings were smooth swings, similar to what I would use on the course with an emphasis on hitting the ball solid and straight vs. swinging 100% to get max long drive #'s
/smile.png' class='bbc_emoticon' alt=':)' /> With each setup I hit about 5-6 balls to get a good solid sampling of 3 shots to get a realistic average, sometimes it only took 3 swings to get this average and sometimes 5-6. The data reflects the averages of 3 "good" shots with each setup.
* SLDR 430/661 setup, the Trackman doubled the spin number due to a shadow, so the spin average was off and I have recalculated it to be 2576 rpm** BBA and Covert Tour were hit with a slight down wind breeze that other drivers did not have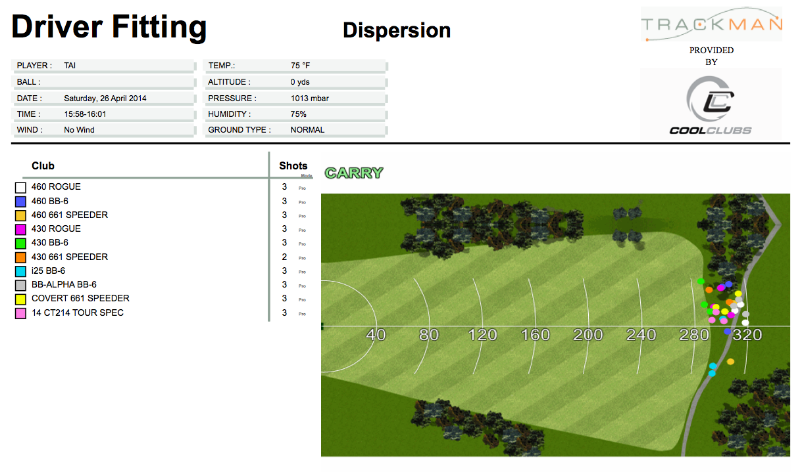 The results . . .



Trackman Carry



1. SLDR Tour 460 - Aldila Rogue (314.5)

2. Callaway BBA - BB6-X (314)

3. SLDR Tour 460 - Speeder 661 (308.5)

4. SLDR Tour 460 - BB6-X (304.9)

5. Covert Tour 2.0 - Speeder 661 (304.4)

6. SLDR Tour 430 - Aldila Rogue (301.1)

7. SLDR Tour 430 - Speeder 661 (299.5)

8. Ping i25 - BB6-X (297.5)

9. Fourteen GelongD - Tour Spec 7.2 (297)

10. SLDR Tour 430 - BB6-X (288.9)



Trackman Ball Speed



1. SLDR 460 Tour – Rogue (175.6)

2. Big Bertha Alpha – BB6-X (175.1)

3. SLDR 430 Tour - Rogue (174.9)

4. SLDR 460 Tour – Speeder 661 (174.7)

5. SLDR 430 Tour – Speeder 661 (174.5)

6. Ping i25 – BB6-X (174.2)

7. Fourteen GelongD – Tour Spec 7.2 (173.9)

8. SLDR 430 – BB6-X (173)

9. Covert 2.0 Tour – Speeder 661(172.1)

10. SLDR 460 Tour – BB6-X (170.6)



And the WINNER is . . .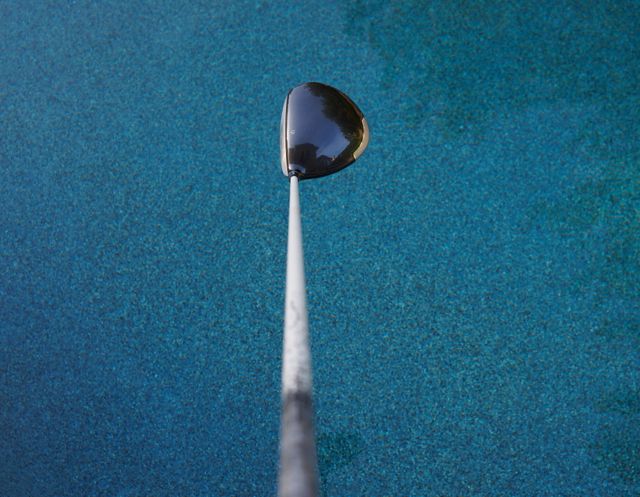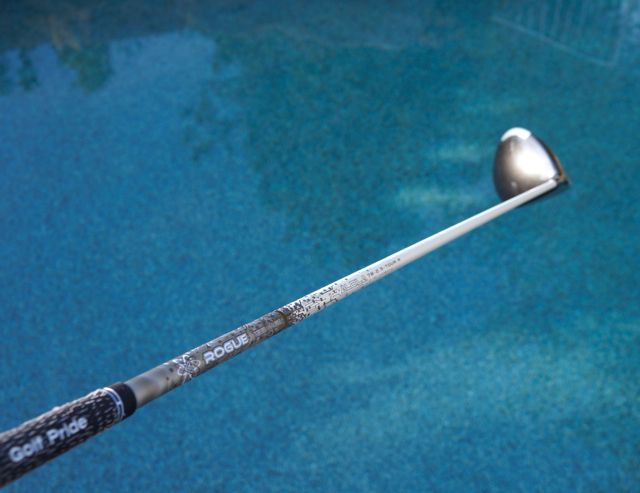 Some final thoughts and comments . . .



• SLDR 460/430 -
For me, the 460 head is hands down better than the 430. Smash factor plays a huge part in these comparisons, and some heads you can just hit better more consistently. The 460 is definitely the head for me, not even close. I do LOVE the way the 430 looks, but looks only go so far. The 460 Rogue and 460 661 were just really really good and VERY straight.
• Callaway BBA -
This club is legit, I can tell by the way the balls come off this club that it was no joke with the BB6 shaft. The club look good at address and sounds nice. This review is more about performance, but the fit and finish of the Callaway leaves something to be desired in my opinion. This club was also very accurate, and long, I would say it was the 3rd most accurate behind the 460 Rogue and the 460 661 setup.
• Ping i25 -
this was a very nice club, very loud at impact, and looks pretty good. The racing stripes are kind of silly, but can easily be adjusted to (unlike the red of the Covert). Very solid performer overall. Ping fans definitely can dial this thing in to be very long.
• Nike Covert Tour 2.0 -
The numbers and the slight tail wind definitely made this club look a lot better than it was. The Covert Tour 2.0 was one of the worst performing clubs in this Shootout. It had one of the lowest ball speed outputs and highest spin rates, I saw this across all 3 sessions. The 3rd and final session on Trackman was the BEST I hit it and it still wasn't that great. I'm thinking the Performance model will be better for me than the Tour model, but at this point I'm not sure I want to throw another $500 at an experiment. The red still looks terrible to me and the head being so heavy, I think has a huge effect on the shafts causing the toe to droop at impact and make it very fade biased. I did hit a few that were absolutely killed.. but overall this driver was not as consistent as the SLDR, i25, or BBA.
• Fourteen GelongD -
not many people will ever see this one in person, but it is one of the best looking heads I tried. Simple, all black, pear shaped with some tech in the face. I think this driver was one that actually did better than the #'s reflected (opposite of the Nike). Very low launch and low spin, and fairly consistent. It wasn't as accurate as the BBA and SLDR, but it maybe one notch below that. If you are looking for a fade biased and really low/low setup (and like JDM stuff) this one is worth a shot.
. . . The end
/alcoholic.gif' class='bbc_emoticon' alt=':alcoholic:' />
/drinks.gif' class='bbc_emoticon' alt=':drinks:' />





===================================================================================================



Original Post - 2/8/14
I thought I would post another one of these threads to give fellow WRX'ers some insight into some of the club testing experiments I have been doing. I have been posting pictures, information, and feedback across a few different threads and thought it would be easier to have a centralized place to put some of the information. I have done similar threads over the years, last years can be found here:
http://www.golfwrx.com/forums/topic/804831-pure745s-2013-shootout-the-oven-setup-added-613/
In previous threads, I did these threads to provided unbiased feedback since all of the testing is done on my own dime to give some opinions that were not influenced by trips of giveaways. 2013 was a big golf year for me for a few reasons.. one reason was that I was lucky enough to be chosen for the Nike Oven WRX trip, the other would be that I joined a Country Club and have played the most golf I have played since I played competitively as a junior. That said, my experience at The Oven and playing as much competitive/tournament golf this year as I have in many years, my game has improved and my tastes in equipment has change (slightly)
/smile.png' class='bbc_emoticon' alt=':)' /> My index has gotten to a low of +2 this year, and my two low tournament scores are 67 and 69, that said, I still have a full time job, golf is still 1000% a hobby and for pure enjoyment and I can still put up a round in the 80's. I do enjoy playing tournaments and inter-club matches at the club, but I have also been working on my game and my swing more than usual and time where switching equipment too often can hurt you, and times where the only solution is to switch equipment. Anyways, here is some of the tinkering I have been doing - clubs, shafts, etc.. and I'm sure I will update this post a few times throughout 2014.
/drinks.gif' class='bbc_emoticon' alt=':drinks:' />
The overall winner of my shootout last year was the 913 D3/FD combo with the Tour Spec 7.2/8.2x. I personally think they just do so many things well and the setup is a great overall performer, not the longest, definitely one of the straightest, and definitely dependable under pressure. This is pretty much what has been going on, and I will put in reviews of the clubs after range sessions and multiple rounds on the course.
• Fourteen GelongD 8˚ -
this driver is definitely one of the longest and lowest launching/spinning driver I have hit recently. It's a glued hosel and sits very nicely at address, probably just slightly open. This driver was hotmelted so it sounds almost like a Callaway Composite driver, but without hotmelt it has a loud tink sound to it. This driver is a monster, I highly recommend it to anyone looking to add some distance and needs a head that will kill spin and lower launch. This driver good for good was easily 10+ yards longer than my D3, the only downside was it was a little more demanding than I would like and not quite as forgiving and I need it to be on my bad swings.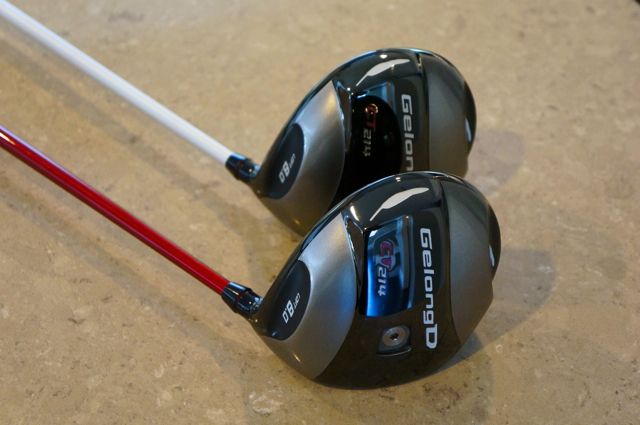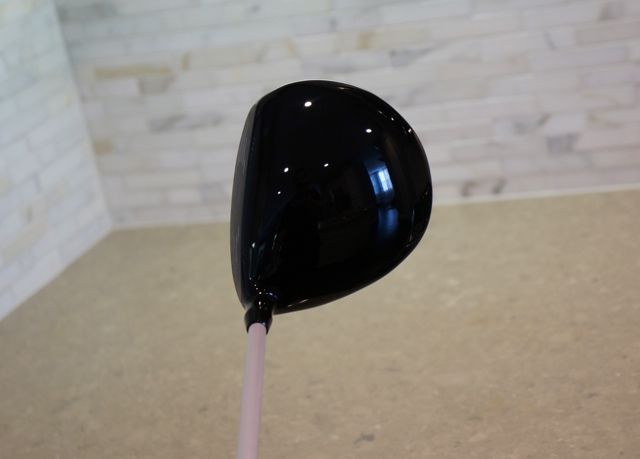 •
SYB 714 15˚ -
I have never heard of SYB ever, but SYB is Fourteen's Japanese component brand. I originally hit this at a Fourteen demo day and had one built. I jokingly referred to this for a while as the "mystery 3 wood".. mainly because I was so shocked with how good it was, I didn't want to post it on WRX and then have it be a complete dud for another WRX'er who tried it. After 10+ rounds with it and after letting others hit it, I figured this club was WRX worthy. The 714 is a classic pear shaped, all black head that flat out performs. What initially got my attention was the fact this thing was 10+ yards further than my 913FD from everywhere on the course.. and longer from some spots. The sound is pretty loud and kind of a piercing sound, which is just quiet enough to keep it from being annoying, but loud enough to send a message on good shots
/smile.png' class='bbc_emoticon' alt=':)' /> If you're not OCD about brands like I tend to be, I highly recommend this club.. if you can get over playing a club you've never heard of and 99.8% of your friends have never heard of, this club will definitely hold it's own against some of the best 3 woods out right now. Thanks for the reminder to post this nochrome
/drinks.gif' class='bbc_emoticon' alt=':drinks:' />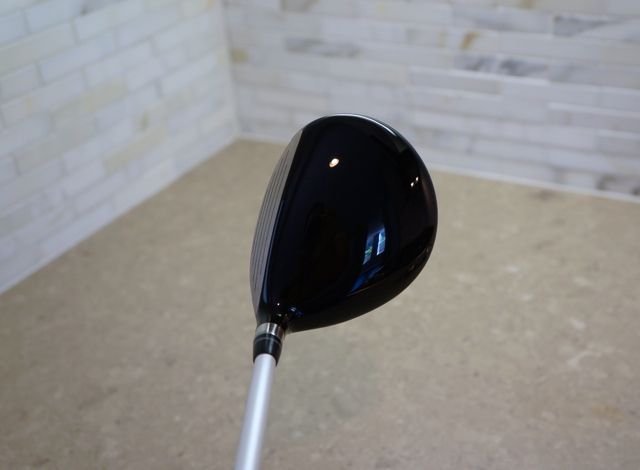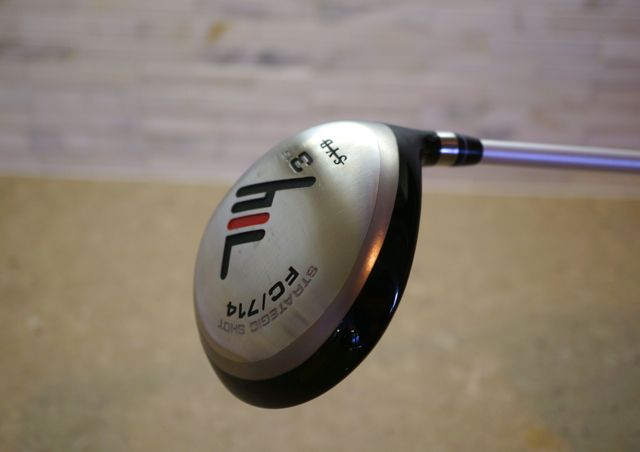 I loved the distance gained with the GelongD, but started wanting something a little more forgiving on my misses but still had the distance the GelongD had. This is where I started messing around with the SLDR 460. I hit a few different shafts in it, but ended up with the AD-BB6x in the driver and AD-BB8x in the 3wd.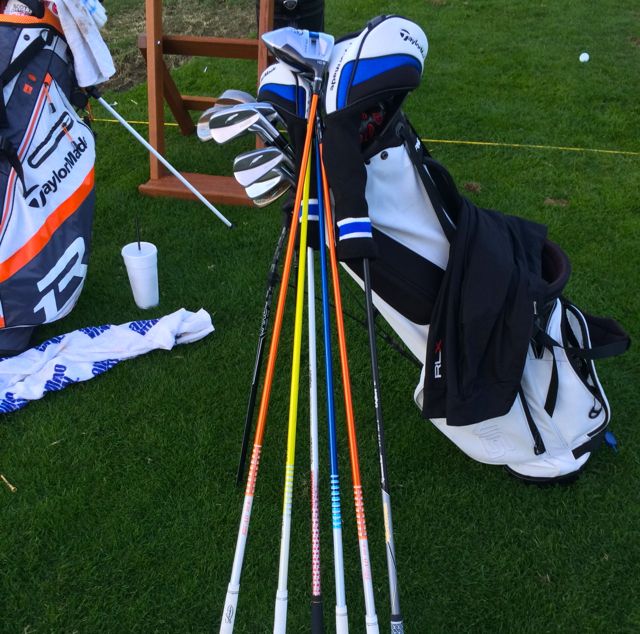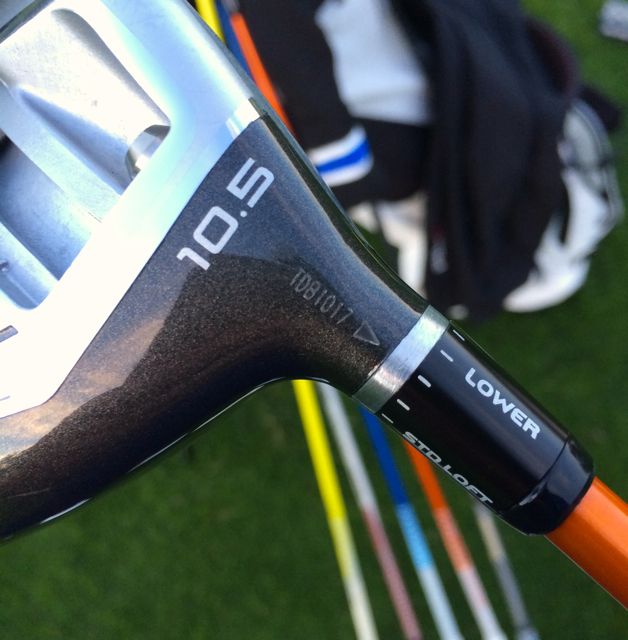 The GD shafts performed exceptionally well for me in the SLDR head. I found the SLDR head to be very sensitive to the right shaft and settings, but once you dialed it in, the performance was exceptional. I like the feel and performance of the GD shafts over the Fuji TS in the SLDR heads, not sure why, just didn't like the TS in the SLDR. In the 913, it was the opposite, I didn't like the GD shafts, and loved the TS line.
• AD-DI: This shaft just keeps showing up.. it's been solid and used by a lot of people, it's a great shaft in the SLDR head, has a mid launch mid/low spin characteristic with the SLDR head.
•AD-MT: This is GD's new offering, for me it was right in between the DI and BB shaft. The coloring is very bright, but it's a solid shaft.
•AD-BB: This was my favorite, I would say it play more of a low/mid launch with low spin. The feeling is also very smooth, a great shaft in this head.
•
SLDR 460 + 3WD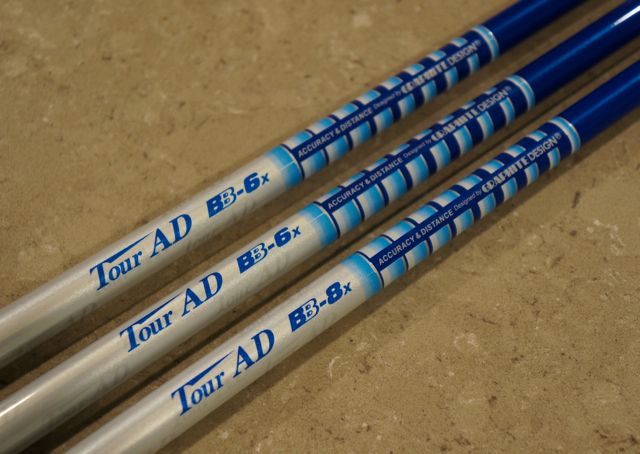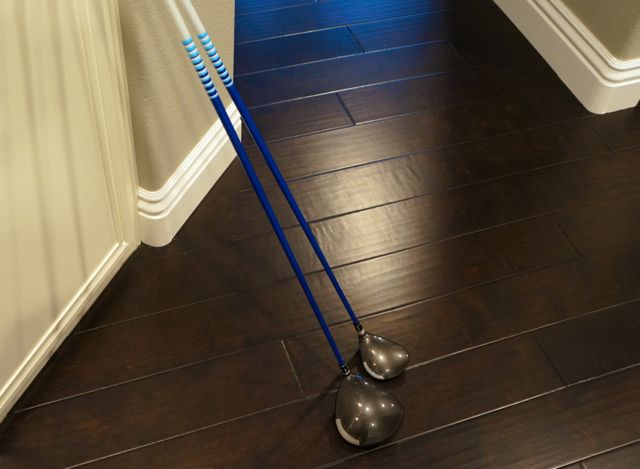 After I had the 460 in play and was really comfortable with it, TM announced the SLDR 430. The 430 is one of the drivers I was hoping would be released, here are some pictures:
• SLDR 430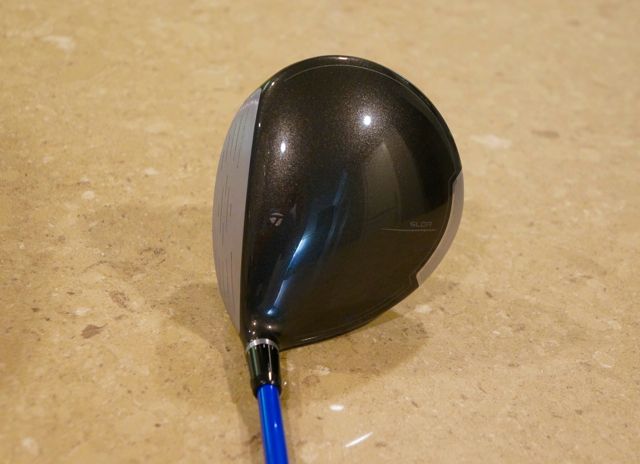 430 on left, 460 on right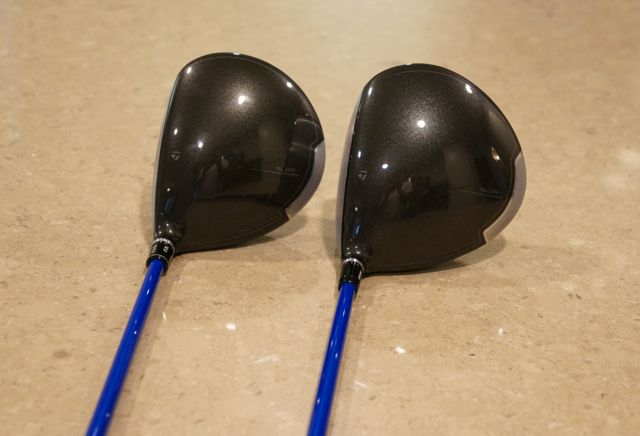 Face depths are very similar, the 430 looks deeper, but I measured the two and they are very close to the same.
Group shot, including the 3wd and hybrid - very solid setup throughout the SLDR line.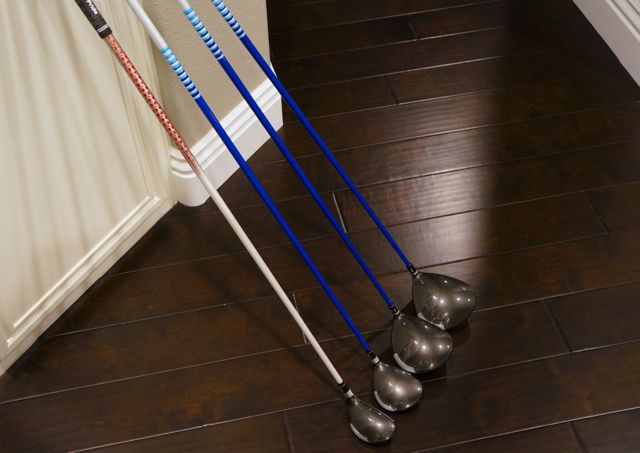 SLDR Review:460 -
The 460 is really solid club. It is low spin and low launching. I played this head in the 9˚ head set to one click higher. It is a more forgiving than the 430 and puts a really nice flight on the ball when you hit it good. I would say it's a touch higher in launch and spin than the 430. This club is really solid under pressure, it very dependable and a club I would highly recommend. Just make sure to get properly fit for a shaft and make sure to get it outdoors if possible.
430 -
The 430 is one of my favorite driver in a long time. It has the "techy" look of the SLDR line, but has a beautiful round/pear shape to it. A shape that I have missed from TM for a few years and it's great to see them come back from all the marketing inspired clubs. This club is defintiely low launching in spinning, I went up to the 10.5˚ head and have it set 2 clicks LOWER to get a more open look. Misses with this club are not as good as the 460 but they are not as terrible as I thought they would be. The upside is the ball flight is better than the 460 and it is noticeable. Distance is better and the club just looks great.. those reasons were enough for it to edge out the 460 for me in the SLDR line.
SLDR 15˚
- The SLDR 3WD was a big surprise. I called in an instant classic on another thread and I think the shape and feel reminds me of an R7TP/R9. The head is very compact, so if you're coming from an RBZ, this head is much smaller and the feel is different. Sound and feel also remind me of the R7TP/R9, muted with a soft tink. This head is also really long and low spinning, when you hit it pure, this thing goes! It's also really good off the turf. The only downside I would say, is that it's probably not going to be as forgiving as some of the other 3 woods TM has been pushing, but the upsides are definitely there.
SLDR Hybrid 21˚
- Long story short, I have been using my 3 iron less and less and have needed a high soft 230-235 yard shot. I kept the 2 iron for off the tee, and dropped the 3iron and put this club in. The SLDR hybrid is super solid, a very high ball flight and visually looks really nice. I am not a big hybrid guy, I usually hook the sh*t out of them, but this one is much more nuetrally biased and I can hit nice high fades with it without too much concern. A great club and a huge surprise for me in how well it fits what I need it to do.
As I mentioned earlier in this post, I went to The Oven. Needless to say, I met some great people behind the brand and have been wanting to put together an all Nike bag. The setup I got from The Oven had some good pieces to it, but overall, a bag I put together was better. One of the key lacking parts were the woods, they were good, just not better than other setups I put together. Needless to say, I was excited for the Covert 2.0's to come out. One of my friends is a Nike Athlete and had them early, I got to hit his side by side with my Oven CT 1.0's and I knew these were going to be better.
•
Nike Covert Tour 2.0
Covert Tour 2.0 (tour issue, no Covert on the crown):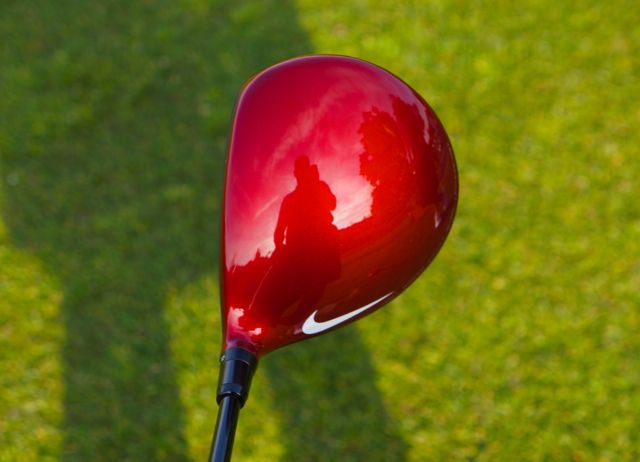 Covert 2.0 Performance 3WD (tour issue, no Covert on the crown)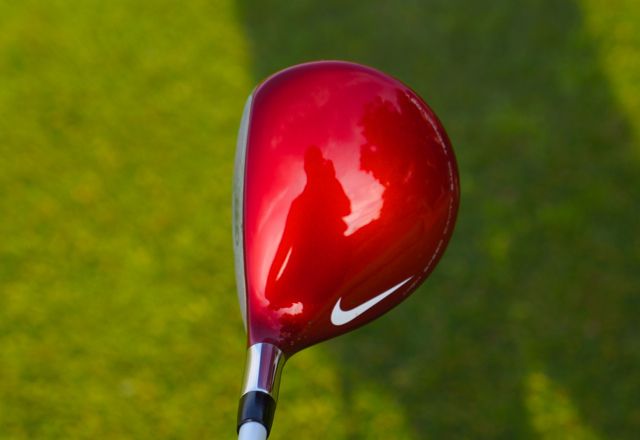 Face depth, CT2.0 on top, CT1.0 bottom
I like the all Nike setup, overall it's very solid. The 2.0's are also really good, maiden voyage was okay, the driver needs a new shaft. The Tour Spec is too stout for my driver so I might change up a few things. Possibly Speeder 661/757 combo, but who knows.. I want something lighter and smoother so I don't have to work so hard like I do the TS 7.2/8.2's.
Took a few pictures..
3 woods - SLDR, CT 2.0, VR LTD, CT 1.0
Drivers - SLDR 430, CT 2.0, VR LTD, CT 1.0
2/4 UPDATE:
After all of the research and reviews I have read on here in addition to my club builder's recommendation, I am pretty excited to try the 661/757 setup out. Hoping for a lighter, smoother, more forgiving setup than the 7.2/8.2x setup. This is my current setup and bag: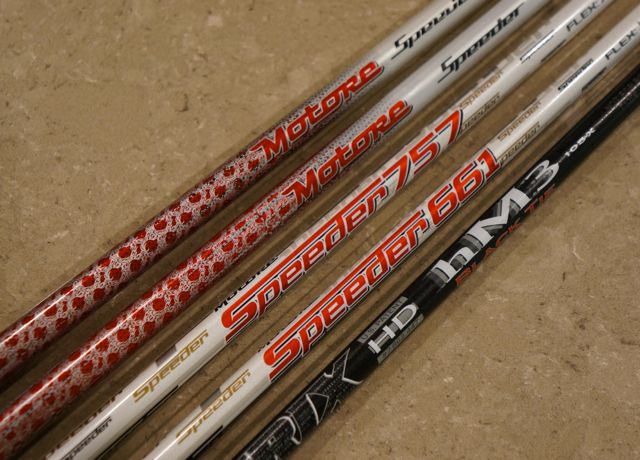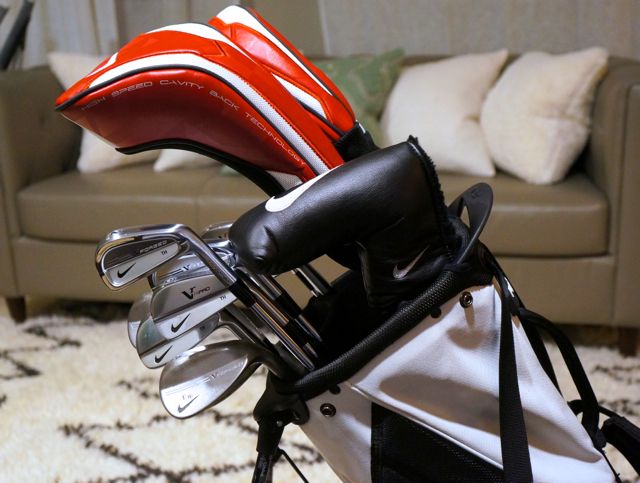 I rotate between this bag and another bag, pictures can be found in my WITB thread here:
http://www.golfwrx.c...-pure745s-witb/
Thanks for reading, hope some of this helps and I will be adding to this as the season progresses!
/butcher.gif' class='bbc_emoticon' alt=':butcher:' />
• A few things to tinker with:
Aldila Rogue! Really excited to try this one out, just not sure which head to put it in.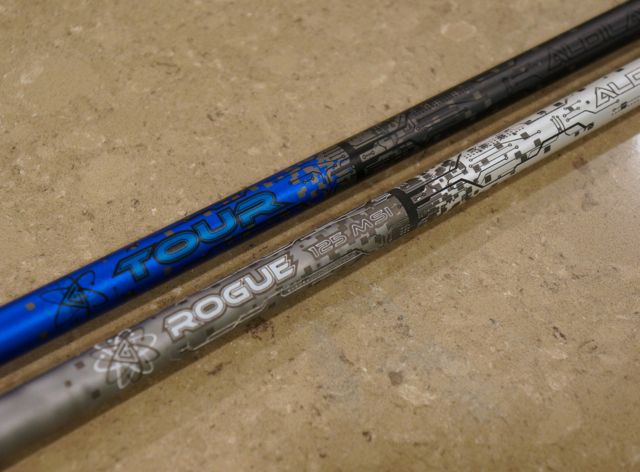 Post edited by Unknown User on
[font=arial,helvetica,sans-serif]
Titleist TS3 8.5 - Fujikura TR7
Titleist 917F2 15 - Fujikura Speeder 857 Evo2 Proto
Mizuno 919T - KBS CTL
Mizuno S18 46/50
[/font]
[font=arial,helvetica,sans-serif]
Vokey 54V/60V
Scotty Cameron 009 Tool Box
Instagram:
https://www.instagram.com/pure745/
[/font]
Leave a Comment