Instruction Forums reminder...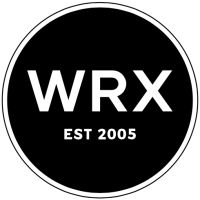 GwrxMod
Marshals
Posted:&nbsp
WRX Points:&nbsp243
Posts: 1,504
Marshals
We've cleaned up much of the mess in the Instruction Forums that has generated a volume of
REPORT!
'ed posts, lately.
GolfWRX offers all the opportunity to open their own topics, and we encourage you to do so.
But trolling other's topics with the intent to inflame participants, generate controversy, and raise your own public profile will not be tolerated. High maintenance users -- posting and
REPORT
ing -- will be curbed.
GolfWRX's Instruction Forums have a treasured history of ideas, guidance,
and debate
. People disagree about the swing. We will continue to support, preserve, and encourage constructive contributions within our rules.
Here's a reminder of
a few
of our
Community Posting Standards
that apply
specifically
to the Instruction Forums and the recent numerous violation
REPORT!
s.
Being considerate and respecting each other.

Treating others the way you want to be treated is the key component to preservation of the site's goals.

While debating and discussion is fine, we will not tolerate rudeness, insulting posts, personal attacks, or purposeless inflammatory posts.

No foul language, nude pictures, and/or other objectionable material are allowed.

Registering with multiple accounts, impersonating another member, multiple identities, and/or false e-mail addresses are not allowed.

No "running the site". Have balance and don't over-post in one day. High maintenance users can be asked to slow and or not post. Don't deluge the forums and overwhelm threads.

Each member is allowed one login account.

Please refrain from posting meaningless threads, one word (or short) nonsense posts, or the like.

No spamming or unauthorized commercial postings in the "Forums" ...without prior approval from management.

Thank you.
/smile.png' class='bbc_emoticon' alt=':)' />
Post edited by Unknown User on
This discussion has been closed.