Want to win free SUNFISH gear? Here's how: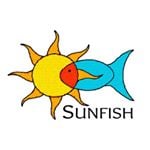 Sunfish Golf
Sunfish Golf
Sponsors
Posted:&nbsp
WRX Points:&nbsp165
Posts: 2,669
Titanium Tees
Here at Sunfish, a lot of our best ideas come from YOU! We couldn't be more thankful for a constructive community of golfers that challenges us to make the best handmade golf gear we can.<br />
<br />
Starting this month, we will run a contest on this thread for the best design, and we'd like you, being the clever scholars that you are, to participate. We'll pick a winner (or a few) every month, and you'll be rewarded with huge coupons, free products, or maybe we'll even make your designed item for you for free...<br />
<br />
At the beginning of each month we'll announce the rules of the contest and the prizes you can win that month.
<br />
<br />
Here is how you can participate:
<br />
Design a product based on each month's prompt. This may be a variation of a current product that we have such as a cool variation of a headcover (see Macho Man Headcover or the "Fly the W" headcover) or scorecard + yardage book holder (Uncle Sam), or it can be a completely new product idea altogether. The more creative the better! Be careful about using licensed logos (but caricatures are fair game). Feel free to use our CUSTOM BUILDERS to design and mock up your ideas.<br />
Share your design on this thread. Describe your product in detail, draw your design, design with our custom builders, depending on each month's prompt<br />
At the end of each month, we'll pick the winners and send along prizes!<br />
<br />
<br />
We'll announce the first contest and prizes SOON! Stay tuned.
Post edited by Unknown User on
Tagged:
Leave a Comment