MEMBERS CHOICE POLLS OPEN:
Best Grips
,
Best Golf Bags
,
Best Golf Shoes
,
Best Pushcart
,
Best Rangefinders
,
Best Umbrellas
,
Best Rain Gear
,
Best Gloves
,
Best Launch Monitor
,
Best Golf Mat
,
Best Golf Mat (putting)
,
Best Travel Bags
,
Best Custom Headcovers
,
Best Golf Polo
,
Best Golf Pants
,
Best Golf Apps
Best Hat Style
,
Best Training Aid - Full Swing
,
Best Training Aid - Short Game / Putting
,
Best Training Aid - Fitness
,
Best Bespoke Accessory Company
MEMBERS' CHOICE: Best driver of 2018? Poll added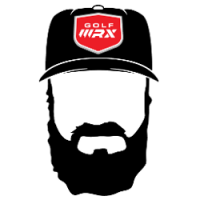 knudson81
My WITB is $100 but my swing is $.50
Marshals, Media Staffer
Posted:&nbsp
WRX Points:&nbsp366
Posts: 3,332
Marshals
It's that time of year! The most exciting time of year if you ask us here at GolfWRX.<br />
<br />
Most of the companies have released their new drivers, and it's your turn to test them all and see what driver is going in your bag for the 2018 season.<br />
<br />
ONCE YOU'VE TESTED the new drivers, please take the time to vote on what THREE drivers you think are the best of the bunch, and tell us why in the forum thread below.<br />
<br />
Some questions to consider: Which driver was lowest spinning? Highest spinning? Longest? Straightest? What did you like about the three drivers you picked? What didn't you like about the drivers you didn't pick? What driver surprised you? What driver underwhelmed you? What was the best feeling and sounding driver of the bunch? And, most importantly, what driver do you plan on using in 2018?<br />
<br />
Thanks for participating!
We captured the data of the original poll prior to the software migration. Here it is...
Make sure to follow the TG2 podcast!Instagram + Twitter + iTunes + SoundCloud

Post edited by easyyy on
Leave a Comment