MEMBER REVIEWS: Tour Edge Exotics CBX! See What Members Are Saying...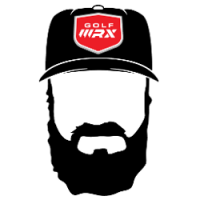 knudson81
My WITB is $100 but my swing is $.50
Marshals, Media Staffer
Posted:&nbsp
WRX Points:&nbsp344
Posts: 3,311
Marshals
fairways
,
hybrids
, and
Iron-Woods
! The testers are below, so make sure to ask them any questions on the clubs and their experience!<br />
<br />
CBX Fairway - gregh729<br />
CBX Hybrid - ironmikes<br />
CBX Hybrid - dikaia22<br />
CBX Iron-Wood - FargoRC<br />
<br />
<br />
<br />
A big thank you to Tour Edge as well for giving us the chance to test out the CBX line! I know we can't wait to read the reviews!
Make sure to follow the TG2 podcast!Instagram + Twitter + iTunes + SoundCloud

Leave a Comment