Flightscope Results Question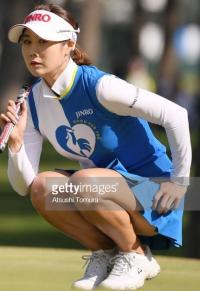 Quasimoto
Members
Posted:&nbsp
WRX Points:&nbsp131
Handicap:&nbsp?
Posts: 961
Golden Tee
Hi to all you analysts, here is an average of 6 Flightscope numbers out of 16 strikes, these being similar and my best.

At 64 I am working on swing freedom and consistency, while increasing ball speed if possible.



I will post the numbers and then ask a question. Note: printing or transmitting the results was not possible due to a new employee with lack of understanding of a new device. Right handed with a Srixon 785 and PX 6.0 HC shaft.



Ball Launch Side A Back Side S Descent Offline Peak Carry Total

137.1 16.4 0.0 2400 117 38.1 5.5 yd 101 245 266

So I am happy with many aspects of these numbers, and I have work to do to keep building technique to apply more club head speed through timing and legwork.



My question is, with a 0.0 side angle, and 117 side spin, good back spin number, how do I end up 5.5 yds offline?

Several of the ditched shots had more side spin and ended up further offline - mostly on faded shots. Shots with a draw and more than 117 side spin had more distance, and more yards offline left.



Thanks for your help

Edit: Sorry, couldn't get the numbers to line up properly.
Srixon z785 9.5 Miyazaki Kuala 5544
Mizuno 3W ST200 Diamana S 
Taylormade 5W SIM Diamana R Limited Dialead
Cleveland Halo Hybrids 3,4 Miyazaki 5555
Srixon z785 6-AW Nippon Tour 105 R
Callaway Jaws MD5 54, 58 Nippon Tour 105 S
Odyssey Stroke Labs Bird of Prey
TP5X, ZStar XV

Leave a Comment