FrankenTyne - It's Alive!
FAbb
Posted:&nbsp
WRX Points:&nbsp1,711
Members
Posts: 16,462
Titanium Tees
Sometime last year, when I was looking for a putter change, I rolled everything Golf Galaxy had to offer and walked out with a PING Sigma Tyne H. I really enjoyed it, but did find it a bit heavy, and aesthetically wished the fangs were just a bit shorter. I did a crappy MS Paint rendering of what it would look like with shorter fangs, and actually inspired at least one person on here to take a band saw to theirs.
A friend in my club is a professional machinist, and said he could shorten the fangs for me if I was interested. After much waffling, I decided to give it a go. He did superb work, and trimmed them down just enough to get the headweight bang-on at 350g. I believe he said it ended up being right at about .5" trimmed.
Next it went off to a certified cerakote applicator, to be finished in the socom blue color.
I just got it back yesterday, and it turned out fantastic. I can't wait to have it all re-assembled and give it a roll!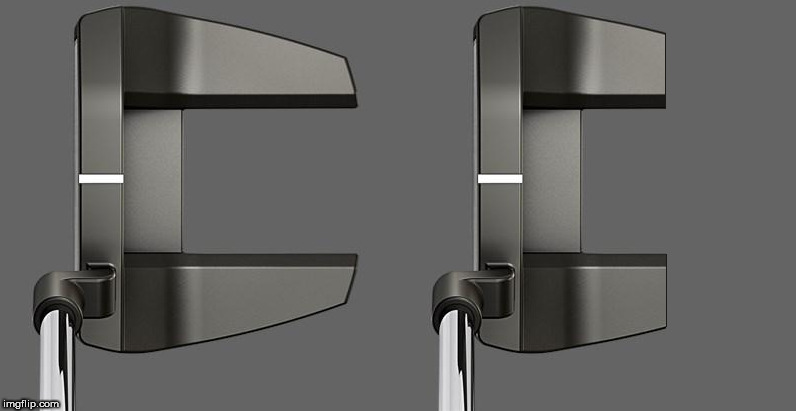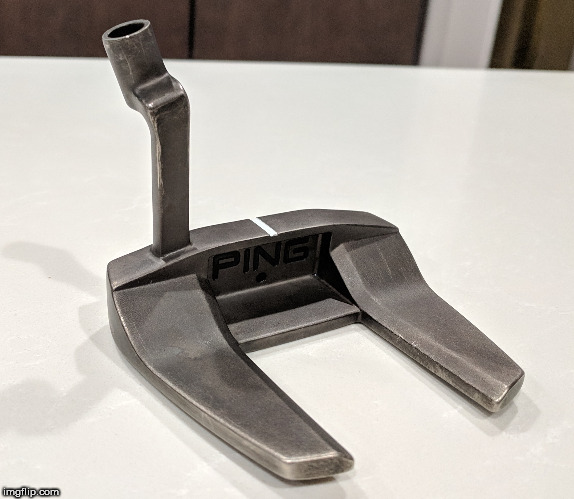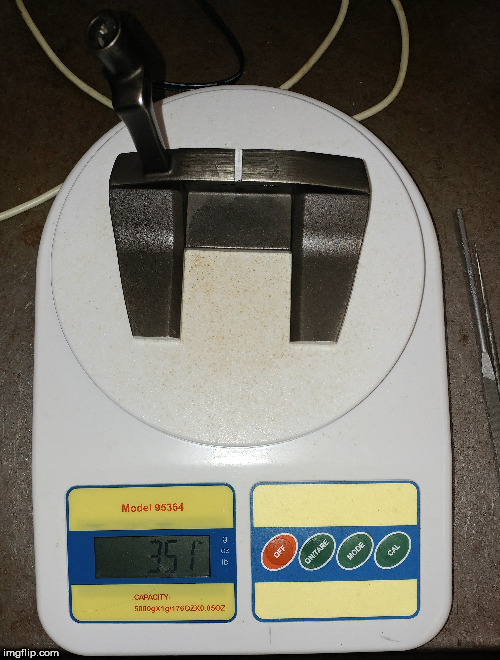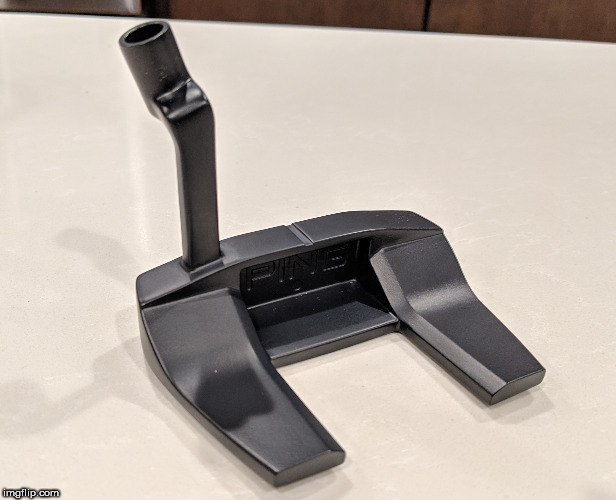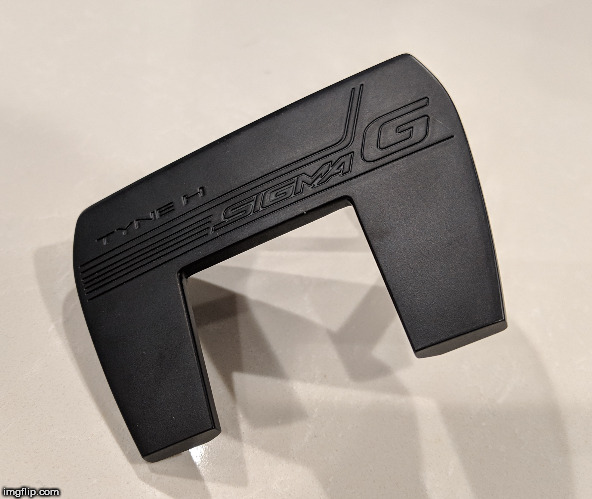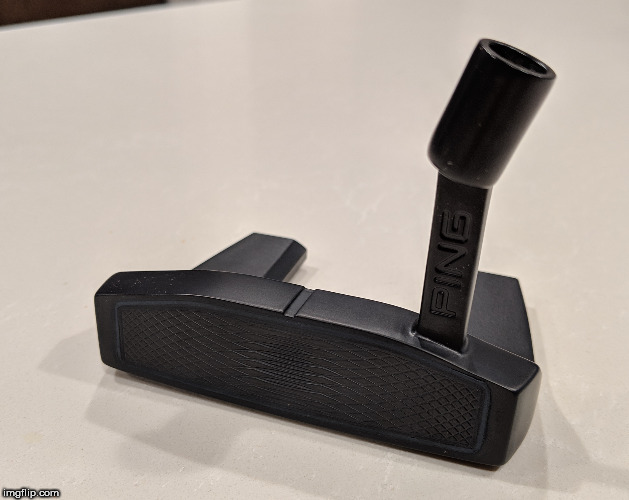 Post edited by Unknown User on
Leave a Comment