Why is my swing so flat?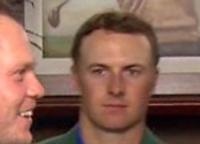 j8979
Members
Posted:&nbsp
WRX Points:&nbsp34
Posts: 101
Fairways
Recently I've been getting a lot of pushes/slices because I'm coming over the top on my downswing as a result if being so flat at the top.
Anyone have any ideas as to why it's so flat? I have been working on getting more wrist hinge in the backswing but so far nothing is working.
https://youtu.be/pIefNsEtzSg
Leave a Comment