***11/16/2019 Attention GolfWRX community. If you had to reset your forum password, please see info below. ***
GolfWRX was informed of a potential issue and in an effort to be proactive, passwords were reset for some users. Please use the forget password recovery link:
https://forums.golfwrx.com/entry/passwordrequest
Please email
[email protected]
if further help is required. We're sorry for any inconvenience.
Change/remove "title" from posts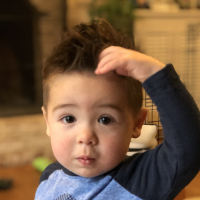 Teed426
Forum Member
Pennsylvania
Posted:&nbsp
WRX Points:&nbsp26
Handicap:&nbsp19
Members
Posts: 28
Bunkers
Hello!
Newbie here, and when I initially set up my profile, it asked me for a title. I just threw something silly in to move on with registration, but i can't find a way to remove or edit it? I'd rather not have that showing up under all of my posts. How do I just delete it? Thanks.
Leave a Comment