How do the arms work after transition
TIM929
Los Angeles
Members
Posted:&nbsp
WRX Points:&nbsp902
Handicap:&nbsp14.2
Posts: 1,481
Platinum Tees
Hi Everyone,
my left shoulder get's really high before and at impact and I don't think the below is how the arms are suppose to look at impact.
Is my right arm suppose to unfold more at impact? Am I lacking arm action in the down swing?


Here is my swing: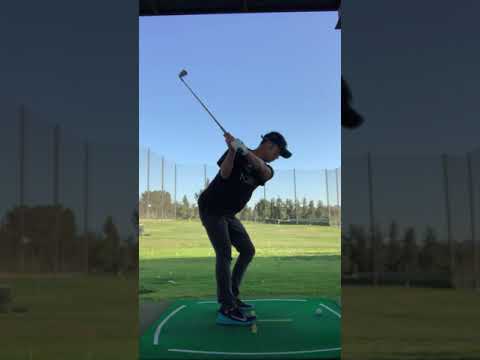 Just trying to see what I'm thinking is correct.
Thanks in advance.
Titleist TS3 10.5* Driver                  HZRDUS SMOKE 6.0         Tour Velvet std 
Adams Tightlies 2 16*3 Wood        whatevers stock                 Tour Velvet std  
Titleist TS3 19*    Hybrid                 HZRDUS SMOKE 6.0         Tour Velvet std 
Titleist 716 TMB  4-P                       DG S300                            Tour Velvet Align 2 wraps  
Titleist SM7 52.12F (bent to 49.09)DG S400                            Tour Velvet plus4 1 wraps
Titleist SM7 56.10S                          DG S400                            Tour Velvet plus4 1 wraps
Titleist SM7 60.12D                          DG S400                            Tour Velvet plus4 1 wraps
Titleist SC Terryllium Fastback 1.5  34" loft 6.5                        Pistolini Plus  
Titleist PROV1                                   ball
Kirkland sig                                       glove 
FJ rain glove                                     glove (rain)   
WITB:
http://www.golfwrx.com/forums/topic/1729394-timbo929-witb/
Leave a Comment