*** 11/16/2019 Attention GolfWRX community. If you had to reset your forum password, please see info below. ***
GolfWRX was informed of a potential issue and in an effort to be proactive, Passwords were reset to users potentially effected. If you were among these users and have problems using the forget password recovery link, please email
[email protected]
We're sorry for any inconvenience.
Smaller Travel Bags?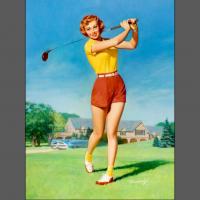 Maximilian
Posted:&nbsp
Members
Posts: 1,470

Hey Gang,
I often travel with a Sunday bag, but want the protection of a travel bag while flying with it. All of the travel bags I've seen are unnecessarily large for what I want/need. Is there anyone making a slightly smaller, slimmer travel bag suited for smaller golf bags? Wheels aren't even necessary as I travel light.
Many thanks in advance,
M
Leave a Comment