***11/16/2019 Attention GolfWRX community. If you had to reset your forum password, please see info below. ***
GolfWRX was informed of a potential issue and in an effort to be proactive, Passwords were reset to users potentially effected. If you were among these users please use the forget password recovery link:
https://forums.golfwrx.com/entry/passwordrequest
Please email
[email protected]
if further help is required. We're sorry for any inconvenience.
Smaller Travel Bags?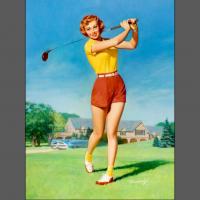 Maximilian
Posted:&nbsp
Members
Posts: 1,470

Hey Gang,
I often travel with a Sunday bag, but want the protection of a travel bag while flying with it. All of the travel bags I've seen are unnecessarily large for what I want/need. Is there anyone making a slightly smaller, slimmer travel bag suited for smaller golf bags? Wheels aren't even necessary as I travel light.
Many thanks in advance,
M
Leave a Comment