***ATTENTION***IMPORTANT ANNOUNCEMENT***ATTENTION***IMPORTANT ANNOUNCEMENT***ATTENTION

Last year, in an effort to improve the capability of our forums, we switched to new software. We expected tremendous scalability and rapid customization that would significantly improve each Member's experience across multiple devices and integrate flawlessly with social media platforms.

Unfortunately, after a significant capital expense, we have decided that the length of time and the additional cost to reach our goals make this enterprise untenable.

Thus, we have made the difficult decision to transition the forums to our original software platform. We're excited that, in the nearly two years since we began the process of our most recent switch, our original platform has been upgraded significantly, and we are confident that the reversion will not only provide the stability that we desperately needed prior to our last move but will also return to the Membership the high level of customization that made our online community so great. We have also added technical resources to the GolfWRX staff that will allow us to build custom modules and modifications that we are confident will take the forums to the next level.

We remain the world's largest online golf community, and we still hold true to our core values and mission statement as written in 2005. Bearing both of those elements in mind, being the best and offering our Members a platform that is world-class are both requirements, not options, and it is that spirit that has motivated this decision.

So, please pardon our mess over the next five days or so while we transition the forums.

A few important notes: Current content will be accessible during that time, but the forums will be READ ONLY, and you will not be able to start new threads or reply to posts. Personal Messaging is enabled but PMs sent/received from the time the board was frozen will not carry over. We know this is inconvenient, and we apologize, and we greatly appreciate GolfWRXers bearing with us through the transition.

We are very excited about starting this next chapter for GolfWRX and getting back to the high-quality Member experience we all expect as soon as possible.
Miura, Spider, TopFlite blades, TM TD blades, Scotty Newport 2, yada yada
edgerat
ClubWRX
Posted:&nbsp
WRX Points:&nbsp93
Posts: 244
ClubWRX
Miura MB001 standard length, 1.5deg upright, 4-P, Nippon Modus Tour120 stiff, Miura hosels, the 5, 9, P have never been hit, the 4, 6, 7, 8, have around a dozen swings on them. Virtually brand new $1000 shipped (I do not have a way to pull the heads and I am not interested in trades for these)
Top Flite Spalding Pro Forged 3-PW, remarkable condition for being 40 years old, Dynalite "medium" shafts, Lamkin UTX grips (brand new) $250 shipped
Taylormade TD Preferred 2-5, 7-61deg, lost the 6i somewhere. 7 and 9 have new grips, rest need new grips, S300 shafts. FREE you pay shipping
Mizuno JPX Fly-Hi 3i hybrid, Orochi Tour stiff grip, great shape. $45 shipped SOLD
Taylormade Milled wedges, 50deg and 58deg, gamed once, NO LONGER FOR SALE
Vokey SM5 58/04 gamed for a about a dozen rounds, MCC platinum grip in like new condition, $60 shipped
Vokey SM7 50/08 gamed for half a dozen rounds, MCC Platinum grip in like new condition $100 shipped SOLD
Scotty Cameron DelMar 3.5 Pro Platinum 34.5" new Pistolero grip, Cameron Club camo headcover $250 shipped
Scotty Cameron Newport 2 Pro Platinum 34" new Pistolini grip, SC Select headcover $200 shipped SOLD
Taylormade Spider Tour all black, factory grip is back on it now $200 shipped
Message me with offers, I ship fast, I have everything boxed and ready to go. Paypal or money orders.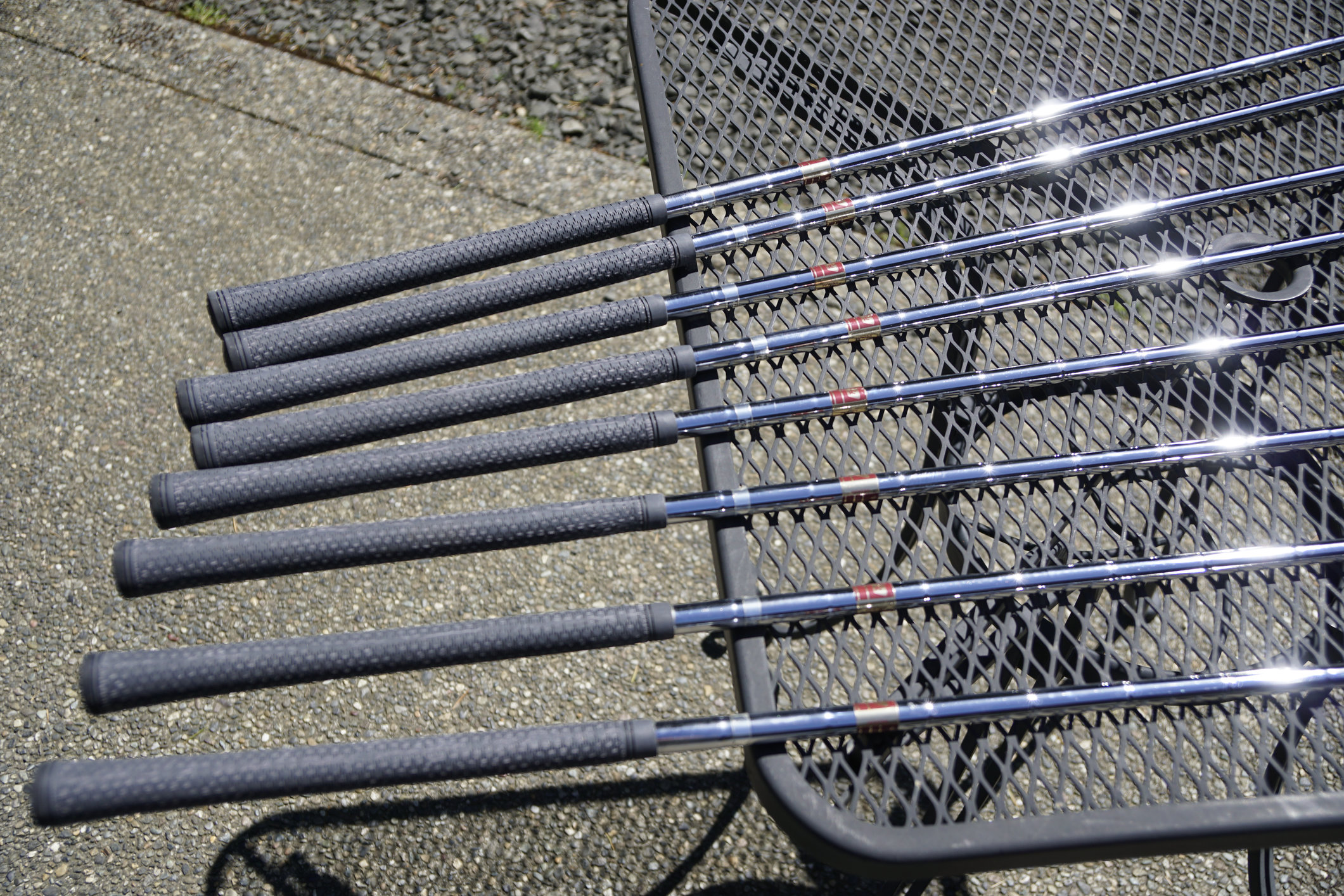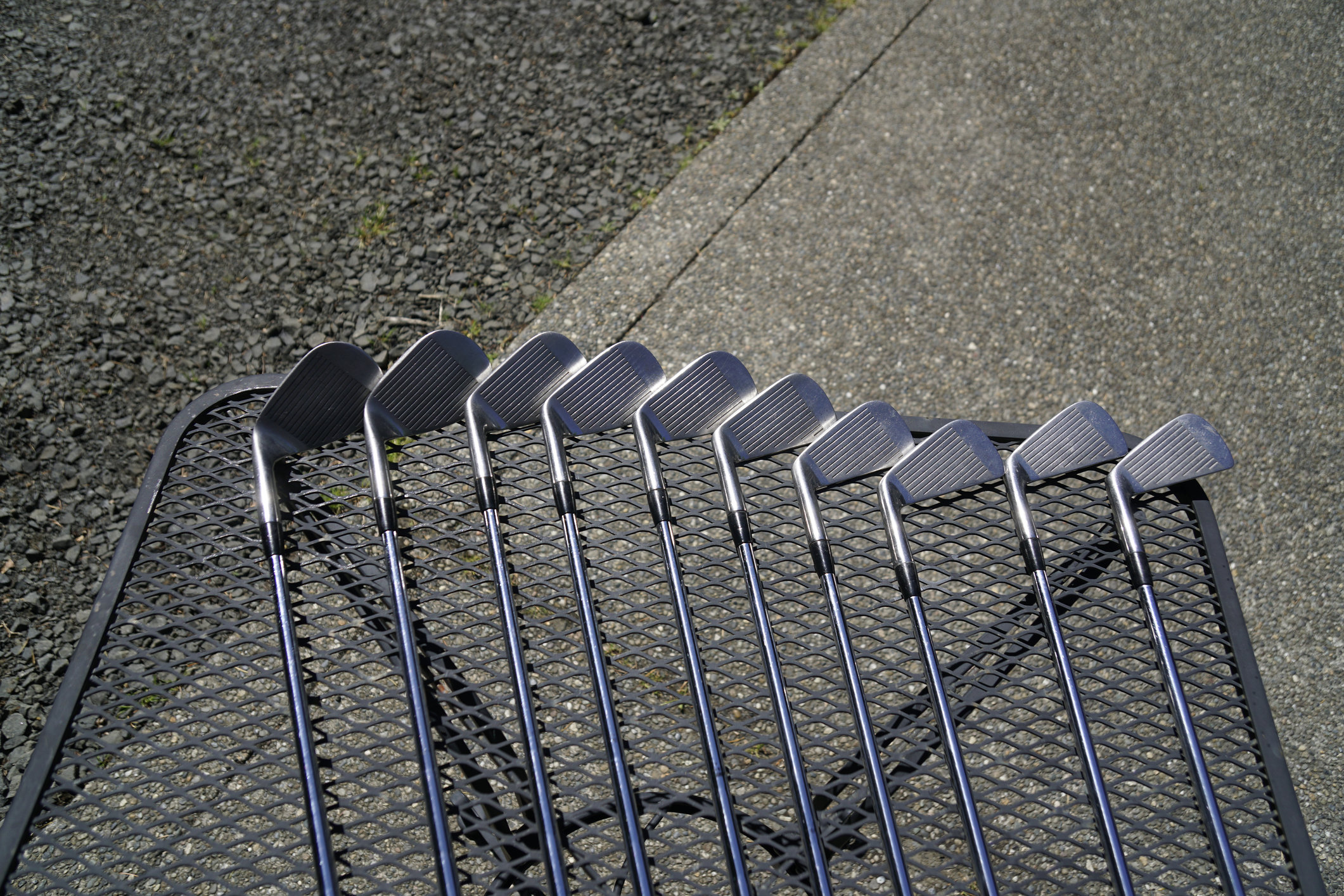 Pin 5/8
Pin 5/16
Post edited by edgerat on
This discussion has been closed.