80 mph 7 iron - Modus 105 - Irons Demo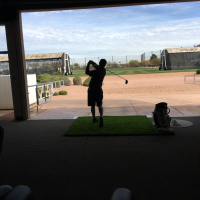 OspreyCI
Valley of the Sun
Members
Posted:&nbsp
WRX Points:&nbsp428
Handicap:&nbsp10
Posts: 5,327
Titanium Tees
I was demoing numerous irons today on GC2 and I was consistently swinging 7 irons at 80 mph. Starting to think the Modus 105 Stiff Soft Stepped 1x are too weak for me. I have those in the P790.
Best iron I hit was the Titleist MB Project X 6.0. Accuracy was and distance control was unbelievable. 165 yds on the money and kept hitting g a baby fade hitting the white line.
Also tried:
Mizuno 919 HM Modus 120S - NO
MIZUNO 919 Tour Modus 105S - Good/OK
Titleist AP2 DG S300 Black - NO
TM P790 - DG 105 - 10- 15 yds farther than Titleist MB PX 6.0, but control
Was not good.
Man I am confused. Any feedback?
TM SIM Max D 10.5 GD AD VR 6s
TM M4 15* GD AD DI 6s
TM M2 #3 19* Fujikura
TM P790 4-AW Modus 105
TM MG2 54*
TM HT Bigfoot 60*
PXG Gen2 Gunboat
Leave a Comment