MEMBER REVIEWS: Golf Pride PRO ONLY Putter Grips! See What Members Are Saying!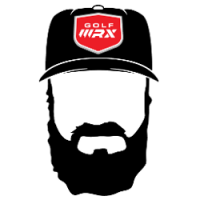 knudson81
My WITB is $100 but my swing is $.50
Posted:&nbsp
WRX Points:&nbsp254
Marshals, Media Staffer
Posts: 3,234
Marshals
We have members testing out the new Golf Pride PRO ONLY putter grips and ready to give you their reviews. The testers are reviewing all 3 sizes and shapes of the PRO ONLY putter grip, so be ready to ask questions and see how they are performing for these testers!
The Testers
Golf Pride PRO ONLY Red Star

Golf Pride PRO ONLY Blue Star

Golf Pride PRO ONLY Green Star

We also want to give a big THANK YOU to Golf Pride for putting on this great testing event!
Make sure to follow Two Guys Talking Golf!Instagram + Twitter + iTunes + SoundCloud

Leave a Comment