2020 PGA Merchandise Show Coverage....
Here
.
F/S: TM M6 9* Driver ; MP15 ; Mp 18 MB/SC 4-pw X100; BB56 putter; Apex 3 hy; Boost 360; asym boost
kiwii
Posted:&nbsp
WRX Points:&nbsp138
Members
Posts: 806

Ready for SPRING?! Refresh your bag for the new season.
Open to trades but very selective. Send offers.
Here are some things I am looking for but open to others:
718 or 716 Ap2/ CB/MB 3 or 4 -pw
PXI 5.5/6.0 4-pw .355 tip shafts
Dynamic Gold 120 shafts
Jordan XI golf size 9.5/10
M5 driver 9*
Apex PRO '19/'16 set
Xforged '18
P760 /p790
Iblade / S55/ I210
Japanese Blades (miura Baby, Kyoei, etc)
Scotty 009
Byron DH89
Bridgestone J15 CB/ Tour b XCB/ Tour B MB
1.Taylormade M6
More forgiving and non adjustable little brother of the M5. Also features the more carbon in crown, twist face and speed injection.
Specs:
Loft: 9*
Shaft: Mitsubishi Tensei White Stiff
Length: standard
Grip: Tour Velvet 360
Condition: Brand New. Everything in plastic. Complete with headcover and tool.
Price: $480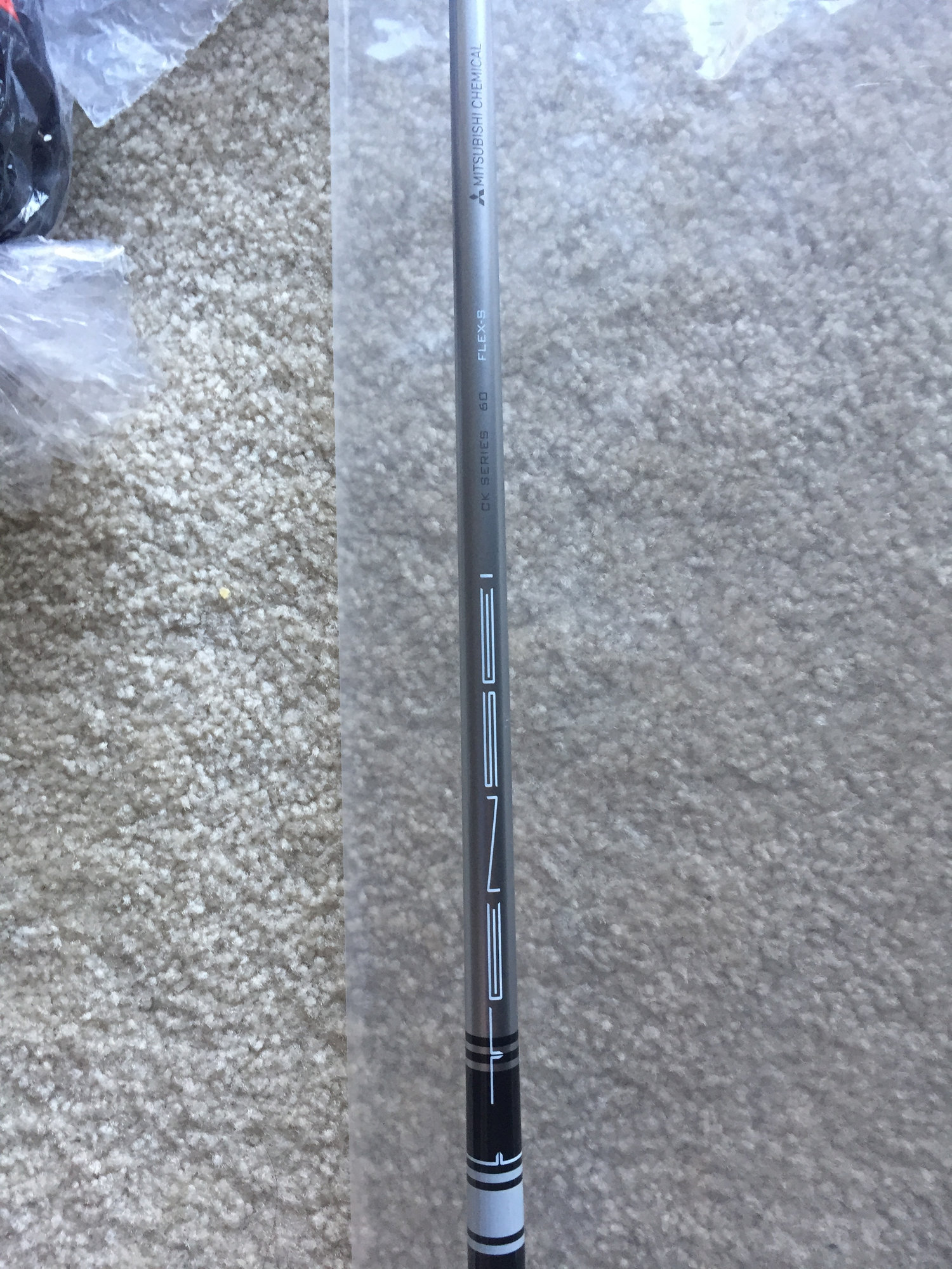 2.Taylormade P750 4-pw/ DG AMT Tour Issue X100
set: 4-pw
Shafts: DG AMT tour Issue X100. Perfect pairing with these irons.
Length: +1/2"
Grips: Golf Pride Z cord Midsize.
Condition: 9/10. Faces and grooves in excellent condition.
Price: SOLD
Mizuno Mp 15 4-pw/ Ctaper Lite Stiff
My favorite generation of mizuno irons. These feature the diamond muscle design like the MP 64. The titanium insert lightens the center to distribute weight to the heel and toe for forgiveness. Excellent shaft pairing.
Set: 4-pw
Shafts: KBS Ctaper Lite Stiff flex. Great pairing for these irons. These offer excellent ball flight control
Length: +1/2" length
Grip: Golf Pride Z cord Midsize
Condition: 8/10. Grooves in great shape. No major dings or dents.
Price: $425

Callaway Xforged 2013 2 iron
Club: 2 iron
Shaft: Aldila Proto 100 X stiff. Has Xstiff shaft for the feel and weight of an iron. Graphite adds some comfort when miss hitting with this stick.
Grip: Multicompound whiteout.
Condition: 8.5/10. Face and grooves are excellent shape.
Sold.

Mizuno Mp 18 MB/SC 4-pw/ DG X100
Great set of the Blades/ SC set up. Mizuno did a great job making these look and feel amazing. As always with mizuno, very classic look and design.
Set: 4-pw
Shafts: DG X100 xstiff
Specs: Standard
Grips: Golf Pride Tour Velvet Aligh Midsize
Condition: 7/10. If you don't mind some face wear you can get a good deal on these. Grooves in great shape.
Price: $415 shipped

6.Bettinardi BB56 35"
Highly underrated putter. Most mallet putters out there don't have enough feel which makes them difficult to use on fast greens and control distance. With this one being milled, it has excellent feedback. No frills like other milled mallets. The center strip is 303SS and the rest is Aluminum. This concentrates the weight right behind the sweet spot.
Also has a short neck that makes it easier to adjust loft/lie to customize to your stroke.
Grip: Lamkin Deep Etch Corded Jumbo.
Comes with Captain America Shield cover.
Pride: $215 shipped.

Callaway Apex 3/20* Hybrid/ Kuro Kage stiff
This hybrid reminds me of the Adams 9031 series. Very compact and workable. Actually a lot like the Taylormade Gapr HI hybrid. Perfect for those who think other hybrids are too clunky, and driving irons are too small.
Specs:
Loft: 20* #3 hybrid
Shaft: Mitsubishi Kuro Kage 80g Stiff
Length: standard
Grip: multi compound grey/black
Condition: 8.5/10. Crown and top line in perfect shape. Face has some wear.
Price: $90 shipped
Adidas Asymetrical Boost Right Handed shoe Sz 9
More golf shoes should be designed with this type of sole. The sole spikes are strategically placed for a right handed golfer. The tongue is perfectly shaped for your foot. This shoe has a very secure fit and feel.
Price: $150

Nike Air Max 1 Golf Sz 9.5
Color: Black/White/Gum sole
SOLD

Adidas Tour Boost 360 Sz 9
Most solid all around shoe in golf. Excellent support. Grip tight traction for all conditions. Cushioning from boost midsole. Waterproof. I'm on my 4th pair. I won't be needing the last pair.
Color: White/navy
Size: 9
Brand new never worn.
Price: $90 shipped
Post edited by kiwii on
'17 M1 460 9.5/ Rogue Silver
XR '14 Pro/ PX LZ
Adams 9031 18°/ Diamana WB
716 AP24-pw/DG AMT S300
'14 TM TP 52/56/60
2014 Squareback/ Lamkin DE + 2 wraps
Ogio Ozone, TM targa tour
Tour Boost 360
TM TP5/ Srixon Zstar XV