Intro from across the Pond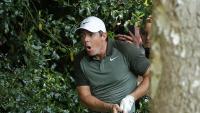 SugarPenguin
Members
Posts: 21
✭✭
Just wanted to drop a quick topic and introduce myself as I have lurked pretty hard over the last couple of years!



Big big fan of all the Podcasts the guys put out which I listen to religiously as I do a fair amount of driving for work.



Seems to be a fair few other UK members on here which isn't surprising as this forum and site has tons of solid information on.



Anyways - If anybody wants some information on some good courses to play round the UK then feel free to get in touch.
The Bats:
TS3 - Aldila Rogue Silver
TS3 3 Wood - Aldila Rogue Silver
Apex Hybrid 19°- Kuro Kage Black
716 AP2 - Project X Rifle 6.0
Vokey 50° 54° 58° - Project X Rifle 6.0
Spider Tour X