Healing Golfers Elbow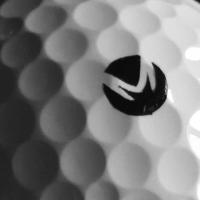 Mdemuth
Members
Posts: 110
✭✭
Wanted to share my experience with golfers elbow as it's the most annoying thing to fix. I think I may have found a fast track to healing. It's nothing new, I'm not a doctor, but have been through a lot of physical therapy for spine and shoulder, active release etc...



I developed golfers elbow years ago after committing to getting good at golf, so lots of practice, bad mechanicals etc... I dealt with it for almost 3 years, last winter it kinda healed up a lot, but still always felt bloated or tight no matter what, but could play.



Played tennis a few weeks ago and the arm totally flared up and was more painful than it ever was.

Since I had that week off, and was scheduled to play bethpage, I continued my week and played the following sat as well, which hurt. So I decided I need to heal the arm of for real because I want to play at my full potential(pain free), but that meant I will leave to give up the season... no way...lol



So longer story short, I got a 40$ Omron Tens therapy unit. I had used it at PT on my shoulder years ago so I thought i would try it. Although at those PT sessions they throw it on for 15 mins after, which does nothing...



In one day after using the tens, It's gone, I have full range, just feels like the tendon and muscles are relaxed in a normal way. Not completely healed obviously, but the continuous pain that debilitates you is gone, no soreness even to touch. Therefore will allow faster healing because its not inflamed. I basically used it all day sunday, it feels sooo good. Basically feels like your tendons and muscles are being triggered in a way that shakes of the scar tissue, at least in my mind. It activates the tendons and muscles that you don't really trigger enough to get it cleared up. More pain relief and anti inflammation than a couple of aleve ever gave me.



I've done it all before, rest, Myotherapy, PT, ART, Accupunture, with decent results, after a while, but none ever mentioned to try a tens. They say it's works great for some and not for others. Some say it's a placebo, but hey if it works I'll take placebo any day. It's worth a shot if your just fed up with living with the pain.



It's only been three days, but I'm feeling great and I know it sucks and if you love golf it really sucks so just wanted to share my positive experience. I will follow up in 3 weeks, hoping to get back on the course then.



Again, not a doctor, but this is working for me, and thought some people would like another option. good luck to anyone who has it.
Callaway
Rogue Sub Zero 9 Degree Diamana BF 70
Callaway Alpha 816 13 Degree Aldila Rogue 110MSI 70g
Callaway Apex 20 degree Hybrid Kuro Kage H-80g
Callaway Apex Pro 4-A KBS Tour V
Callaway Mack Daddy 2, Tour Grind 56, 60 Degree
Odyssey O-Works Black #1
Callaway Chrome Soft
Tagged:
Leave a Comment