Quick Sale: Young Bros Stamp Kit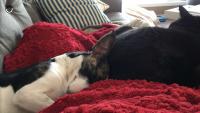 cmagnusson
Members
Posts: 473
✭✭
Machine Made, 1/8", set of 27 stamps (A-Z plus a point). Bought in the fall thinking I'd get into it over the winter but never got to the shop once due to some family health problems.
Asking $60
plus shipping (sending stuff, especially heavy stuff, from Canada ain't cheap but I put a few different zip codes into a rate estimator and they all spit out prices in the $20-25 range)
PRICE DROP I'll cover the shipping anywhere in continental North America!
Cobra BioCell+ 8.5*D, Aldila RIP'D NV 65TX at 44.75"
Titleist 917F2 15*, Diamana Blueboard 73X
Titleist 917F2 18*, Matrix Deus 60X
Srixon Z U85 20*, DG-Pro X100
TaylorMade RBladez 5i-PW, Stiff
Tommy Armor 845 48* PW
Cobra Trusty Rusty 53*, 59*, DG S200
Odyssey White Hot OG #1 Arm-lock conversion at 7*, 42"
Post edited by Unknown User on
This discussion has been closed.