Ben Hogan's untold secret grip change
golfbulldog1
Members
Posted:&nbsp
WRX Points:&nbsp47
Posts: 52
Bunkers
Not posted for a long time and old username (GBD) doesn't seem to work so I added a 1(GBD1).
Something I noticed about Hogan's grip earlier in the year. I do not think his fingers have slipped... Ted Williams quote about " I just shook a hand that felt like 5 bands of steel" should remove any doubt about that.
I think he changed the postion of the overlapping right little finger from the position he described in his books and he used this variation in the most difficult pressure circumstances he ever encountered on the golf course... he just never made them public.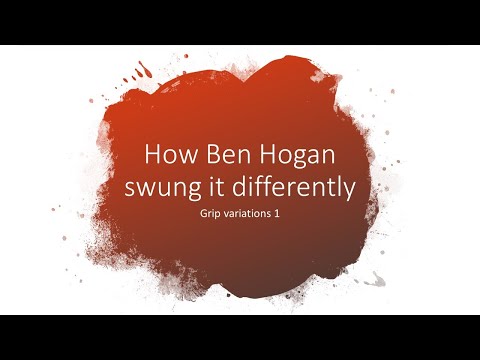 Tagged:
Leave a Comment