2020 PGA Merchandise Show Coverage....
Here
.
Help Me Help You: Mizuno 919 Hot Metals, Mannkrafted covers, Ecco shoes
eddiebigeddie
Posted:&nbsp
WRX Points:&nbsp123
Handicap:&nbsp16
Members
Posts: 1,897

Happy Humpday everyone. Trying to clear out the last of my extras to start saving money for my kids activities. All prices are shipped to the lower 48 (USPS Priority) with insurnance & Paypal fees included. I had over 330+ feedback before the site change. You won't be dissappointed with these items. Not really looking for trades on the shoes/covers....possible trades on the irons only (ex. PXG Gen2 driver, Srixon Z585 irons).
PREVIEW:
1. Mizuno JPX 919 Hot Metal irons (5-Gw)
2-3-4. Mannkrafted Driver, Fwy, Hyb. head covers
5-6-7. Ecco Cage & Cage Boa shoes
1. Mizuno JPX 919 Hot Metal irons. This is a set of irons I purchased NEW to start the 2019 season and they were ordered direct from Mizuno. The set consists of 5 - Gw (7) clubs with Project X Lz 6.5 soft stepped (1x) and Golf Pride MCC+4 Align grips. The irons have standard loft & length (but +2 up lie angle) which is +1 compared to other irons. I have only put 10 rds of golf on them as I was out almost all summer with a back injury. Really great irons & no faults that I can think of, I just was lucky enough to get some new irons recently so these need to go. The irons are in great shape with very minimal marks on the soles or the club faces. The only blemish to speak of is a scratch mark on the bottom of the 6 iron...but it does not affect the playability of the clubs. Any questions feel free to ask.
Asking $699 $675 $650 $635
2-3-4. Mannkrafted Sugar Skull head covers. This is a set of head covers I purchased last year while I had a Mannkrafted putter in the bag. I really love the Sugar Skull look...but honestly I'm trying to tone my back down a bit to make it less attractive. The set is the White Driver head cover (great shape), the Black with Color Fairway cover (nice-used condition) and the Black/White Hybrid cover (barely used shape). I'd really like to keep the set together at the moment, but may seperate if the offers are good enough.
Asking $185 $175 $165 for the set.
5-6-7. Ecco Cage & Ecco Cage Boa spiked golf shoes. Here we have 3 different pairs of Ecco golf shoes I purchased late last year when they went on sale & I just had to have them. Well guess what they've sat in my closet at work & haven't even been tried on. I have way too many pairs of golf shoes, so would just like to sell for close to what I paid for them. These are all size 45 (11-11.5 US). I wear a 12 in Nikes and these fit me great. The Ecco Cage are the Black & White pairs, the Cage Boa are the White with Orange sole.
Asking $95 $90 $85 $80 each for the Cage's and $110 $105 $100 $95 for the Cage Boa's.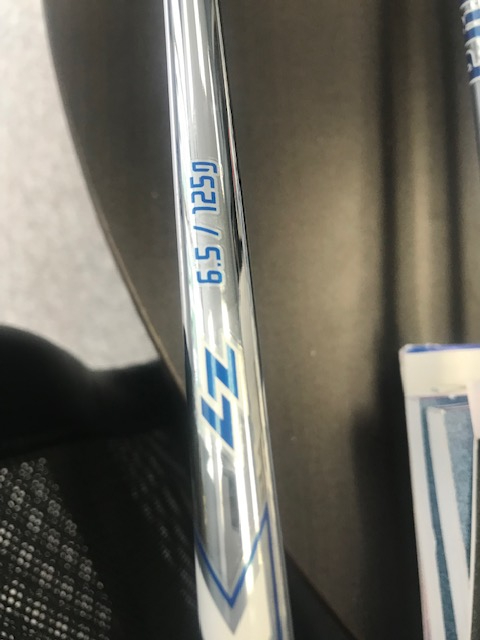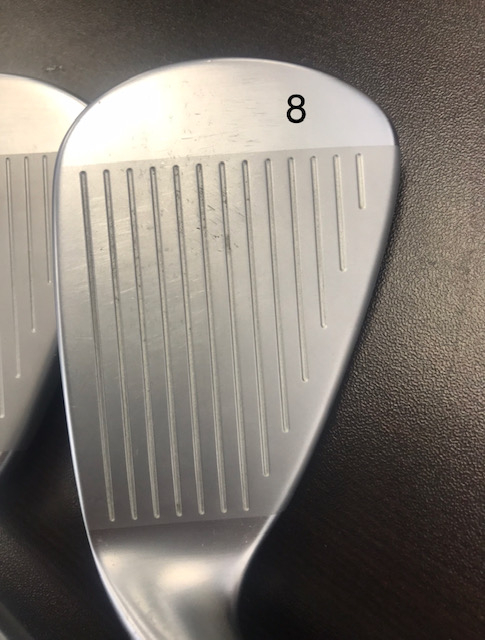 Post edited by eddiebigeddie on
Bag #1:  Bennington LQO-9
Driver:  Cobra F9 (9.5d) / Aldila Tour Green 65s
Fairway:  Cobra F6 Baffler (16) / Project X Hzrdus Red 75s
Driving Iron:  PXG 0311x (19) / Project X Handcrafted Evenflow Blue 85s
Hybrid:  Cobra F7 (20.5) / Aldila Tour Blue 85s
Irons:  PXG 0211 (5 - G) / True Temper Elevate Tour X
Wedges:  TM Hi-Toe (54/10), (60/10) / Nippon Modus 115
Putter:  Odyssey Metal X Milled Versa #9Ht

Bag #2:  Nike Cart Bag
Fairway:  Cobra Bio Cell Fwy (17) / Aldila Tour Blue 65s
Driving Iron:  Srixon Z U65 3 (20) / Miyazaki 7s
Irons:  Cleveland UHX (5 & 6) / Project X LZ 6.0
Irons:  Srixon Z 565 (7 - Pw) / Project X LZ 6.0
Wedge:  Cobra King Black 54/10
Putter:  Machine M1A

Grint:  eddiebigeddie
Tagged:
This discussion has been closed.