Nippon Modus Tour 105 stiff shafts
jvpark
Los Angeles
Members
Posted:&nbsp
WRX Points:&nbsp73
Handicap:&nbsp9
Posts: 19
Bunkers
Everything Sold!!!!
Nippon Modus Tour 105 Stiff shafts.
.355 tips, pulled from a Set of Mizuno JPX Pro Hot Metals 5-GW (7 shafts total)
No grips, just shafts.
Will trade for a Stroke Labs Double Wide or 160 shipped.
BELOW THE CLUB HEADS ARE SOLD
Mizuno heads were sold and the shafts are the only available....
Hot Metals are 5-GW with Stiff Modus3 Tour 105 in Stiff.
Standard length and 2 degrees Flat.
Clubs are used in good condition but the 8 iron has some chipping.
Comes with Golf Pride New Decade cord grips. The red grip is installed on the Gap Wedge. I removed the grips when I got them, so they have plenty of life left. I installed them with my air compressor, so if you want to remove them, you can blow them off. You can use them the way are are and they won't slip off.
Payment via PayPal and will only ship to the confirmed address via Priority Mail with signature confirmation. Don't ask for any other option unless you are willing to pay.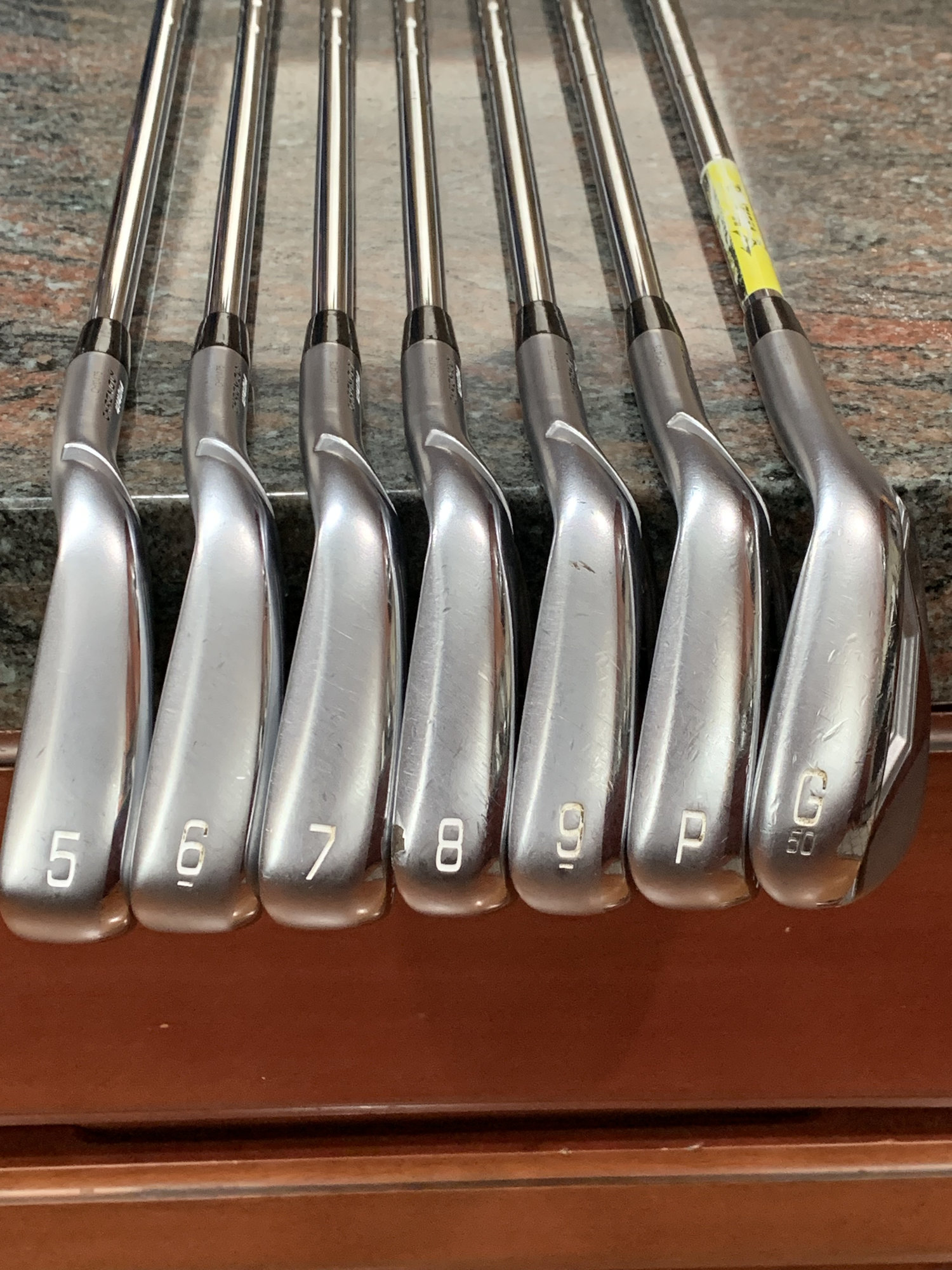 Pin 7/6
Post edited by jvpark on